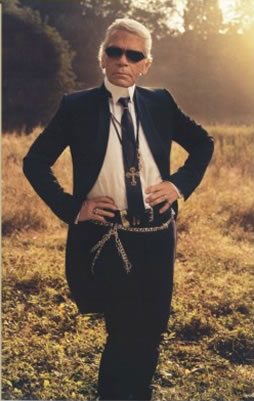 Controversy should be Mr. Lagerfeld's middle name, because wherever he goes, it is sure to follow.  In a recent interview with Radio 4 Today, Lagerfeld shared his views on everything from fur to the thinning model epidemic.  Taking on the recent criticism about underweight models in the fashion industry, Lagerfeld responded,
"In France there are, I think, less than one per cent of people who are too skinny. There are nearly 30 per cent of young people who are too fat. So let's take care of the zillions of the too fat before we talk about the percentage that's left."
Read more at the Telegraph.