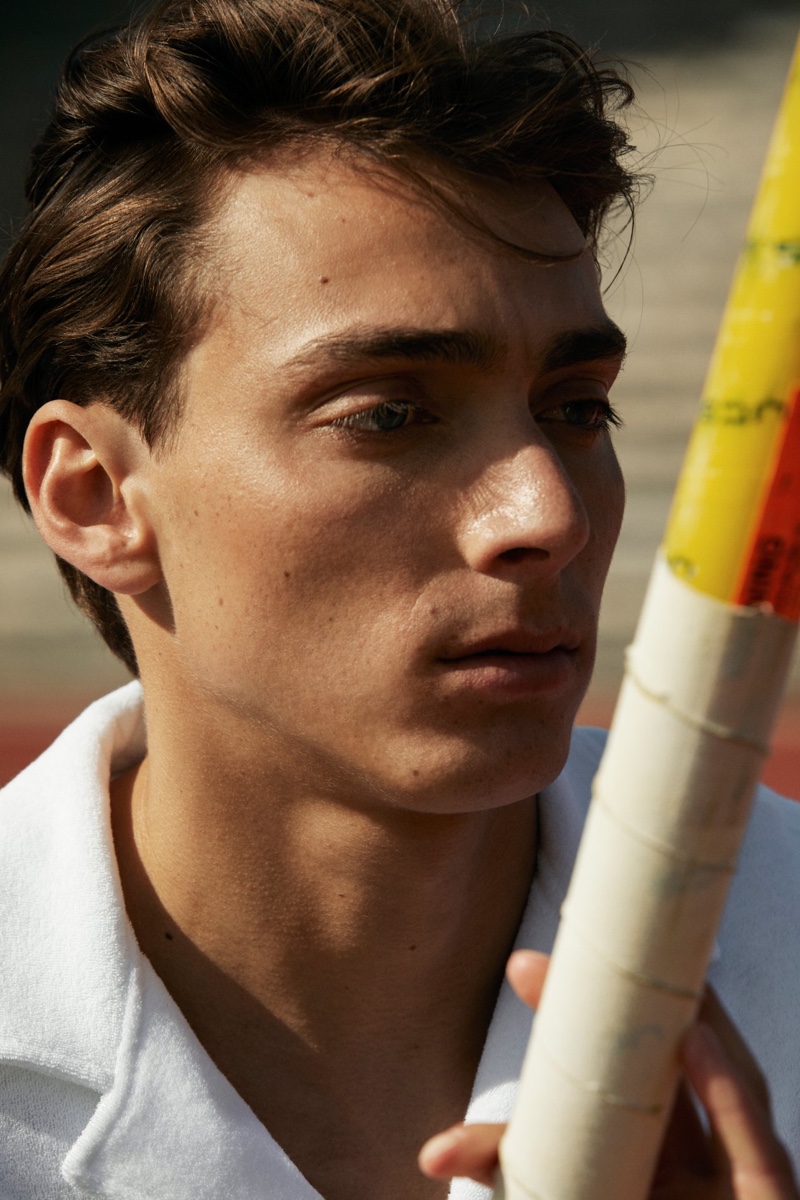 Eton Shirts kicks off a new collaboration with Armand "Mondo" Duplantis with the launch of the What Does It Take? campaign. The pole vaulter, who holds the world record for the outdoor jump, 6.15 meters (20 ft 2 in), and indoor jump, 8.18 meters (20 ft 3 1/2 in), is featured prominently in the advertising. Mondo Duplantis discusses the importance of defining moments for the occasion and what dedication and achievement entail.
Mondo Duplantis Eton Shirts Campaign: "What Does It Take?"
Mondo Duplantis' Eton Shirts campaign is a five-chapter visual story that depicts the various stages leading up to a landmark moment. For the occasion, Duplantis visits the historic Stockholm Olympic Stadium. Photographer Elisabeth Toll captures the world-record-breaking pole vaulter in shots that merge his passion for fashion with his sport.
Starring in the first of many campaigns for Eton Shirts, Mondo Duplantis discusses his experience with the brand. "Portraying the steps leading to those defining moments is a way of sharing my mindset," reveals Duplantis. "I hope it will inspire others to understand what they are really capable of, that it's not only about the achievement itself, but the way you approach it."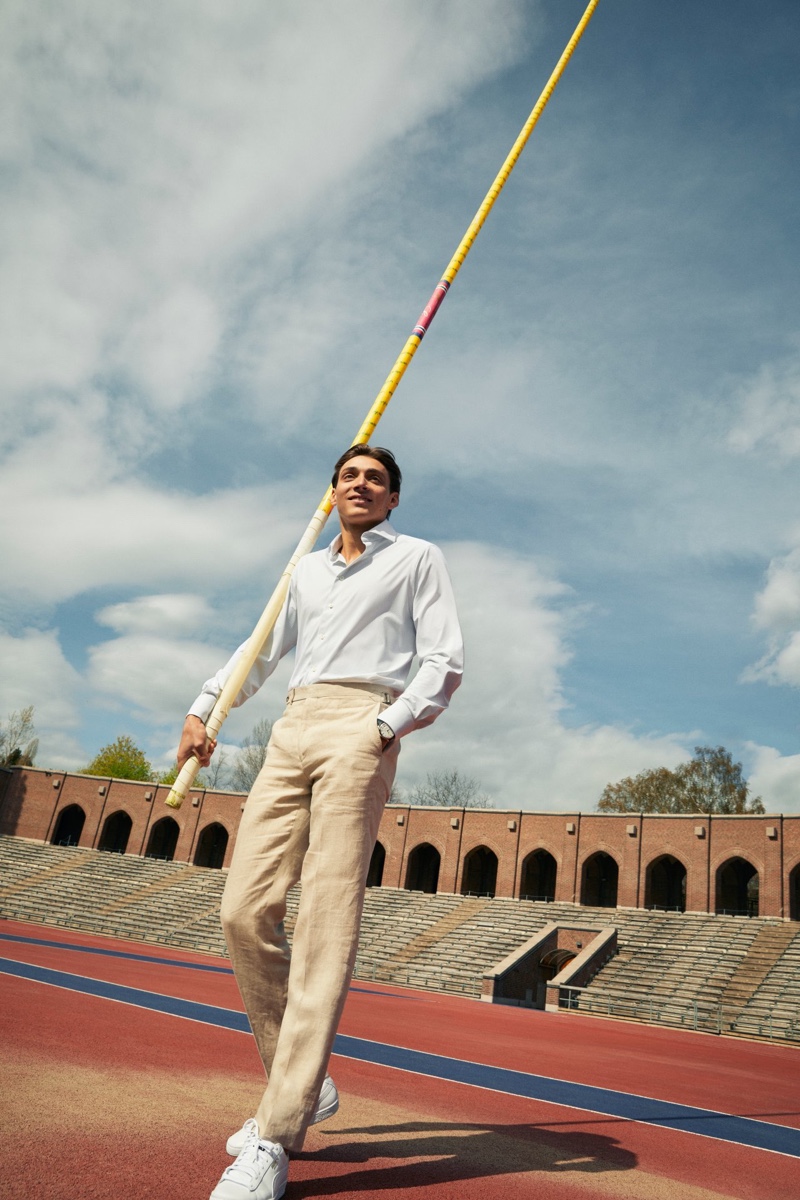 "We're very happy to be working with Mondo for this and upcoming brand campaigns," says Eton Shirts brand communications director Janelle Hallberg. "Not only is he one of the top athletes in the world, but he also embodies the type of dedication we hope can be an inspiration both for us as a brand and our target groups."