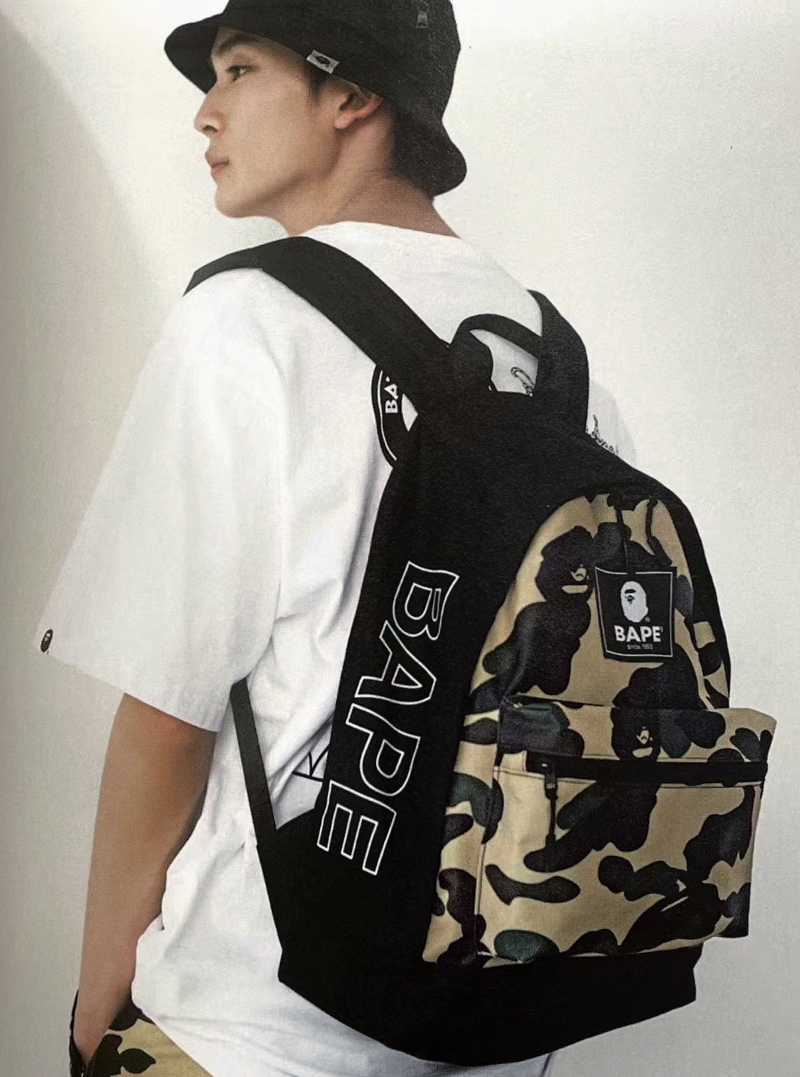 BAPE, or A Bathing Ape, is a Japan-based fashion brand founded by Tomoaki Nagao, more commonly known as Nigo. Since its start in 1993, it has built its aesthetic around the streetwear lifestyle. This is why you may notice that most, if not all, of their products, look contemporary and urban.
Some of the specific products that you can expect include shirts, sweaters, sneakers, and shorts. BAPE is also famous for its wide range of staples and accessories. One of the most notable accessories they excel in lies in bags. With a long line of collections, you won't run out of options when browsing through their catalog.
Some of BAPE's hits include:
BAPE x Porter Yoshida 1st Camo Waist Bag 'Green'
The BAPE x Porter Yoshida collaboration gave way to a camo-style waist bag. It has a spacious interior because the overall appearance doesn't look bulky. Men will surely love the design as it resembles military-inspired equipment. This bag doesn't fit in the "edgy" street-style norm, but it's an excellent essential piece to have around.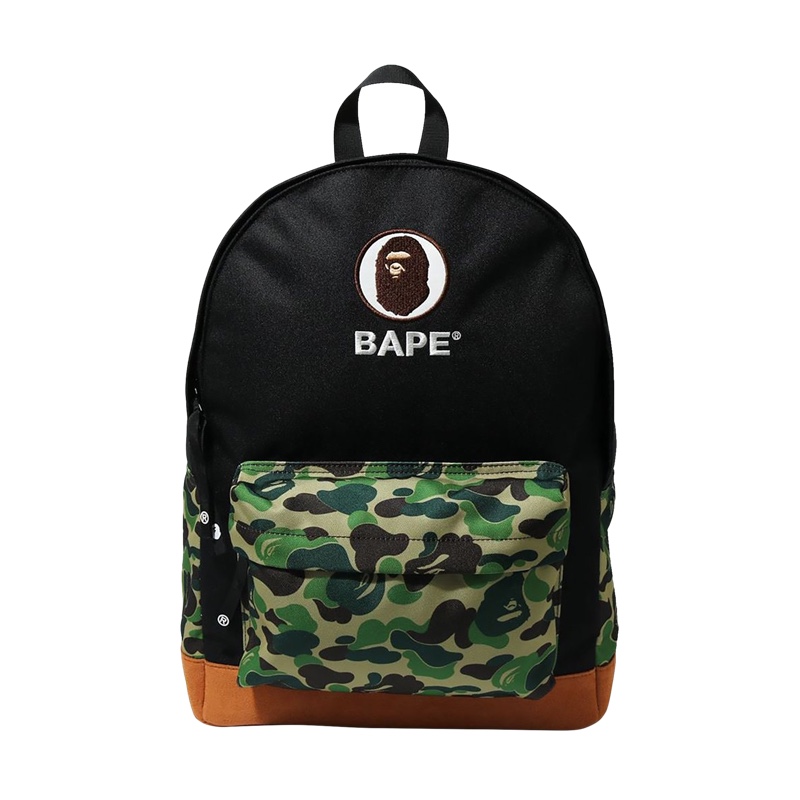 BAPE ABC Camo Ape Head Day Pack 'Green'
The ABC Camo Ape Head Daypack is a classic backpack from the brand. If you're looking for a bag that best reflects the brand's aesthetic, this should be one of your top picks. It has the original logo on the visible part of the daypack and camo-like designs on the pockets. As for the interior, you can also expect a lot of space. This maintains the overall functionality of the bag.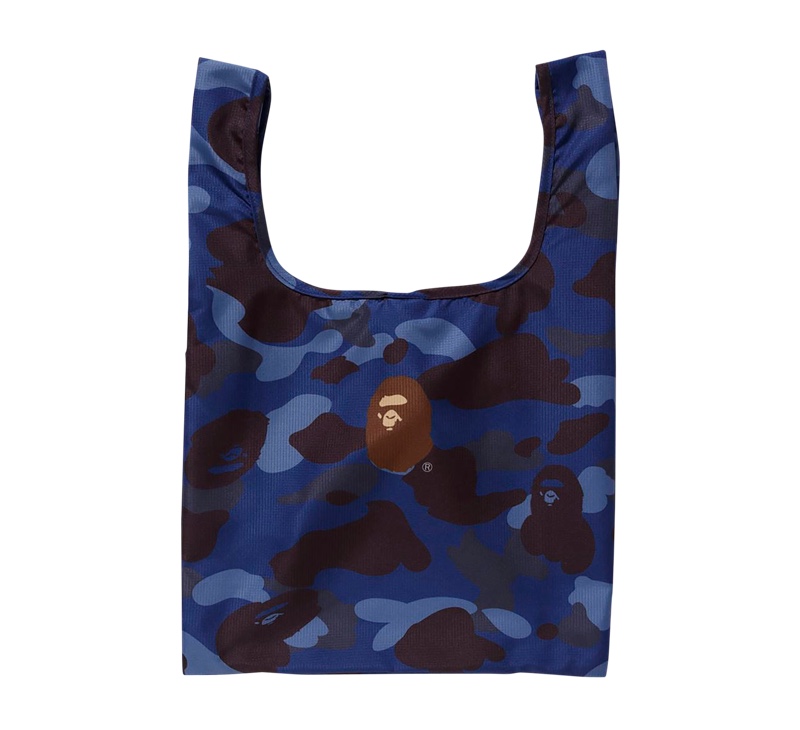 BAPE Color Camo M Shopping Bag 'Navy'
Are you looking for a stylish and cool shopping bag instead of the tacky ones from the supermarket or the regular flail tote bags? If so, then this Color Camo M Shopping Bag from BAPE is the one for you.
It's simple and directly resembles the structure of a shopping bag, but with a much more popping aesthetic. With one side having the regular BAPE logo and the other side having a sublimation magazine cover-like print, shopping in style has never been easy. The fun doesn't stop there, as this shopping bag is also foldable with a built-in strap.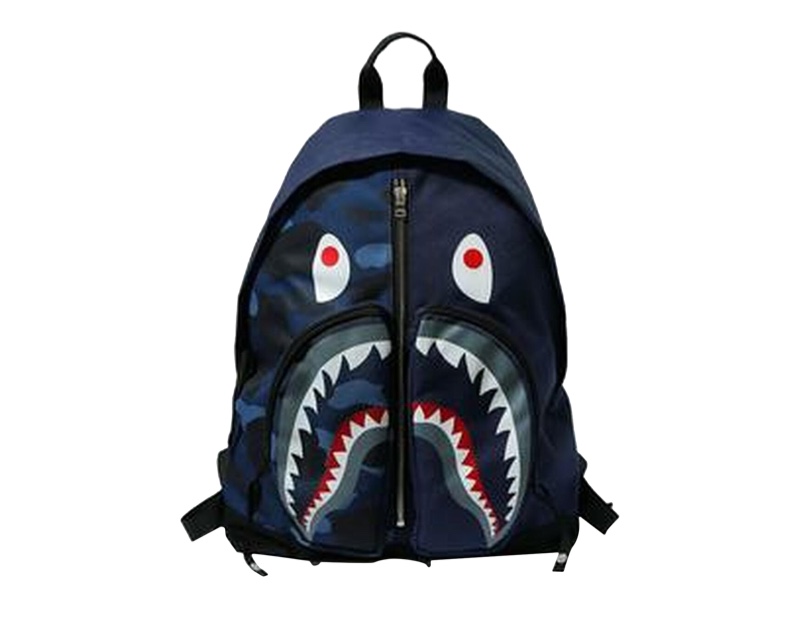 BAPE Color Camo Shark Day Pack 'Navy'
The BAPE Color Camo Shark Day Pack is probably one of the brand's bags with the most fun designs. From the name, the whole bag is inspired by a shark. The design is mainly evident in the front side of the bag, which resembles the said animal's mouth. The best thing about this is enjoying the bag's multi-compartment feature.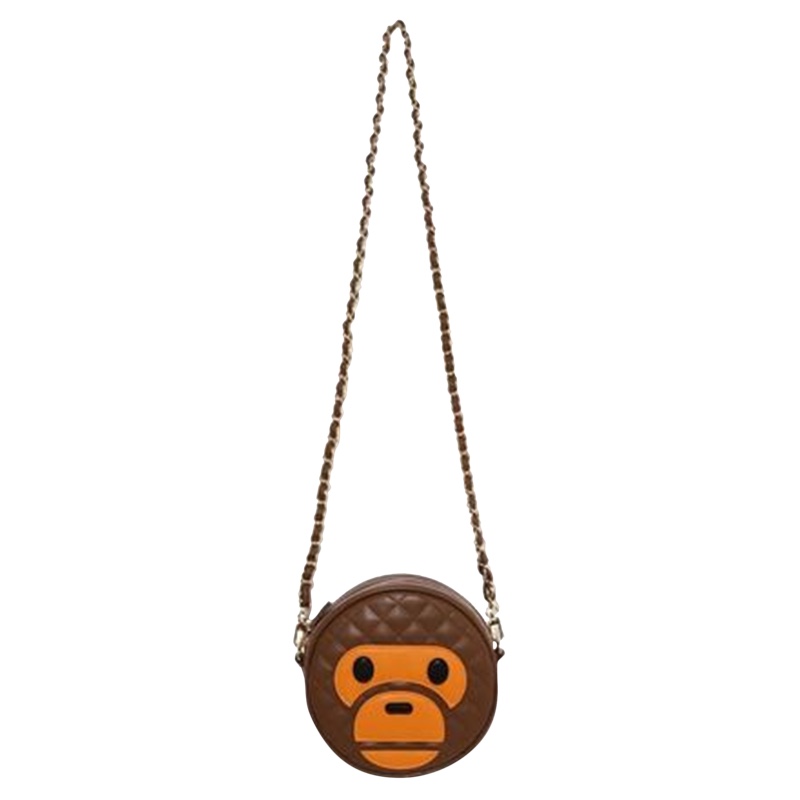 BAPE Baby Milo Quilting Shoulder Bag 'Brown'
This BAPE Baby Milo Quilting Shoulder Bag is a cute staple for people who are not fans of backpacks. It comes in a round ape head-shaped design and cord-looking shoulder strap. Overall, this makes a unique bag suitable for running small errands or just a cutesy look.
BAPE Bags & Backpacks
Based on BAPE's designs and features in their bags and backpacks, every day is the best time to use them. It can add a pop of style even to casual and basic outfits. Moreover, the bags are both stylish and comfortable. Not to mention, the brand is also known for producing high-quality and durable bags. Shop more Bape bags and backpacks at GOAT.