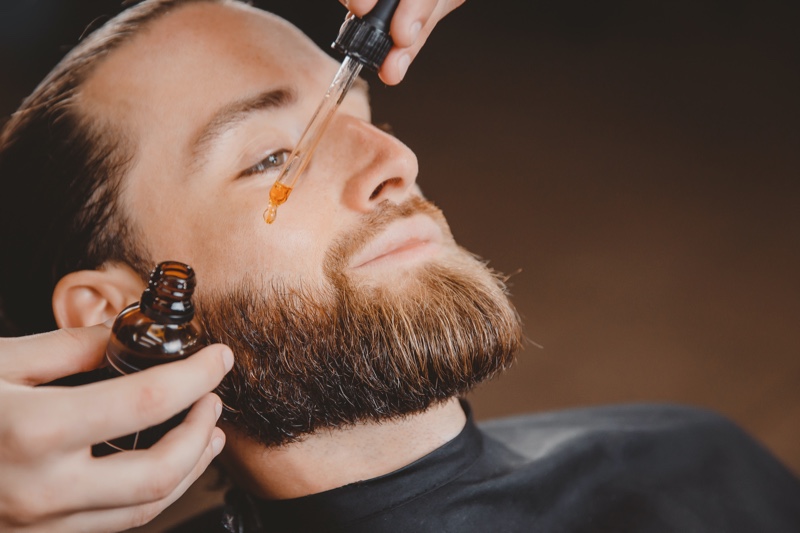 The moment immediately after you get out of the bath or wash your hair is ideal for applying beard oil. When you wash your face, your pores and hair follicles can remain open, maximizing the amount of moisture absorbed from the oils. If you reside in a cold area, you should use beard oil not once but twice each day, as needed.
People believe that the more oil added, the better, but you only need to add a few drops. Then, directly into the palms of your hands, rub between one and three drops of product, depending on how much hair you have. After briefly rubbing your hands to warm the oil, massage it all over your facial hair and skin.
If you possess a long beard, a comb may best brush your beard. Using a comb for a longer beard is an excellent technique to ensure that each strand of hair is covered with the product. This is crucial if you want your beard to look its best.
Best Oils for Beard Oil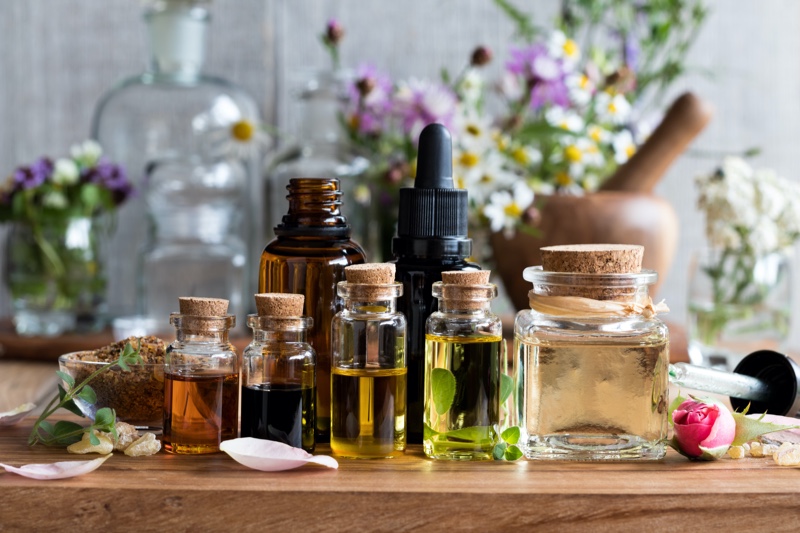 Coconut Oil
There's a solid reason why coconut oil is one of the beard oils in the top spot of recommended oils by oil specialists. Its natural characteristics condition the skin underlying the hair while also promoting softness, health, and thickness in the hair itself. In addition, coconut oil, in contrast to other oils, has anti-inflammatory properties, which means that it will not cause breakouts on your skin. This is the most enjoyable part.
Olive Oil
Olive oil is delicious, and it also happens to be fantastic for your hair. There have been hundreds of scientific studies that have been published demonstrating the positive effects that olive oil may have on both the skin and the hair. Many people believe that it is one of the most valuable components found globally because of its naturally occurring anti-fungal, antioxidant, and anti-inflammatory capabilities. In addition, it has the potential to provide moisture organically.
Sunflower Oil
In terms of its natural capacity to aid in preventing hair loss and breakage, sunflower oil is among the most promising candidates. Vitamins A, B, C, and E, in addition to omega and fatty acids, can be found in high concentrations in sunflower oil. When combined, all of these components create the ideal formulation for defending against hair breakage and thinning of the hair.
Jojoba Oil
Because of its inherent capacity to imitate sebum, which serves as our skin's natural conditioner, jojoba oil is a popular element in many cosmetic products. In addition, because of its antibacterial and anti-fungal characteristics, jojoba oil is ideal for protecting against the buildup of dandruff and avoiding dry, brittle hair.
Argan Oil
One of the most valuable nutrients for promoting healthy hair development is vitamin E, which may be found in plenty of argan oil. Antioxidants are found in vitamin E, and these antioxidants stimulate the growth of hair follicles and cells beneath the skin's most superficial layers. Therefore, the utilization of argan oil almost instantly reveals its many advantageous effects. Of course, using argan oil will cause your hair to grow, but it will also make it appear smoother, shinier, and more manageable while reducing frizz.
Advantages of Using Beard Oil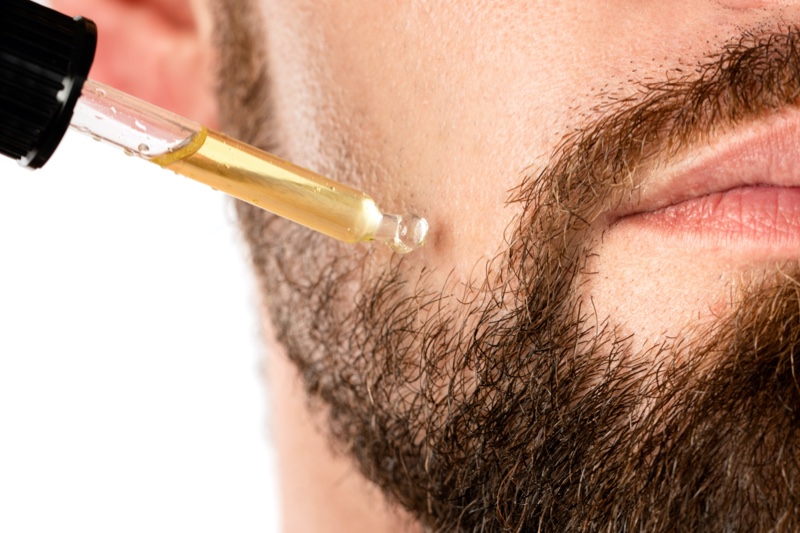 Getting Beard Hair in Place
The hair that grows in your beard often has a coarser feel than the hair that grows on your head. Beard oil is a product that can be used to soften and add luster to facial hair. Additionally, it smoothes out the look of your beard by taming the wild hairs that are scattered throughout it.
Moisturized Skin
The skin behind your beard is kept soft and healthy by using beard oil. Additionally, it lessens the likelihood of itchiness and dandruff in the beard.
Fuller Look for Your Beard
Beard oil can make a patchy beard to be fuller and more luxuriant. Because of this, others use beard oil to promote hair growth.
Fragrance
Because it has a pleasant aroma, beard oil can be used in place of cologne. You can make your beard oil at home and add any perfume you like, or you can purchase a pre-made product that already contains a fragrance that appeals to you.
Common Questions About Beard Oil (FAQs)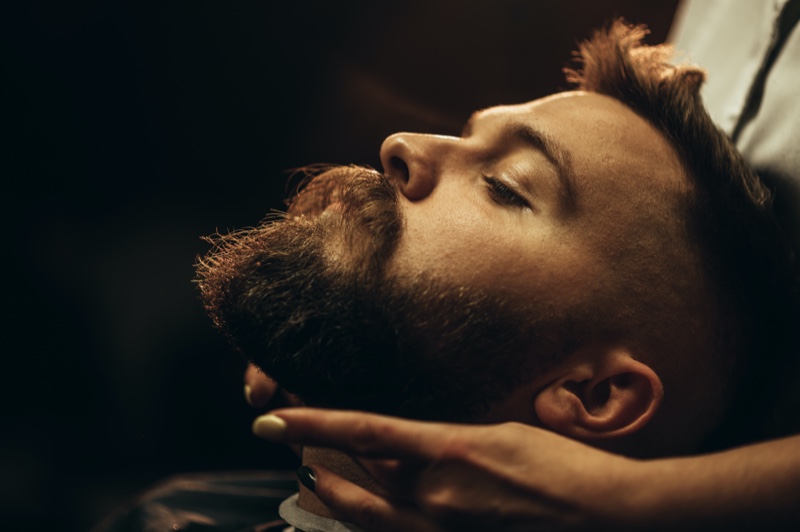 Does Beard Oil Help in Hair Growth?
There is no evidence in the scientific community to suggest that beard oil promotes the growth of beards. Alternatively, some anecdotal evidence suggests that some of the essential oils in a beard oil composition may assist or promote the growth of beard hair. Among these are bay leaf, ylang-ylang, and other essential oils that are particularly rich in antioxidants.
Is it a Good Moisturizer?
When applied to the skin behind your beard, beard oil functions at its optimal level as a moisturizer. After using beard oil, you should start to notice a difference in the overall condition of your skin and the appearance of your beard. Keep in mind that nourishing and moisturizing products are necessary for the health of all types of skin, even oily skin.
You could consider using a beard oil containing essential oils with antibacterial and anti-inflammatory characteristics if you have acne-prone skin or skin susceptible to irritation. Cinnamon and tea tree oil are two examples of this.
When is the Best Time to Use Beard Oil?
After you have washed your face in the morning, you should apply some Beard Oil to your beard. You might want to consider adding more drops of beard oil to your routine later in the day or before bed if you live in a naturally dry region. In addition, as soon as you begin to cultivate a beard, you should start applying beard oil to maintain its health and appearance. This will help the hair become softer as it grows and prevents any itching.
Do Beard Oils Have Side Effects?
Beard oils contain a variety of chemicals, some of which have the potential to trigger allergic reactions in specific individuals. Like most oils extracted from plants and fruits, Beard oil might cause allergic reactions in some people. However, this is a potential side effect of using any cosmetic product; it is not anything unique to beard oil. People with sensitive skin may also experience irritation from the fragrance blends contained in decorative items, such as Beard Oil.