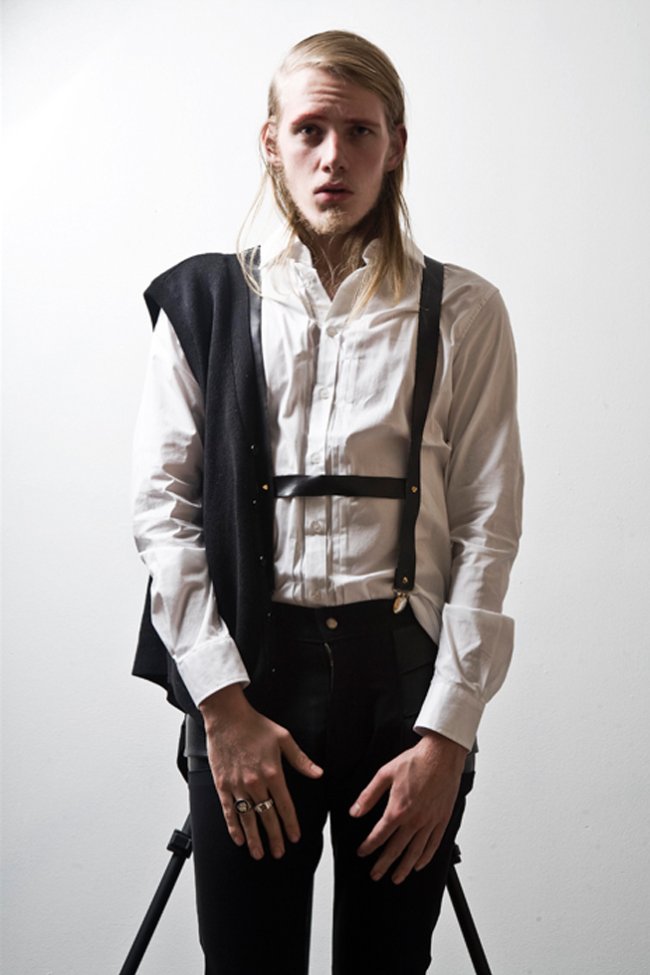 Last week, we rolled out a special feature on Fusion model Berthold Rothas and with a cheeky personality that could not be confined to one post, we decided to break the fun into two parts. While the first installment covered his introduction to modeling, the final selection looks into a sensational nonsense world of chicken, sex, success and hmm, The Fashionisto…
What is your most memorable shoot to date?
Berthold Rothas: It was for ITALIAN VOGUE (issue June 2010) photographed by Steven Meisel. I hope he doesn't photoshop me out, now that I exposed it all.
What was it like working with Christian Brylle on the shoot? With Yuri? Was it different working with Christian since he is a model?
Berthold Rothas: I will answer these two questions as one. I hope you guys don't mind (as if you had a choice, haha).
Anyway…
We shot that story back in October 2009 right when I decided to stay in NYC to build my book. I was new to the biz, but I've heard of V MAGAZINE and I realized this was a bad ass editorial, which could bring me to the next level. But I've never heard of the photographer so I did what I always do…
(I usually ask Mr. Google about the photographer the day before the shoot to find out about his work so I can think about some moves that he hasn't seen yet to impress.)
But guess what – the words "Christian Brylle Photographer" didn't match my expectations and showed me a handsome young man posing himself half naked in front of the lens. Confused I went to sleep…
The next day this handsome young man stood dressed up like a rockstar in front of me, shaking my hand and telling me what to do.
It wasn't a big dfference since he was model, but I can say that he was one of the most passionate photographers that I've ever worked with. You could tell that he had a vision and knew exactly what he wanted. He was full of good energy and I think if he keeps it up he will make it very far.
It was actually my first big editorial and I think this is a good chance to say thank you to Christian and [the] stylist Yuki James. It was a pleasure.
Yuri was nice. That was the first time I actually met him. Since then we booked some of the same shows and editorials (coming out soon).
I think he has a very unique look and brings a great attitude to the set. He's a good kid and we're friends on facebook, now.
What is your favorite food?
Berthold Rothas: I like chicken.
Favorite hangout?
Berthold Rothas: I know some places where they have incredible chicken.
How are your cooking skills?
Berthold Rothas: I know some basics. For example: I know how to do chicken.
And of course, another obvious one, are you interested in fashion?
Berthold Rothas: Yes, I am.
How would you describe your personal style?
Berthold Rothas: It's like magic.
What do you typically do on an airplane to keep yourself entertained?
Berthold Rothas: I will go to the bathroom and jerk off.
What websites do you typically visit?
Berthold Rothas: The Fashionisto only. Sometimes facebook to check out what's going on @ the fashionisto.
Where do you see yourself in the next five years?
Berthold Rothas: Developing and growing into a responsible and rich young man. Or maybe I will just become rich and stay reckless. I haven't decided, yet.
Special THANKS to Sean Patrick Watters for photos and Cameron Carpenter for styling