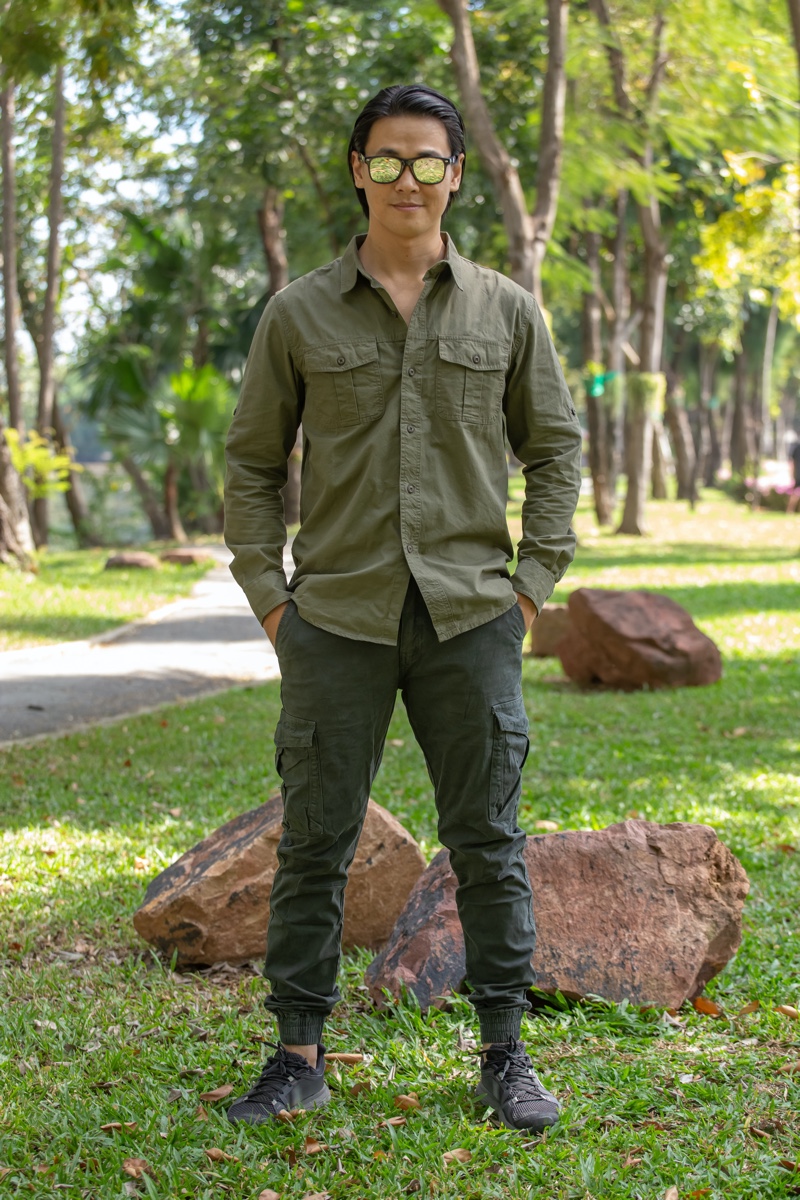 Nearly every man in the world has a piece or two of military-inspired clothes in his wardrobe. Pea coats, parka jackets, and cargo pants are just a few of the most iconic menswear items from the military. Military apparel has been transitioning from the battlefield to the streets since the beginning of menswear.
Military clothing designers concentrate first on what's comfortable and, above all – functional and not on what's trendy. It's fashion designers who later look to these practical adaptations for inspiration. This means that a lot of frontline staples become men's fashion standards.
Cargo Pants
The British Army was the first to wear cargo pants in the late 1930s as part of its military uniform. The two-pocket design was later popularized by Americans, who wore cargo trousers as we know them today. Even though cargo trousers are widely used in the military, menswear experts have long been divided over the advantages of cargo trousers.
People either love them for their practicality and comfort or despise them for (allegedly) being totally out of style. We believe those who loathe them haven't learned how to wear them properly. They are a stylish weapon if used correctly, and sometimes a plain T-shirt and white sneakers are all required to complete the fashionable look.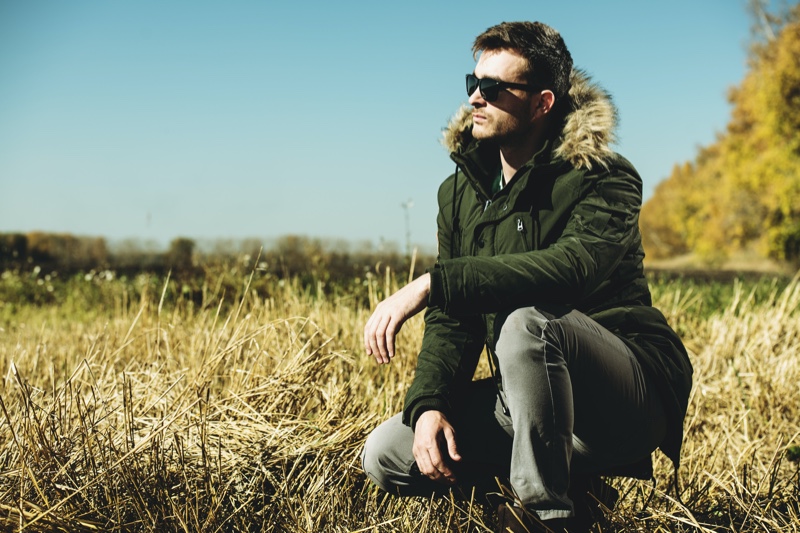 Military Jacket
Military jackets as we know them today are deeply rooted in tradition. Their history reaches as far as the 18th century and the Hungarian light cavalry troops known as hussars. From the modern perspective, the hussar pelisse, a brilliantly colored braided outer coat with fur lining, was extravagant. So extravagant, it became a rock and roll trope when it came back into the fashion world in the early 1970s.
To this day, the military jacket is a crucial part of stage costumes, worn by Rihanna, Chris Martin of Coldplay, and Adam Ant, among others. But military history and research have created a range of military jackets far beyond ornate pelisse, and there are many types to choose from.
There is a double-breasted dress uniform jacket with brass buttons and epaulets, a plain fishtail parka or khaki combat jacket, which is perfect to wear with Doc Martens, a T-shirt, and cargo trousers. And all these military jackets are being reinvented each season by brands such as Lagerfeld, Givenchy, and others, using references to combat equipment, storybook soldiers, and popular culture to make them unique.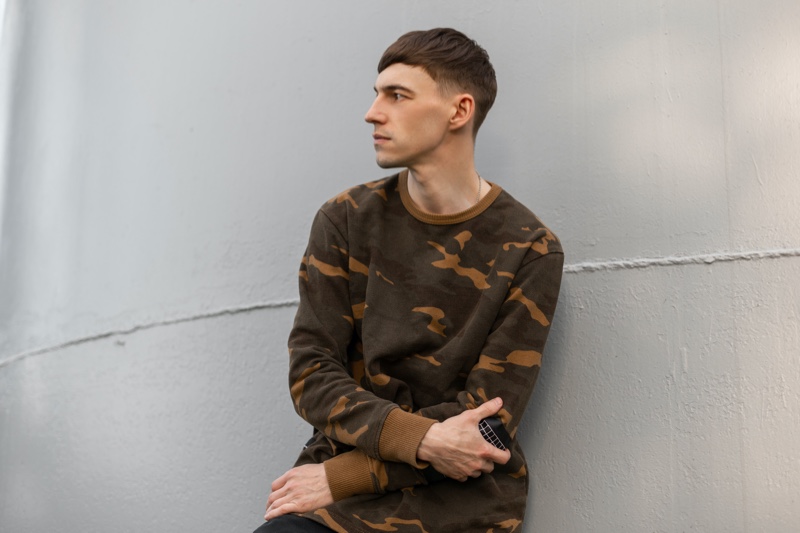 Go Camo
Camouflage is a print that makes you vanish in the background of the battlefield. In the world of fashion, it helps you to stand out. Suitable to wear in smart casual settings, though not office-appropriate, camouflage is ideal for creating a relaxed look on the weekends. Try a fading camo shirt or T-shirt with khaki chinos, black jeans, and white sneakers.
Casual and classy sliders and sneakers, including retro ones with hook-and-loop tabs and suede panels, can be dressed up with any military-inspired camo print cargos. For the winter months, throw on a parka or under a navy jacket. This is the season you can up your military game with heavy military boots featuring camo socks popping from beneath rolled-up chinos.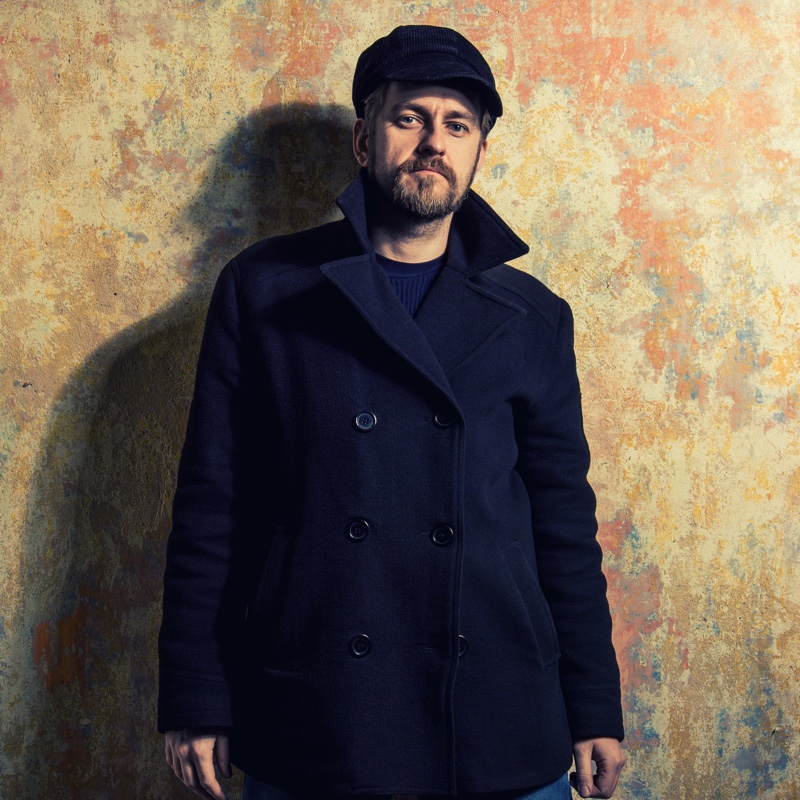 Pea Coats
This season's main competitors for military-inspired outerwear are pea and officer coats. In the modern era, the peacoat is inextricably linked with sailors and has quickly become a wardrobe staple. The double-breasted style, made famous by Daniel Craig and Steve McQueen, works well over a suit for the office.
The cropped coat can also be worn with a T-shirt and jeans for a more polished look. For this one, stick to neutral colors like navy, black, olive, or camel. The brass buttons can be easily replaced with tonal ones to match the coat's color if you keep the details simple. Pants with pleats and traction-soled Derby boots work well together. Make sure your coat isn't too big if you're going to a formal event by mixing in a T-shirt on top.
Combat Boots
Good combat boots rank alongside a firearm among soldiers on the front lines. Since World War II, combat boots have been an essential part of the uniforms of armed forces worldwide. They provide protection, stability, and surefootedness in some of the harshest conditions.
Even though most of us won't be pushing them to their limits when we walk around town on the weekend, it's good to know that your shoes can handle the weather. These days, the classic black leather combat boot is as much of a fashion statement as it symbolizes valor from the battlefield.
Punks, skinheads, and rockers are just some of the subcultures that have adopted the uniform as their own. Even if you don't have a studded leather jacket, a heavy-gauge knit, or a chore coat, you can still wear them.