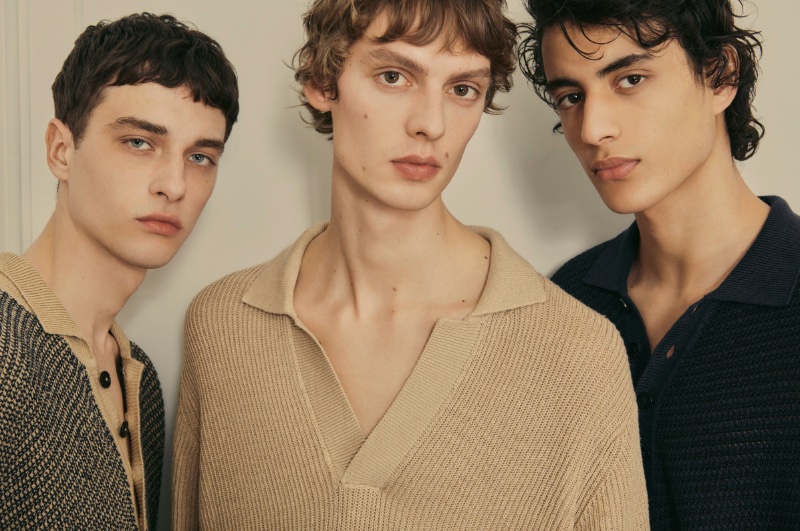 Massimo Dutti offers refined simplicity with its spring-summer 2023 Limited Edition collection, a symphony of quiet luxury and sartorial innovation. The eminent Spanish label revisits its core ethos, weaving a tapestry of menswear that evokes a rich sensory landscape, conjuring memories and stirring emotions. The collection is a testament to the harmonious marriage of past and present, as time-honored traditions are reinterpreted through a contemporary lens.
Massimo Dutti Limited Edition Campaign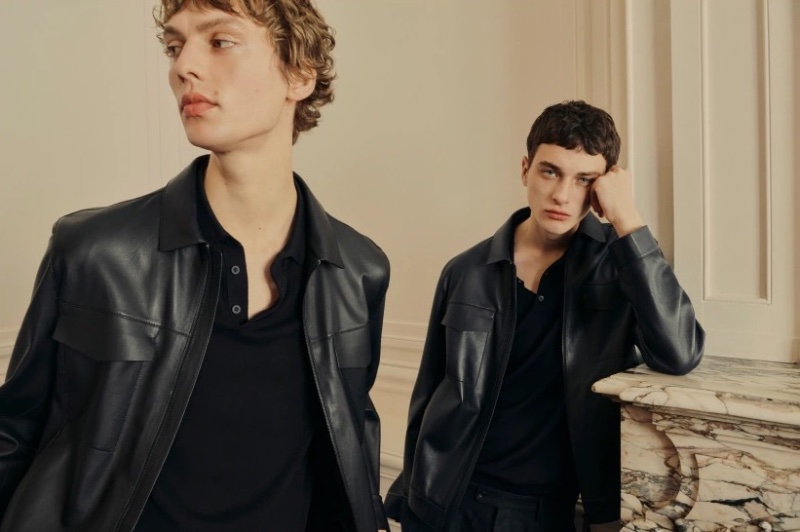 The offering from Massimo Dutti is an effortless dance of natural grace, unveiling an array of knit polos, supple leather jackets, relaxed tailoring, and smart shirts. The collection's allure is magnified through the sophisticated photographic lens of Ezra Petronio, who collaborates with creative director Lana Petrusevych to capture its essence. The handsome trio of models, Leon Dame, Yoesry Detre, and Viktor Krohn, grace the set, embodying the spirit of Massimo Dutti's stylish men.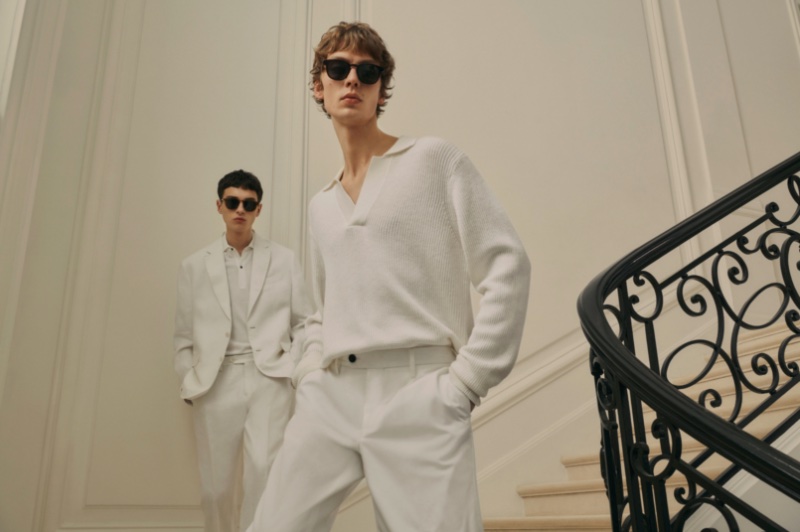 Designed by the talented Giovanna Martial, the Massimo Dutti set lends an understated elegance, serving as a fitting backdrop for the sartorial occasion unfolding. Dressed in monochrome ensembles, the models exude an air of nonchalant chic, their grooming meticulously crafted by the skilled hands of hair stylist Damien Boissinot and makeup artist Christelle Cocquet.