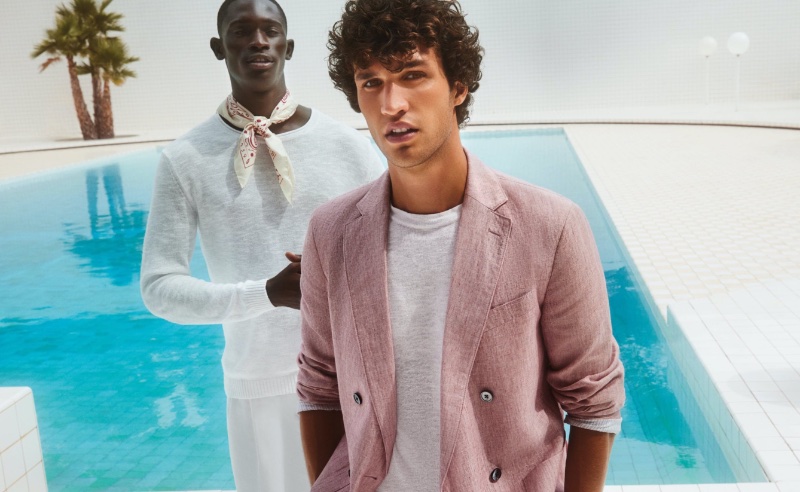 Embodying the vivacity of Miami, JOOP! unveils a striking spring-summer 2023 campaign that channels the Magic City's unique blend of vivid chromaticity and nonchalant sartorial elegance. The brand delves into a carefree summer ambiance this season, celebrating versatility through bold colors and dazzling suits.
JOOP! Spring/Summer 2023 Campaign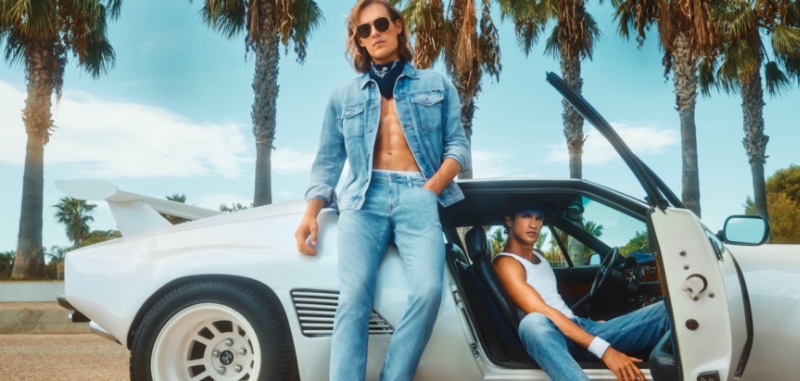 The campaign, photographed with confidence by Cyril Matter, features the dashing trio of Ton Heukels, Francisco Henriques, and Paco Diouf. Each model exudes charisma, effortlessly donning ensembles curated by the sharp eye of stylist Dirk Kaprad. The collection itself showcases an array of relaxed tailoring, sun-kissed light wash denim, sophisticated shirts, and featherlight knits, all designed to evoke the breezy spirit of Miami.
Complementing the chic attire, Gregor Makris' grooming expertise ensures the models appear immaculate, achieving that quintessential picture-perfect Miami look. All in all, JOOP!'s spring-summer 2023 campaign encapsulates the vibrant energy of Miami, adeptly translating its inherent charm into a contemporary wardrobe that is both stylish and easy to wear.