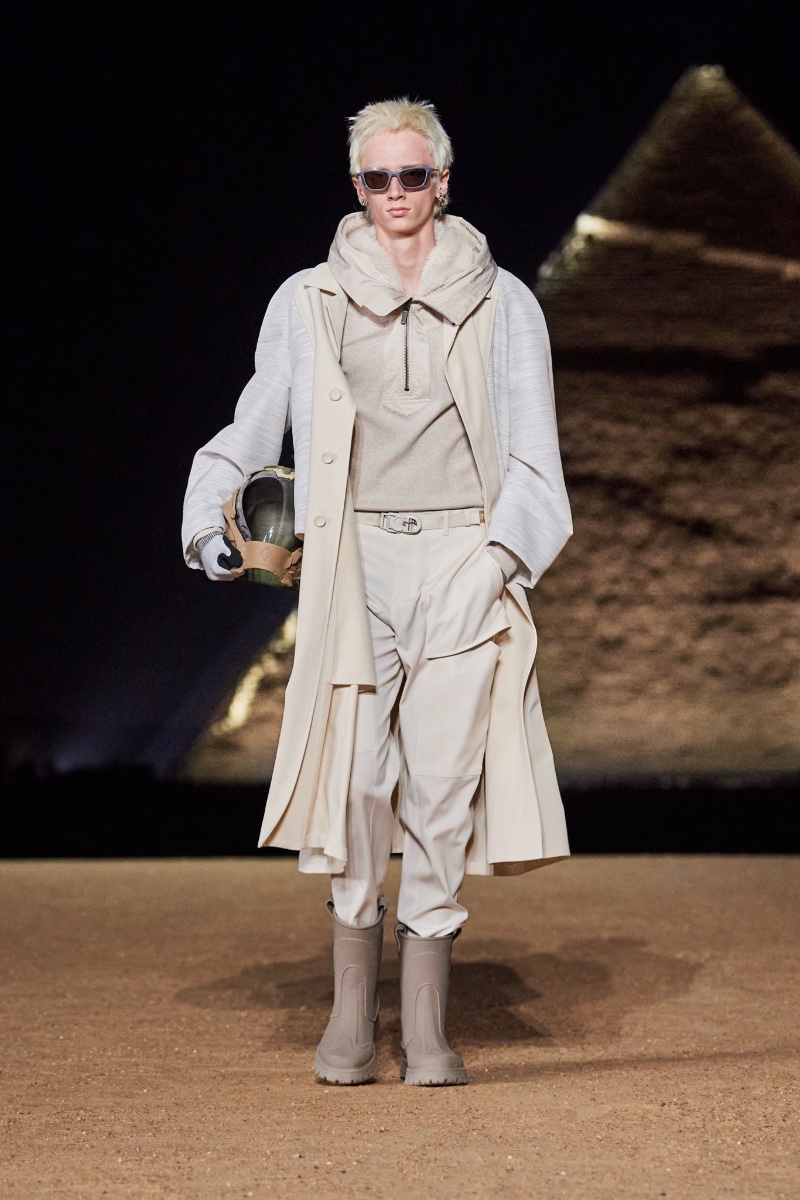 Recent fashion weeks for fall-winter 2023 in Milan and Paris have revealed a glimpse into the upcoming fashion trends this autumn and winter. From cozy cashmere knits to oversized jackets and tailoring, there is something for every fashionable man this winter.
Fall 2023 Trends
Milan has hosted luxury fashion names such as Emporio Armani, Gucci, and Brioni. At the same time, Paris featured Dior Men, Louis Vuitton, and Saint Laurent. Fashion experts from T.M. Lewin have observed the standout styles to give you an idea of what to wear during the colder seasons.
Outerwear: A Touch of Shearling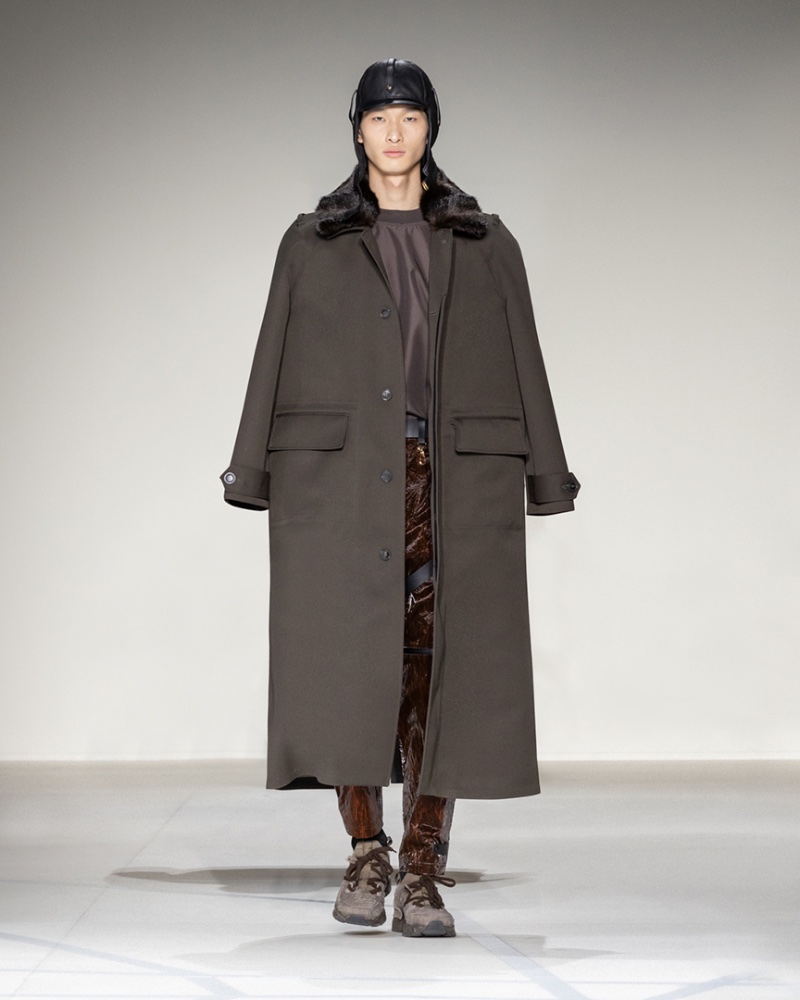 Following its popularity last season, the shearling jacket is still worth the investment. This warm and stylish piece continues to trickle into 2023 fashion. Emporio Armani showed a sweeping shearling-lined coat inspired by aviators of the 1930s in their Milan show earlier this month. Keeping up with this theme, they also showcased looks featuring bomber jackets, helmets, and goggles.
Prada had similar ideas as they presented an oversized parka-bomber jacket and a duffle coat in their latest collection. In Paris, however, there was a noticeable theme of plush coats and jackets. Givenchy, Loewe, and Bode presented daring plush teddy bear fabrics for their outerwear looks.
Ultimately, these collections tell us one thing: We should expect to see voluminous and hooded plush jackets in camel or purple for a staple statement piece in upcoming fall-winter wardrobes.
Suit in Grey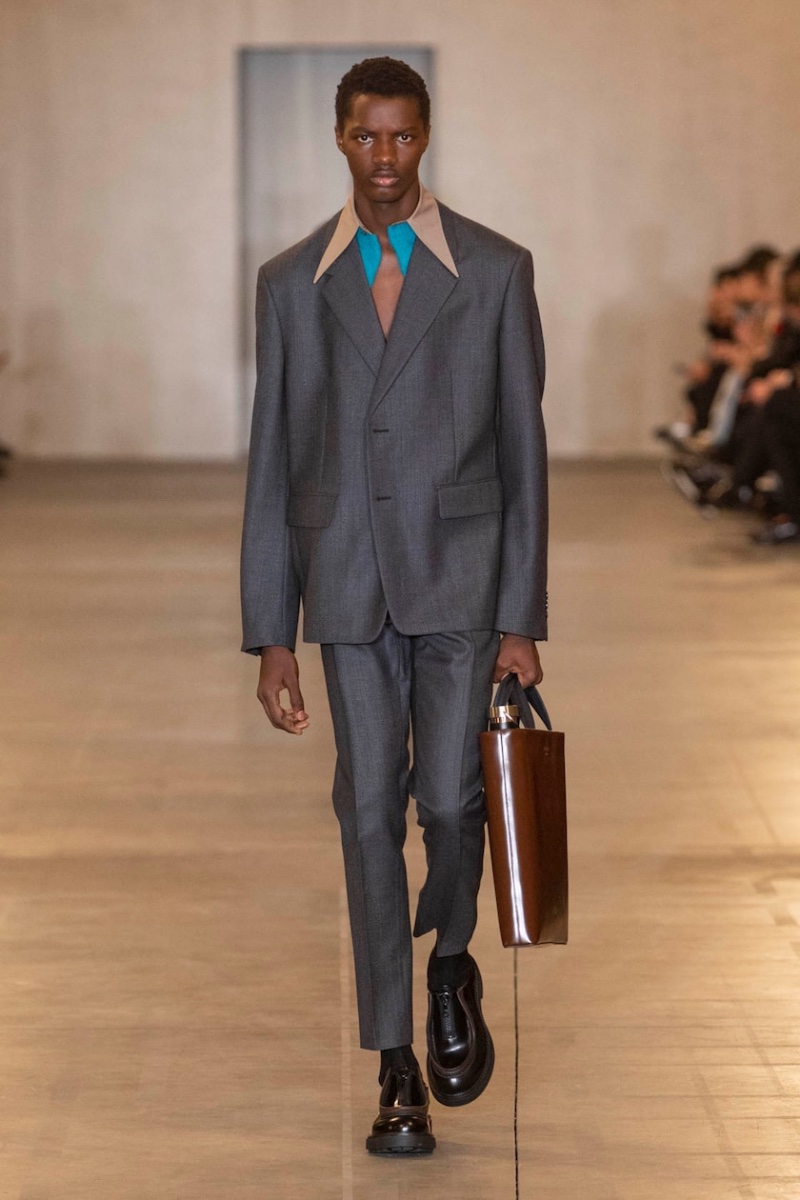 Prada preferred dark grey as they opened their show with eleven suits in luxurious charcoal shades. Emporio Armani showcased a full charcoal wool jumpsuit paired with a matching coat in a slightly less conventional approach. If you enjoy being bold and experimental with your fashion choices, looking at Paris men's fall-winter fashion can give you some ideas on staying warm while standing out in a sea of gray and neutral tones.
With its unique and eye-catching designs, you're sure to find something that fits your taste and personality. Designer Hed Mayner presented oversized checked pieces with structured shoulders, while Rei Kawakubo sent his models down the runway in monochrome, grey, and bright pink tailoring.
Dramatic Layering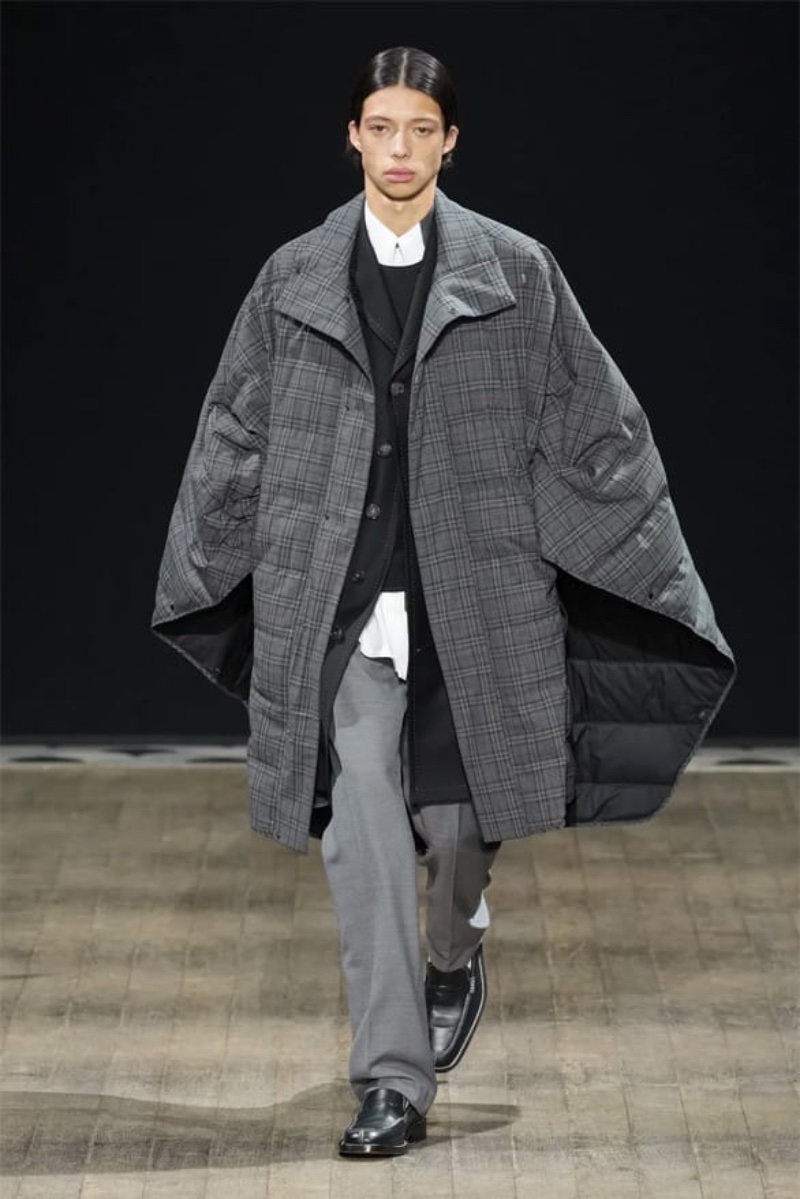 As Paris men's fall-winter 2023 collections demonstrated, layering pieces are necessary for all trans-seasonal wardrobes. Paul Smith, Kolor, and Namesake models dressed in three or more layers, with some outfits showcasing a daring clash of muted and vibrant patterns.
Oversized Fits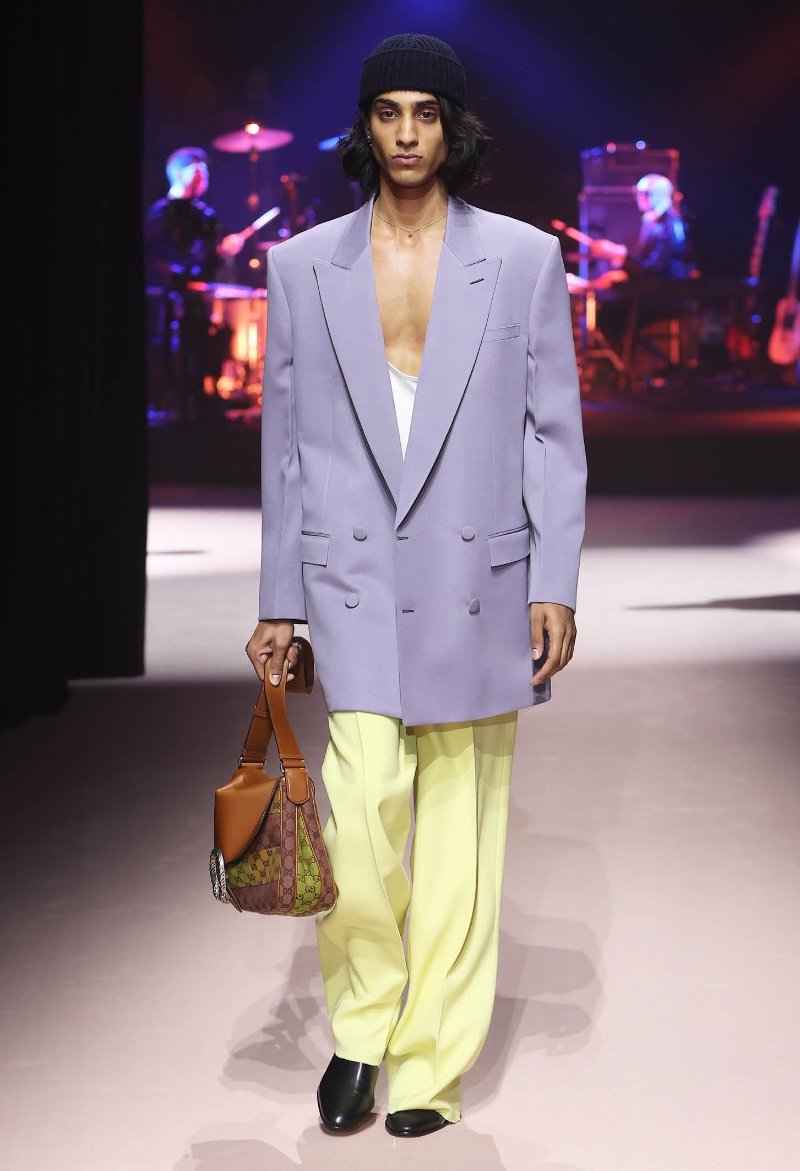 Oversized, relaxed-looking garments were popular in Milan's fall-winter 2023 collections, with Gucci presenting oversized pastel tailoring. At the same time, Prada gave us an oversized parka-bomber jacket with orange lining. According to an analysis of Google trends data, there has been a 215% increase in searches for oversized men's pieces over the past five years, with a peak in December last year.
Oversized pieces are becoming increasingly popular for men who wish to dress with a more relaxed look and feel. This trend is expected to carry on into this year's fall-winter season. Rather than seeking out oversized pieces, why not buy ones you love a few sizes larger than your regular size? 
Doing this will give you the oversized effect with more color, fabric, and style choices. Opting for oversized outerwear also lends itself to the layering trend mentioned above, allowing one to wear multiple garments underneath comfortably. 
The Appeal of Cashmere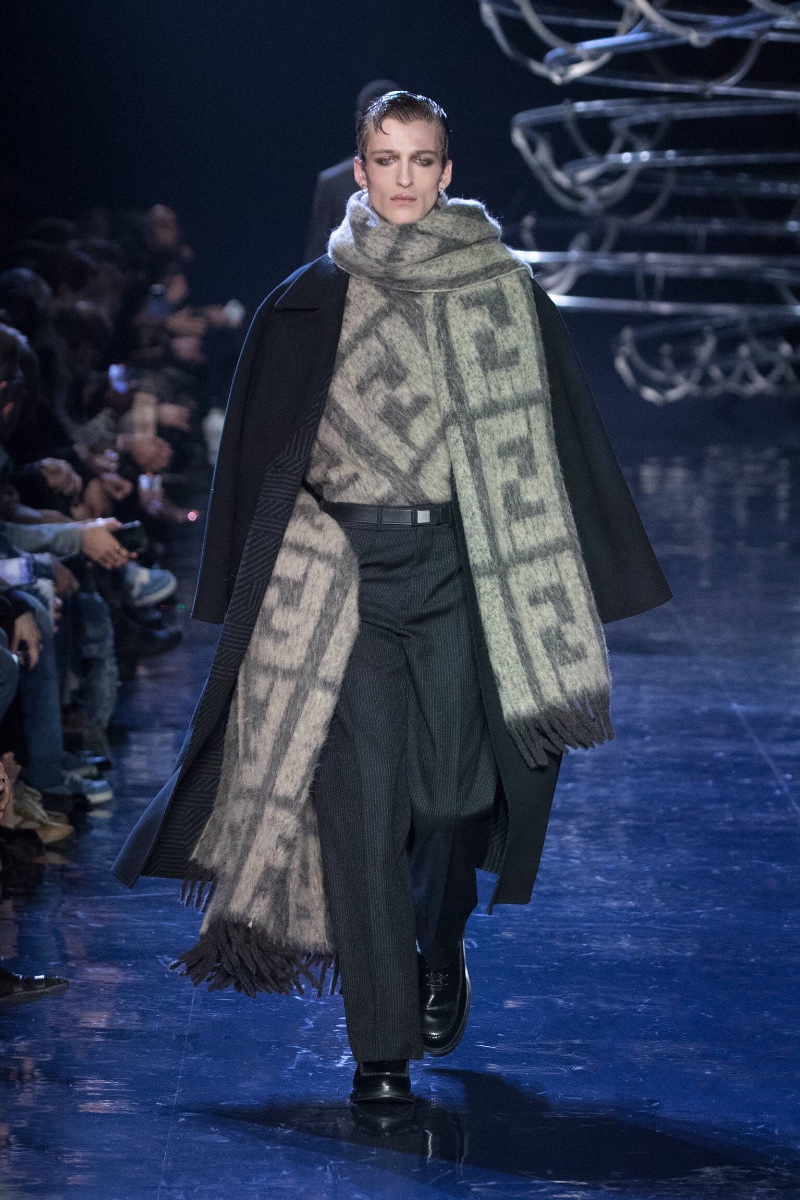 The luxurious wool appeared in Milan men's fall-winter 2023 collections, notably in the Fendi show, focused on cozy and reversible cashmere pieces. At the same time, Emporio Armani presented cashmere tracksuits and bomber jackets in greige.
Cashmere is renowned for its luxuriously soft, scratch-free texture and heat-retaining capabilities and for being lightweight, comfortable, and impeccably stylish. In these colder seasons, a cashmere jumper is the perfect layering piece for every man's winter wardrobe.
Final Words
To round off his list of fall-winter 2023-inspired trends from men's fashion week, here is what an expert from T.M. Lewin had to say on the importance of finding comfortably stylish pieces that will keep you warm this winter: 
"It is clear that multi-hued layers and oversized pieces will be a trend for this autumn and winter. Whether you want to stay timeless with greys and neutral colors or be more daring with checks and pinks, you can do so with style, warmth and versatility."