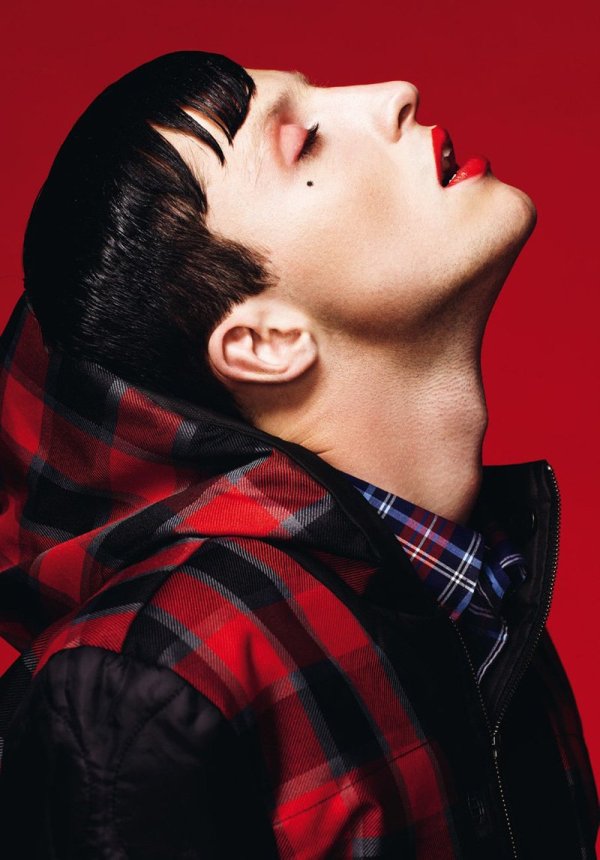 Outfitting Marijn Schotte for a bold fall season, stylist Sonny Groo curates a strong mix of checks and red as captured by Duy Quoc Vo. Fusing glamour and a play on gender roles, traditional suiting falls in line with commanding skirts and capes. Featuring a wide spectrum of designers, Ta Taa Tartan brings the drama with Cerruti, Filippa K, Wrangler, Eastpak and others.

Photography: Duy Quoc Vo @ House of Orange
Styling: Sonny Groo @ View Agency
Hair: Stef Ralbovsky for Redken @ View Agency
Makeup: Liselotte Van Saarloos for Laura Mercier @ House of Orange
Model: Marijn Schotte @ Tony Jones Model Management
Assistant Styling: Victor Alex Chavagne & Nicolas Franciscus
SPECIAL THANKS TO EDWIN GOUDENS VAN DEN HANDEL & STUDIO UMSJATKA
Enjoyed this update?