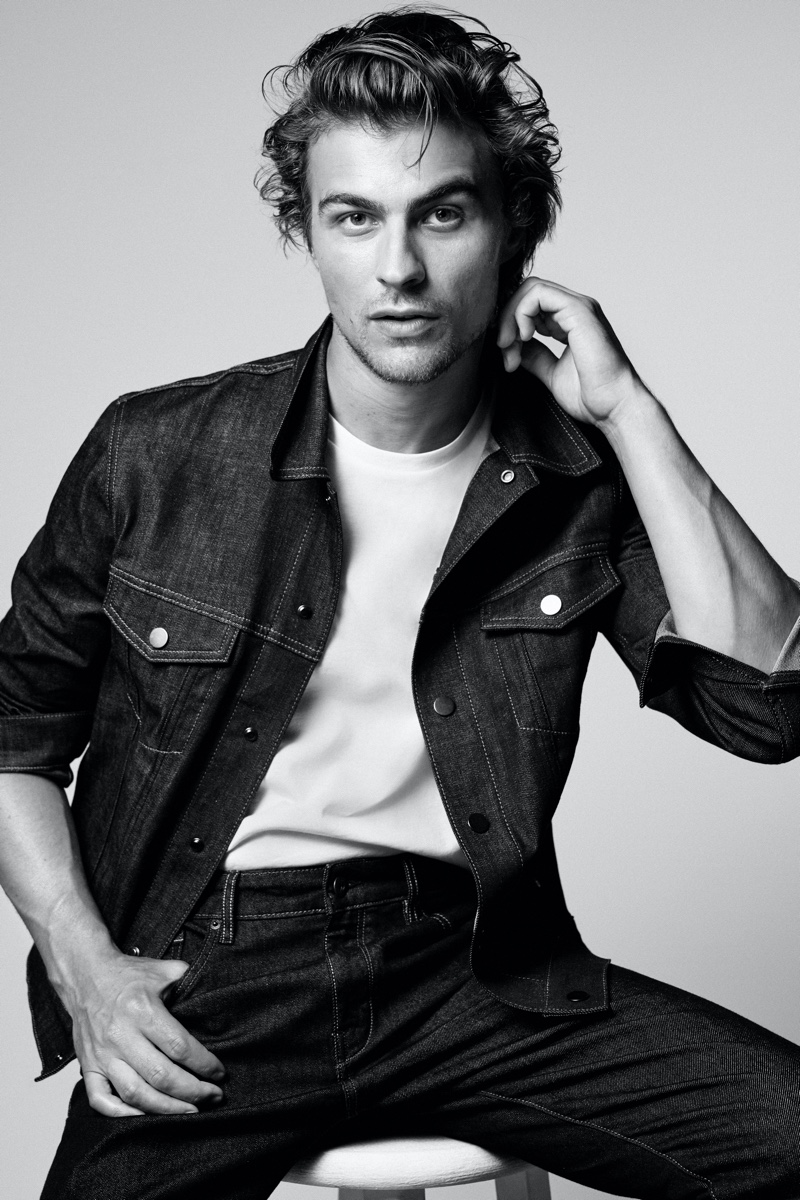 Mango prompts an easy style discussion with its latest outing entitled "IDenim." The Spanish brand launches a new denim collection. Circling the timeless icon, Mango reminds us that denim is the most popular fabric in fashion history and quite versatile when it comes to personal style. The staple is front and center with core pieces that are not only practical but 98% sustainable. Mango's denim is another example of the label's renewed commitment to sustainability and care for the future.
Related: City of Lights – Alain-Fabien Delon Fronts Mango Fall Edit
Mango Men's Denim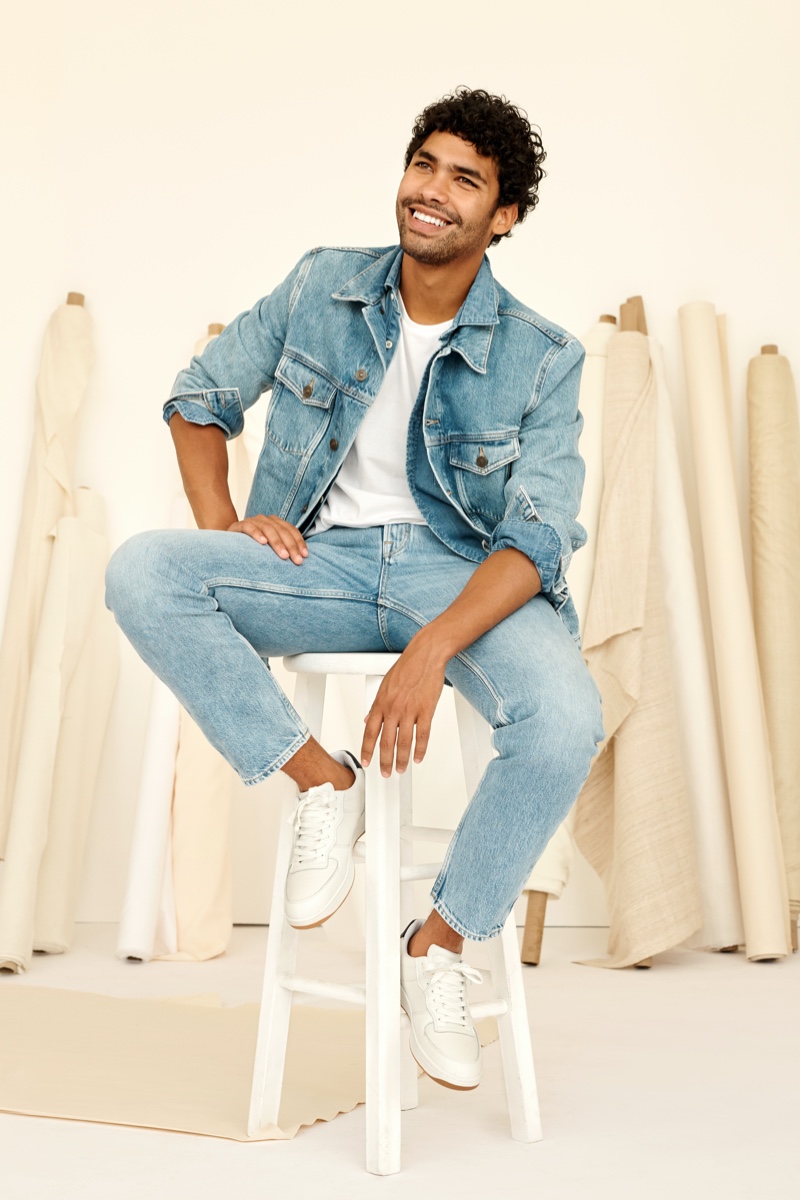 Personality takes up a starring role as Mango presents its newest denim options for men. The label enlists the help of designer Brett Robinson and model/designer Alex J. Ordóñez to bring attention to its everyday denim. Sitting for black and white studio portraits, Robinson and Ordóñez don dark wash denim, warming up to core essentials. Staples range from the denim shirt to distressed jeans. It's brought together effortlessly with a classic tee. While dark washes gear themselves to a modern, urban feel, you can always go light for a nod to a traditional style with clothing like the denim jean jacket.