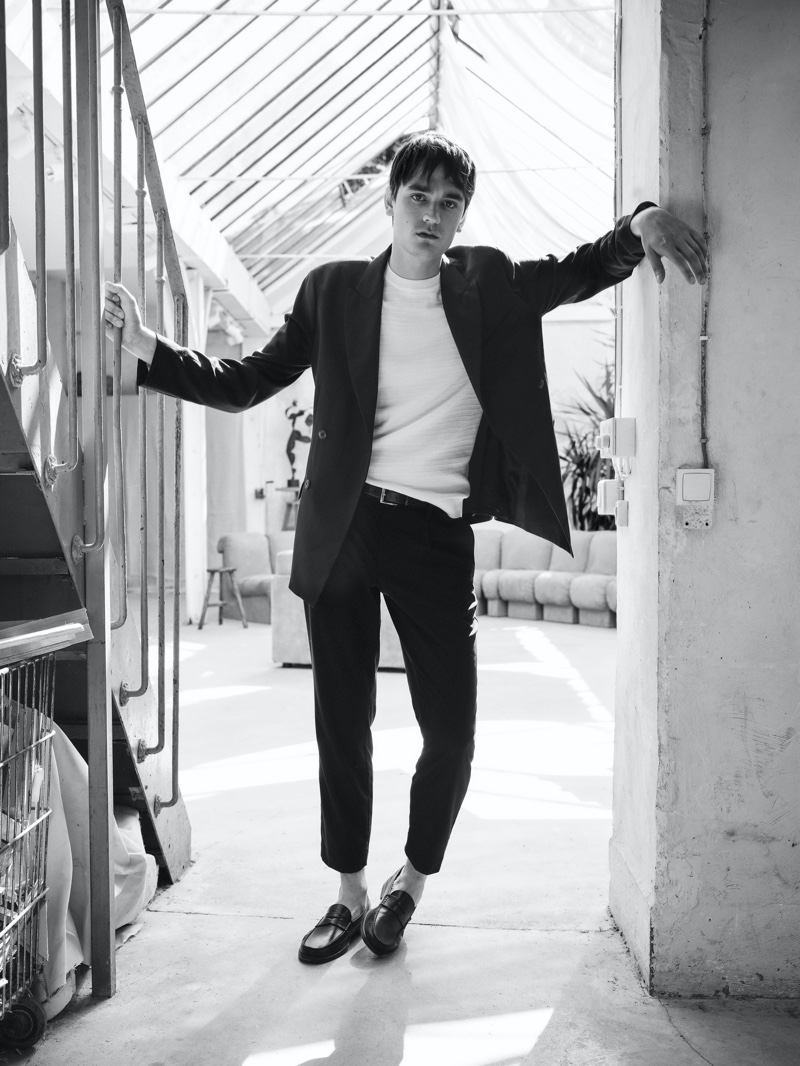 Mango Man stages a brand new outing for fall. Embracing a chic outlook for the season, the Spanish brand celebrates the golden years of culture, cinema, and music in Paris. And who better to front Mango's editorial than Alain-Fabien Delon? The son of French star Alain Delon and an actor himself, Alain is the perfect leading man for "City Lights." No stranger to the worlds of fashion and modeling, Alain is at ease in front of the camera. He inspires in several sleek ensembles.
Related: Kit Inspires in Chic Mango Menswear
Alain-Fabien Delon for Mango Man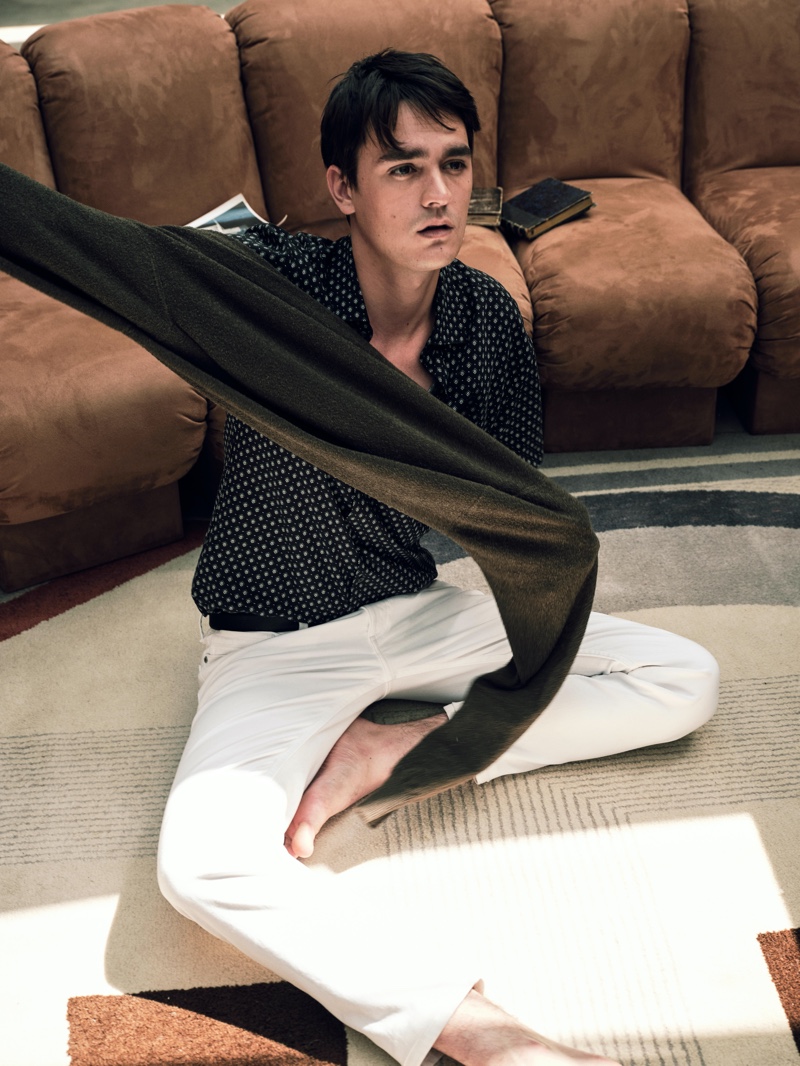 Nacho Alegre photographs Alain for Mango Man's Parisian excursion. The Spanish photographer captures him in several of his favorite places in the city, such as a small restaurant or the cobbled streets of the Latin quarter. Front and center, Alain represents Mango's contemporary man. The young actor's smart look is juxtaposed with nostalgia. After all, Mango presents classic menswear with a modern attitude. A clean quality pervades the season with sharp lines and tailored fits.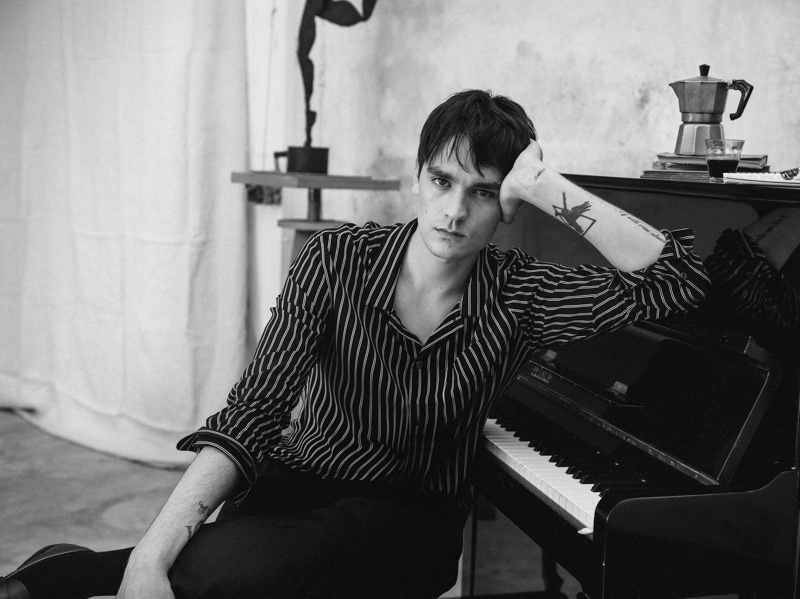 The French New Wave art film movement inspires Mango Man's fall-winter 2020 collection. The movement emerged in the late 1950s and saw the rejection of traditional filmmaking motifs in the spirit of experimentation and iconoclasm. Referencing the style of the era, Mango delivers a wardrobe that offers a refined take on everyday dress. The lineup comes together in a color palette, which consists of neutrals offset by jeweled tones like green and blue.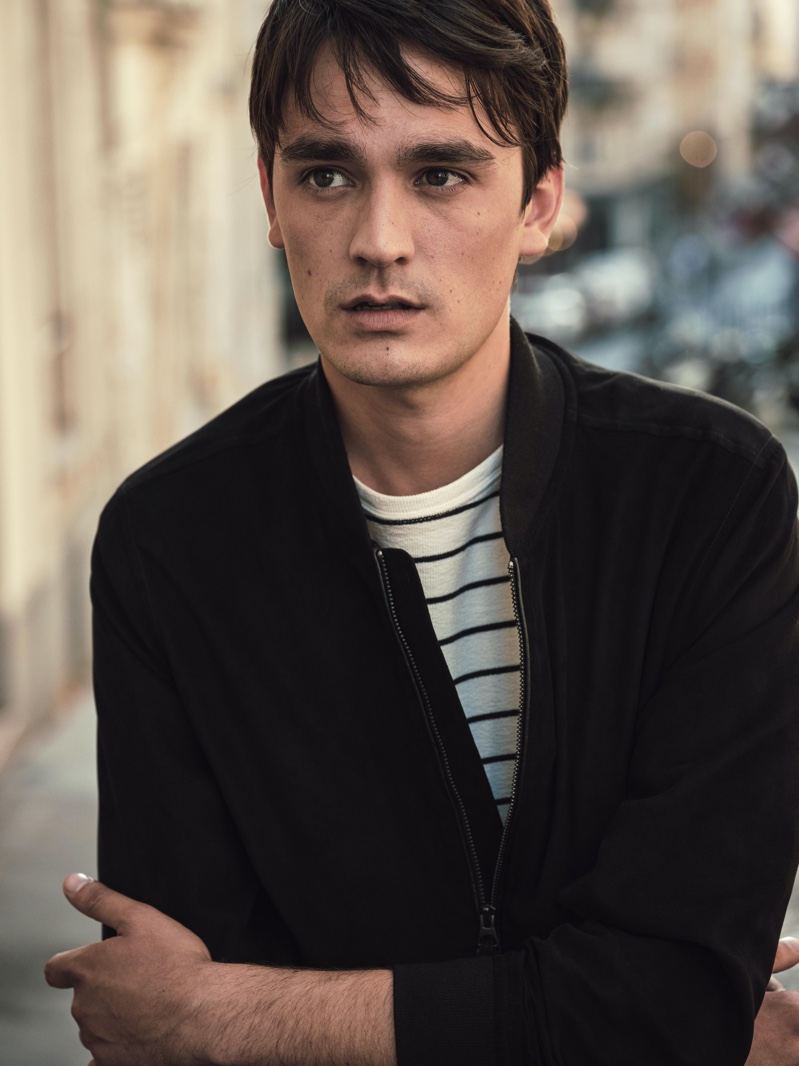 Impeccable style is an effortless this fall thanks to Mango. Essentials arrive in the form of men's clothing, such as the linen blazer, field jacket, and camp shirt. Mango serves up a cohesive wardrobe of "clean silhouettes with retro details." If you're looking to dress your best, look no further than Mango with its multifaceted approach to dressing that brings together style icons like the trench coat and double-breasted jacket.