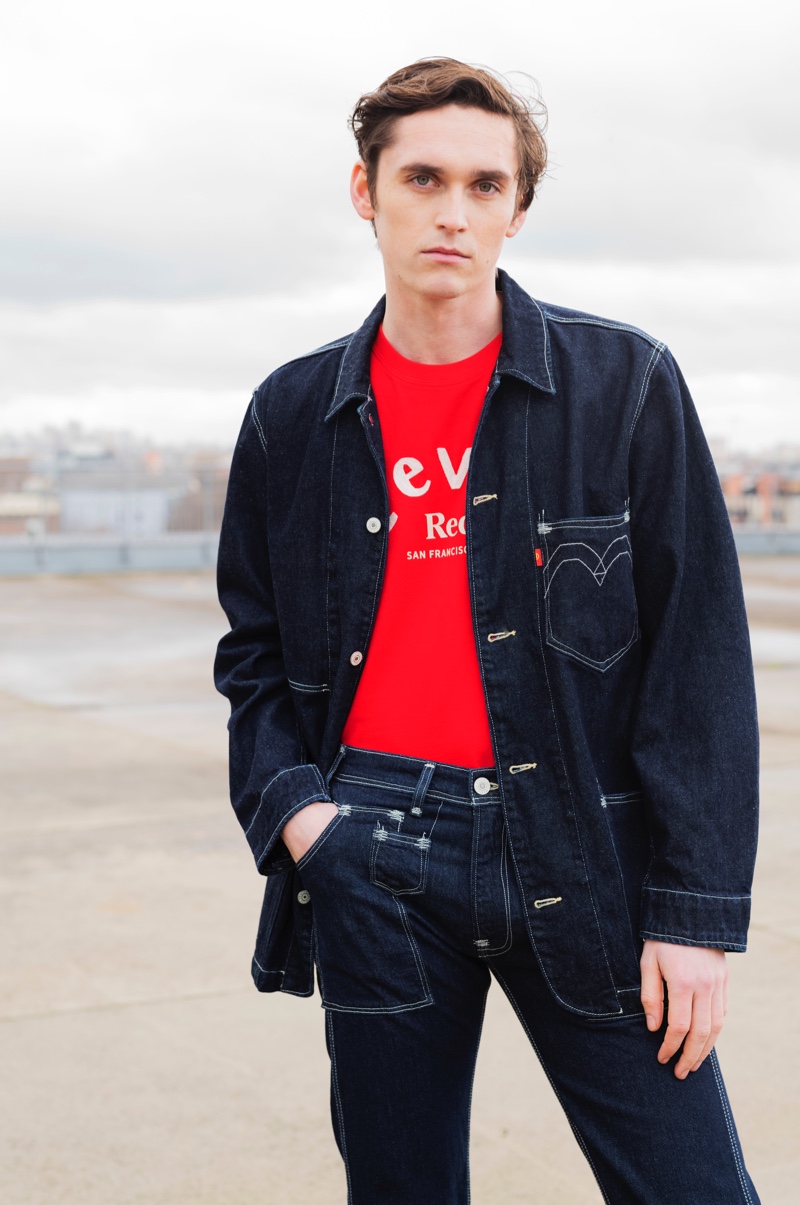 Anders Hayward embraces retro-inspired style as he connects with Levi's Red for spring. The outing comes together as Anja Grabert Paris photographs Anders alongside Hanna Lhoumeau for the brand relaunch. Levi's Red makes its comeback in a timely fashion, complementing the current trends focusing on exaggerated silhouettes. After all, Levi's Red made its mark in the later nineties when baggy jeans reigned supreme. The brand reinvigorates its signature fits with a modern and sustainable intent.
Related: Jaden Smith Embraces Festival Style for Levi's Campaign
Spring's denim features uneven zigzag stitching and thread reinforcements instead of the traditional copper rivets. Other features to watch out for are the back patch made out of paper or leather, the classic Red Tab icon through the yellow R, and cane buttons showing worn enamel.
Levi's Red is also made from organic cotton and cottony hemp. It represents Levi's continued commitment to sustainability. Hemp doesn't require too much water to grow and needs far fewer chemicals to grow than cotton. After much innovation, this denim's resulting fiber is even softer than cotton.
Levi's Red Spring 2021 Collection