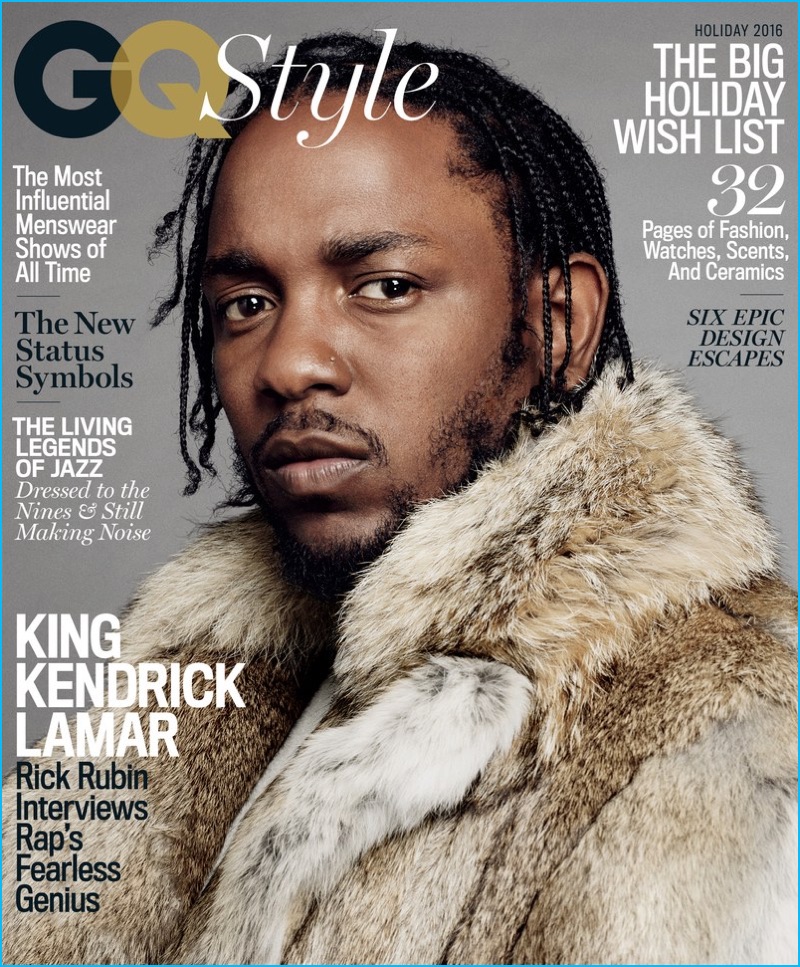 American GQ Style checks into the holidays with a new issue. Cover star Kendrick Lamar wears a luxurious fur coat from Michael Kors. Paola Kudacki photographs the King Kunta rapper for the feature. Here, Lamar tackles a wardrobe of designer coats for the season. The 29-year-old rapper tries on a variety of styles. Inspiring, to say the least, Lamar sports brands such as Prada, Berluti, and Gucci.
Related: Kendrick Lamar Stars in Calvin Klein Campaign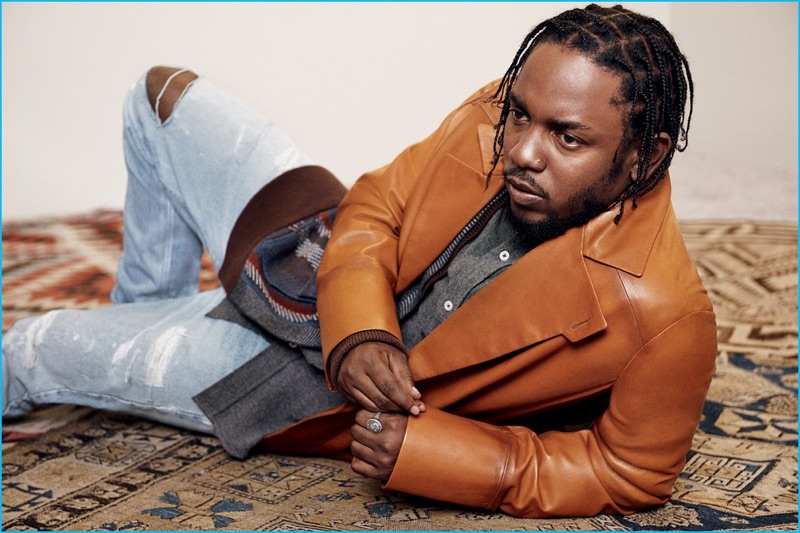 Kendrick Lamar on Next Album
Sitting down for an interview with record producer, Rick Rubin, Kendrick Lamar discusses his next album. The rapper explains, "It's soon. I have ideas, though. I have ideas and I have a certain approach. But I wanna see what it manifests. I wanna put all the paint on the wall and see where that goes." Read more on GQ.com.
Kendrick Lamar American GQ Style Photo Shoot