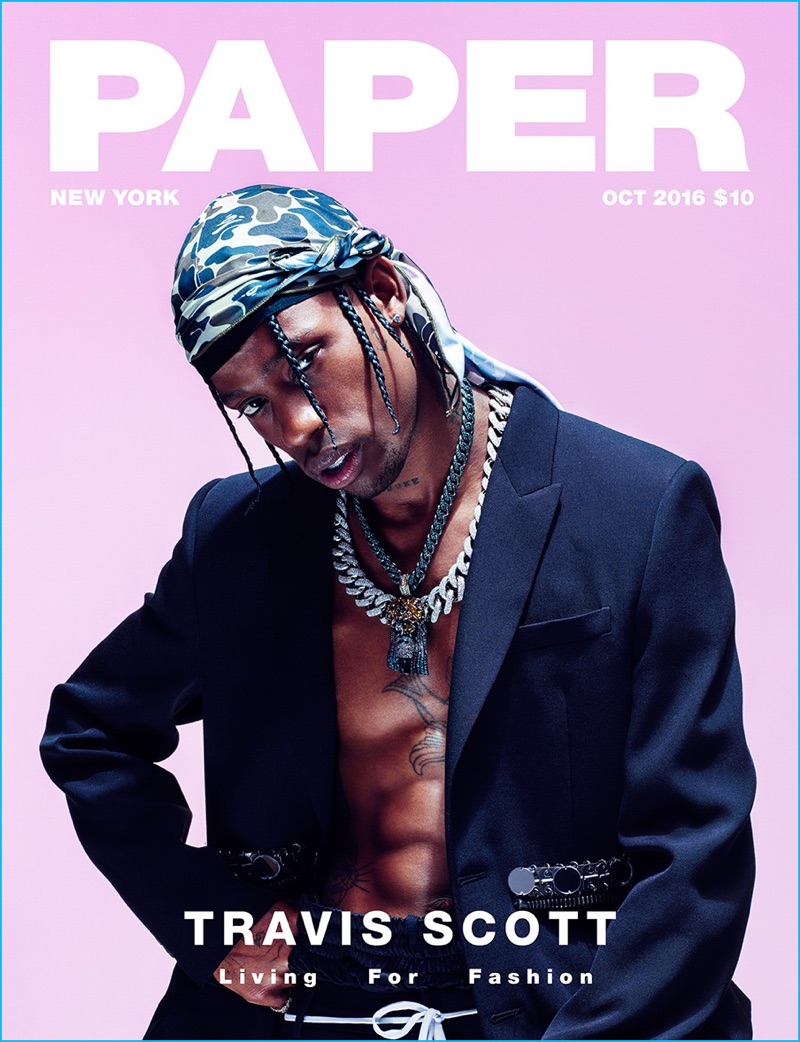 Paper magazine enlists Travis Scott as its October 2016 cover star. The Pick Up the Phone rapper connects with photographer Pieter Henket for the spread. Featuring art direction by Daniel Arroyo, the photo shoot tackles modern designer style. Here, Kyle Luu outfits Scott in a mix of eclectic styles. For instance, the rapper covers the issue in a Givenchy suit. The clean look is worn over bare skin. It's accented with Alexander Wang shorts and a Rags Worldwide du-rag.
Related: Zayn Malik Covers Paper's Sexy Issue in Enfants Riches Déprimés Leather Jacket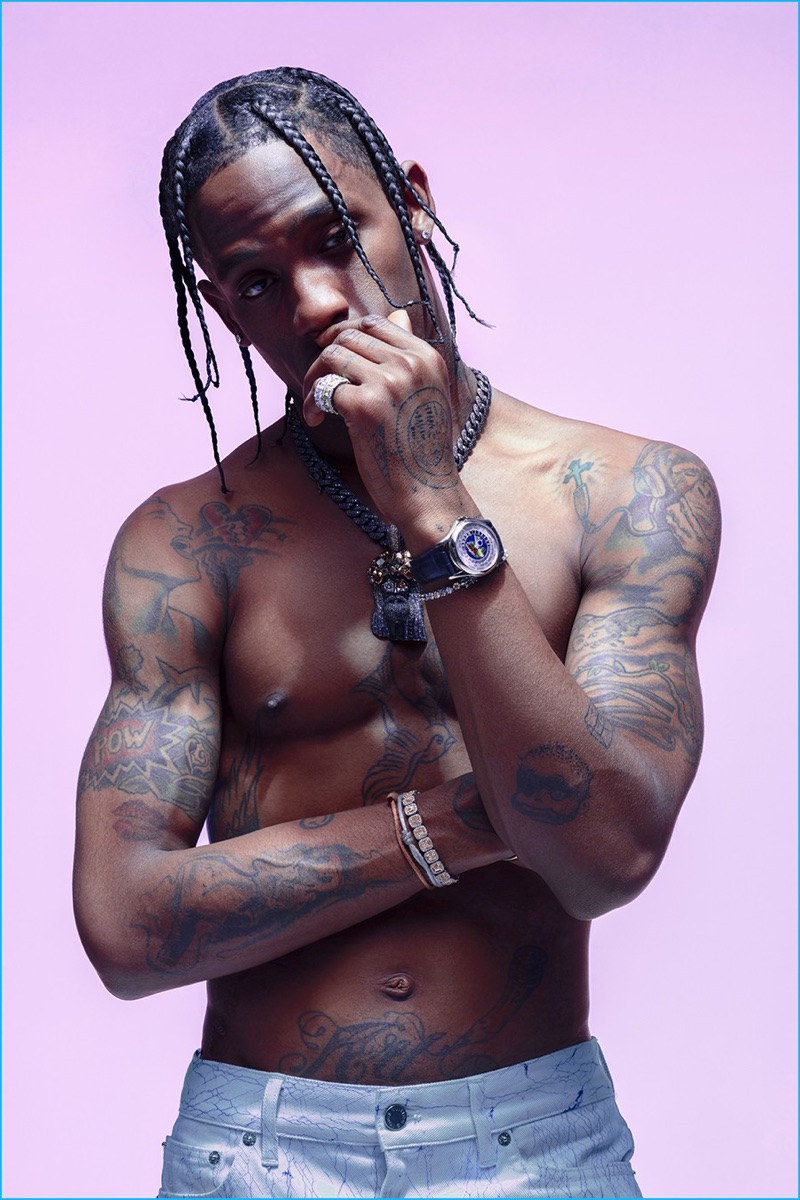 Travis Scott Addresses Critics
When it comes to criticism of his work, Scott remains level-headed. The rapper shares, "I feel like I can always become a better writer, make better music and better beats, perform better, make better videos."
Travis Scott on Upcoming Fashion Collaboration
Next up for Scott is a secretive fashion collaboration that tentatively drops in February 2017. Discussing the partnership, he hints, "I just saw the samples–f**king crazy. I'm happy that this company took a chance with me." Read more on PaperMag.com.
Travis Scott Paper Magazine Photo Shoot