Jimmy Choo and Timberland rekindle their flame this season, and the results are electric! The two brands deliver a capsule collection focusing on Timberland's iconic yellow boot for their second collaboration. Jimmy Choo creative director Sandra Choi reimagines the famous boot through the ultra-glamorous Jimmy vision.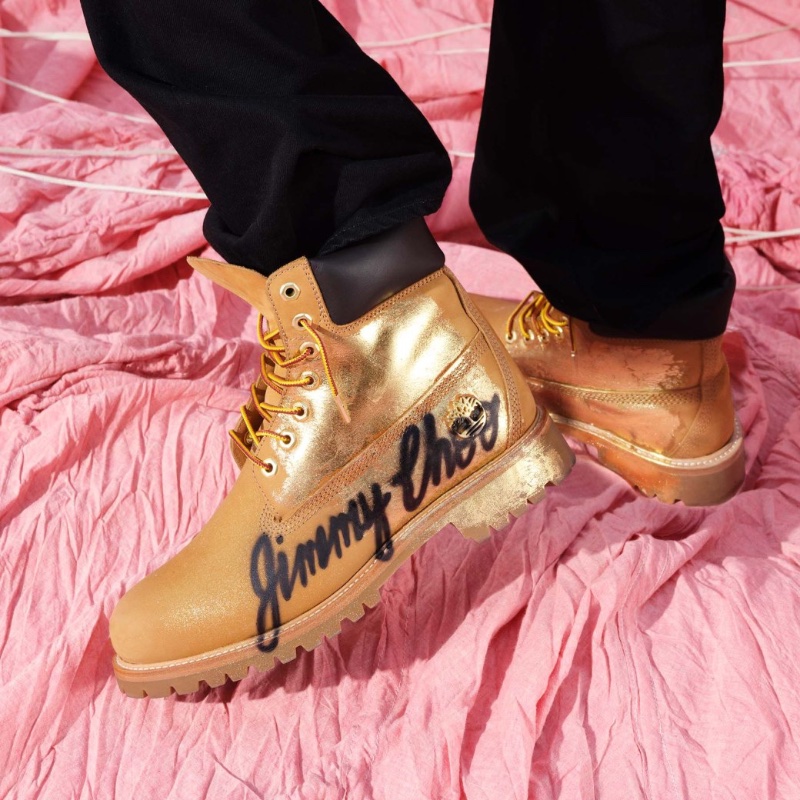 Jimmy Choo x Timberland Capsule Collection
The Jimmy Choo x Timberland capsule adds another dimension of collaboration by enlisting the aid of Harlem's Fashion Row. The New York-based agency specializes in providing opportunities for emerging Black and Latinx creatives.
Harlem's Fashion Row introduces Jimmy Choo and Timberland to New York designer Shanel Campbell. Known for exploring the black experience in America, Campbell brings an aspect of New York's creative spirit to the collection.
Shop the Jimmy Choo x Timberland Collaboration