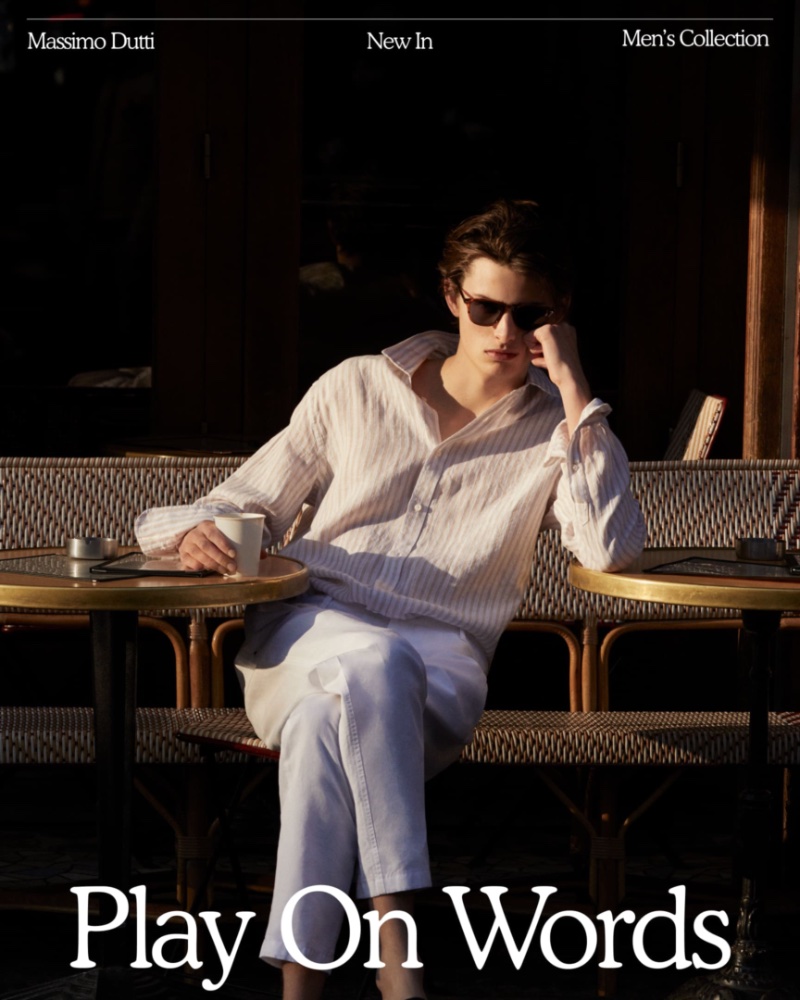 After a charming display of generational fashion with Paul & Shark, Mark Vanderloo Jr. emerges from the shadow of his esteemed father to take center stage in Massimo Dutti's newest men's outing, aptly named "Play on Words." This sartorial journey sees the younger Vanderloo collaborate with the lens of photographer Alvaro Beamud Cortes, whose keen eye captures the essence of Massimo Dutti from the confines of a studio to the bustling streets beyond.
Mark Vanderloo Jr. for Massimo Dutti Spring 2023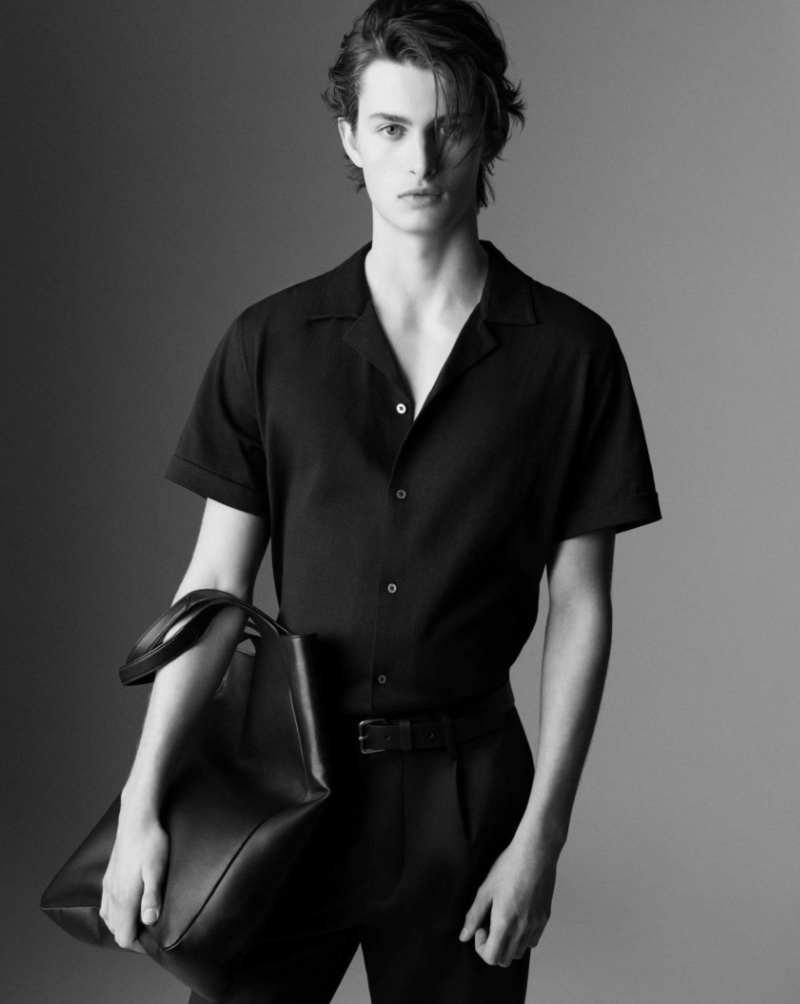 Mark Vanderloo Jr.'s svelte frame brings to life the effortless sophistication of Massimo Dutti's spring offerings, weaving a tale of carefree elegance through an array of linen shirts, white jeans, pleated trousers, classic polo shirts, versatile tees, and relaxed linen ensembles. The collection's palette of understated neutrals exudes an air of timeless refinement, lending itself to a wardrobe that transcends fleeting trends.
Complementing the sartorial symphony are carefully curated footwear and accessories—leather sneakers and polished oxfords juxtaposed with refined bags—each piece harmonizing with the selection's melody of simplicity and elegance. With "Play on Words," Massimo Dutti showcases menswear that encapsulates the essence of stylish ease.