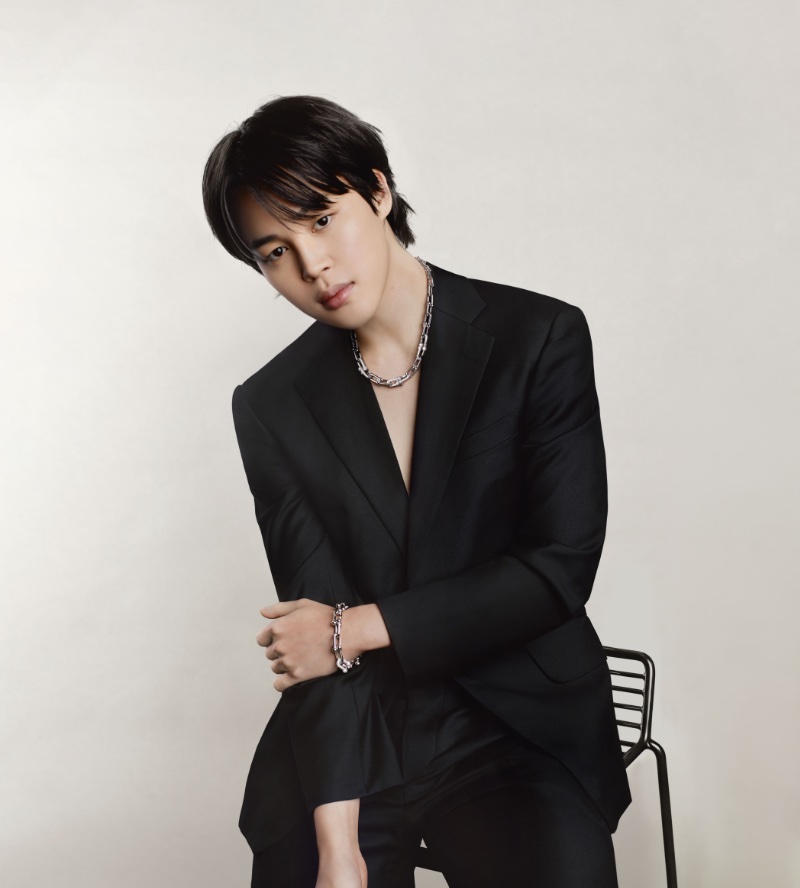 Recently gracing the pages of Vogue Korea with a captivating trio of covers, Jimin donned exquisite pieces from Tiffany & Co. Now, the BTS member and charismatic house ambassador illuminates a new campaign, "This is Tiffany," embodying the spirit of individuality and embracing the core values of joy and optimism.
The campaign showcases Jimin, resplendent in Tiffany T and Tiffany HardWear jewelry, underscoring the notion that the essence of Tiffany & Co. jewelry lies in the unique way one chooses to wear it.
Alexandre Arnauld, Executive Vice President of Product and Communication at Tiffany & Co., emphasizes that while they are the jewelry creators, their esteemed ambassadors like Jimin breathe life into the collections by making each piece truly their own.
Jimin for Tiffany & Co. 'This is Tiffany' Campaign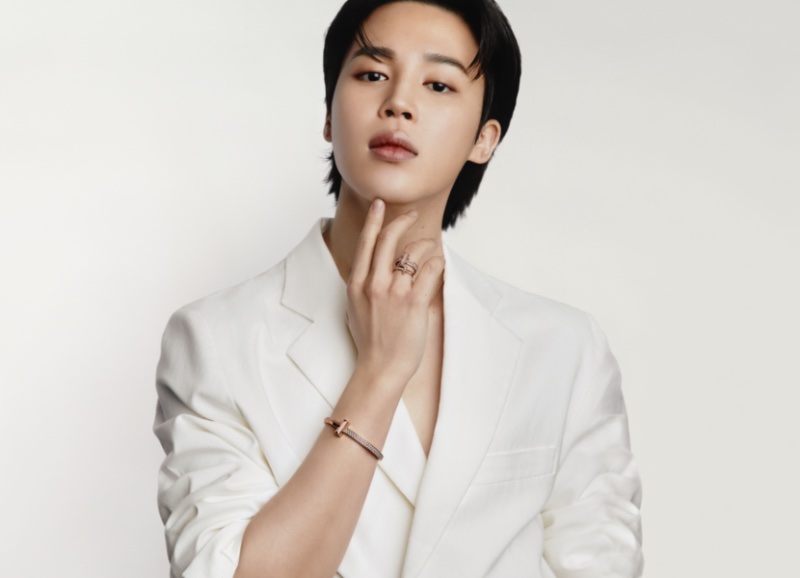 In an elegant interplay of modernity and strength, the Tiffany T collection derives its creative force from its iconic logo, displaying a purity of form and graphic composition. Jimin is the epitome of sophisticated grace in white, adorned with Tiffany T T1 rings and a T1 hinged bangle.
Simultaneously, the Tiffany HardWear collection, initially unveiled in 2017, is one of the brand's most prominent and cherished lines. Drawing from the architecture and dynamic energy of New York City—Tiffany & Co.'s historic birthplace—the collection artfully incorporates gauge links, expertly manipulating tension, proportion, and balance.
With his signature flair, Jimin captivates in the range's graduated link necklace and bracelet, designed in white gold and adorned with pavé diamonds. In this stirring campaign, Jimin embodies the quintessence of Tiffany & Co., reaffirming the timeless allure of individuality, joy, and optimism as he brings his inimitable style to the storied brand's radiant collections.