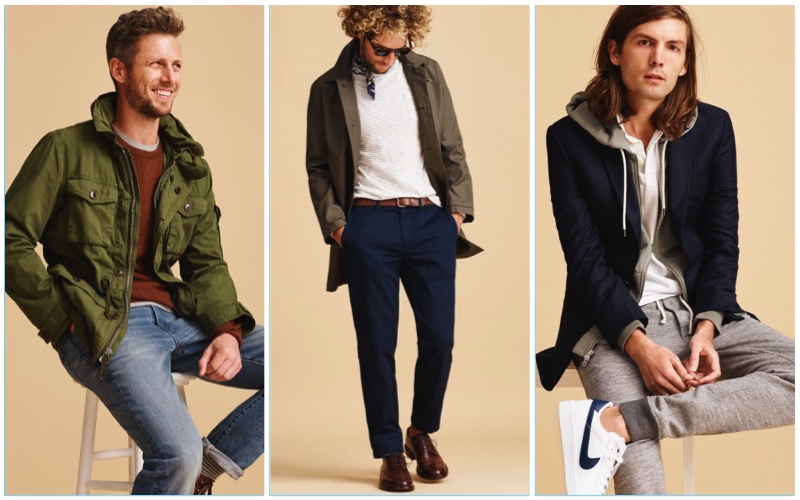 When it comes to essential men's style, J.Crew doesn't miss a mark. Taking a look at transitional style, the brand hones in on wardrobe staples. Providing an easily imitable style guide, J.Crew invites several of its friends to front the outing.
Related: Head Into the New Year with J.Crew's Timeless Styles
Coming from a variety of backgrounds, Pedro Gomez, David Neff, Blair Van Nort, and Lee Meirowitz are front and center for the inspiring occasion.
The smart edit features a host of must-haves, which range from the field mechanic jacket and stretch chinos to J.Crew's Made-in-LA sweatshirt. Explore J.Crew's style guide below and pick up the pieces on JCrew.com.
Men's Style Edit: J.Crew Wardrobe Essentials