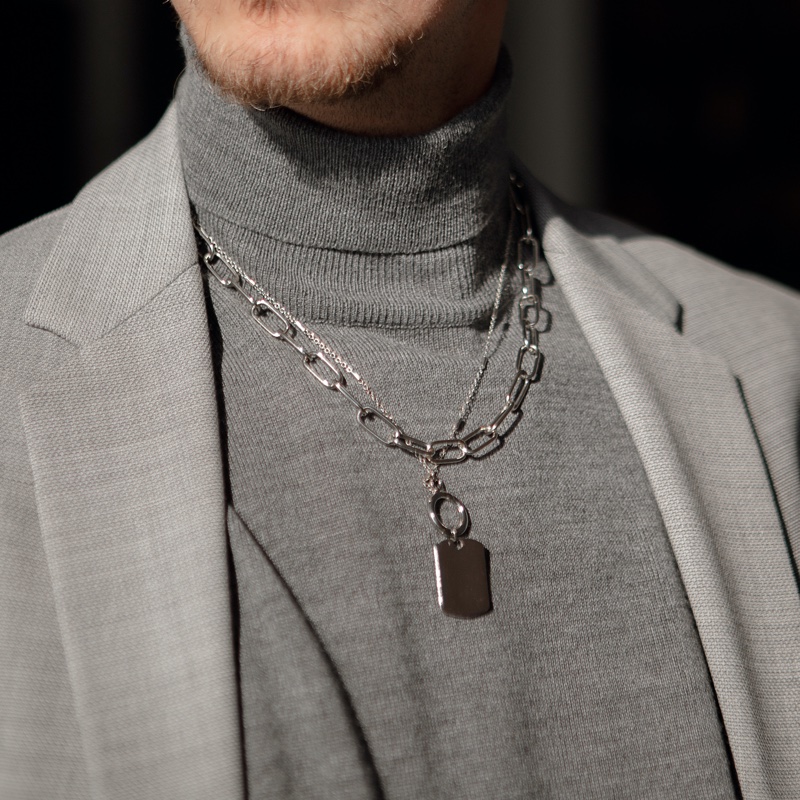 Everyone knows that a man wearing jewelry is a man who cares about his image. That is, if it is styled well. Whether you already wear jewelry or are new to it, there are a few things you may want to know about styling your jewelry. Read on for tips on styling your silver jewelry this summer.
The First Step is Quality
The first step you should take before searching for silver jewelry is to find a company that sells high-quality jewelry that won't break the bank. People can tell when jewelry is poorly made and there isn't much style to be had with green fingers, wrists, or necks. So, be sure to find a place you can trust before purchasing.

Chains
The first item on the list is the silver chain. A chain is a classic for jewelry wearers, young and old. There are plenty of ways to style chains, including types of chains and what you can wear them with. So, let's dive right in.
Just the Chain
The first and easiest thing to do with chains is to wear a simple chain. This could be a Cornell, Cuban, wheat, or rope chain. The simplicity of these styles pairs well with graphic tees, crew neck sweaters, plain t-shirts, an open button-up with a wife beater underneath, or even shirtless on vacation. It's a classic style for a classic look.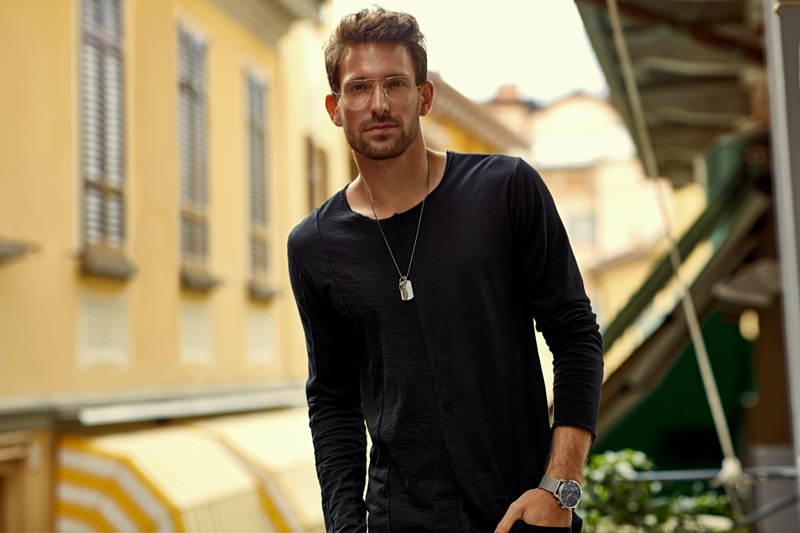 A Centerpiece
This style of chain is a little fancier. Chains often come with centerpieces like a pendant, rose, or cross. This style isn't for everyone, but if you like to be a bit more flashy with how you dress, this is an excellent accent for you.
The Combo
Lastly, you can combine the two styles of chains for a complex mix specific to you. Say you have a plain Cuban chain and a rope chain with a cross. Wearing these two together with a t-shirt or crew neck sweater will make the whole outfit more interesting.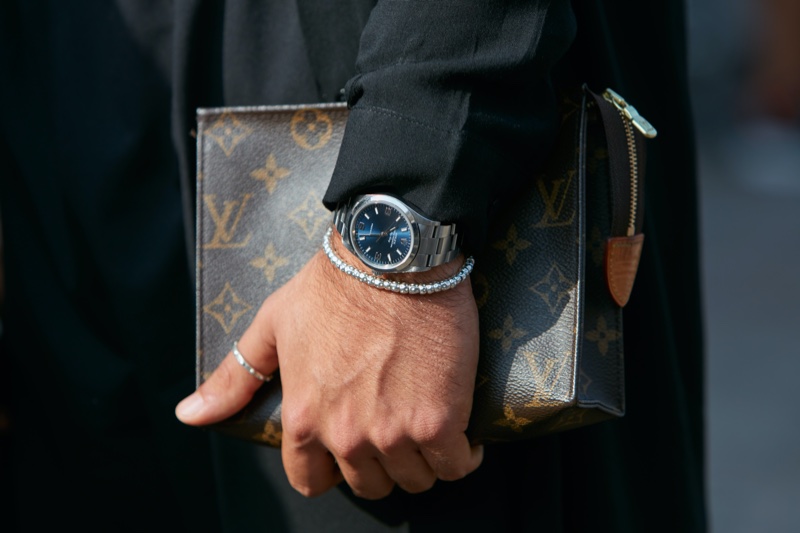 Bracelets
Next up are bracelets. A lot of men don't often think to wear bracelets, but in actuality, they are often the missing piece to the puzzle. This is the perfect way to do it if you are going on a date and want to dress up in a casual outfit.
Tennis
The first type of bracelet you may want is the classic tennis bracelet. These bracelets are often flashy and pair nicely with a nice button-up shirt, slacks, or expensive streetwear. If you like diamonds and jewels, this is the one for you.
Cuban
Just like the Cuban chain necklace, the Cuban chain bracelet is a staple for men who wear bracelets. It's simple, it's classic, and it can go with anything. Whether you are headed to the grocery store in jeans and a t-shirt or going on a date in a blazer, this will help bring the fit together.
Rope
Maybe the Cuban bracelet is still a bit over the top for you. That's okay; it's not for everyone. Some people like to fly more under the radar with more minimal jewelry that shows elegance and simplicity. If this is you, the rope bracelet is a perfect choice.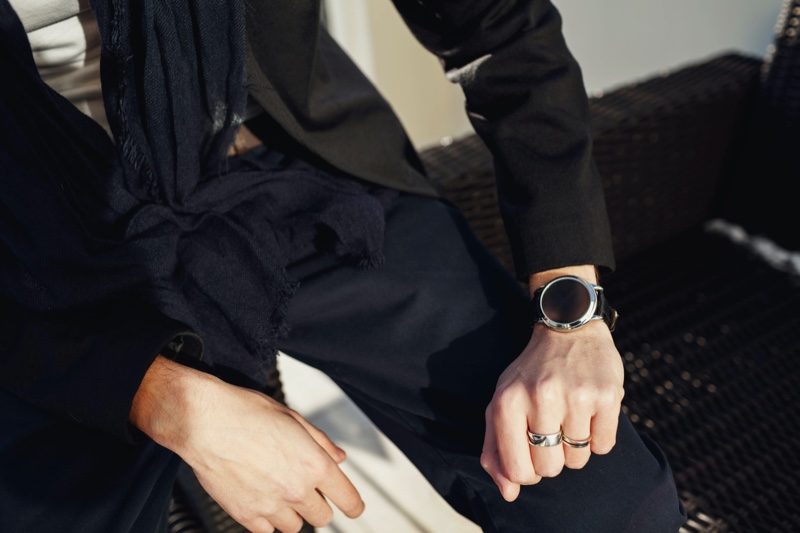 Rings
Let's not forget about one of the most crucial pieces of jewelry you could wear: rings. Rings are a staple for jewelry enthusiasts and often show class, individuality, and intentionality. Here are a few styles that might be an excellent fit for you this summer.
Plain Band
A plain silver band is a style of ring that is elegant and great for any occasion. You could be just hanging out with friends or going on a first date. A simple band like this is the perfect choice to exhibit style and dignity.
Statement Band
If you like the idea of a band ring but want it to be a little more expressive, a statement band should be just what you need. These come in many shapes and sizes, so find one that you like and never go a day without it.
Large Statement Ring
Maybe you are someone who likes to be flashy. When you dress up for nice occasions, you go all out. This is an excellent quality to have, and a large statement ring is perfect to go along with it. These types of rings stand out on your finger so that you can expect compliments. All you have to do is find one that you like.
Mix and Match
So, now that you have a better idea of the kind of silver chains, bracelets, and rings you want, it's time to get them and start wearing them with each other. This is where the fun begins. Based on the event you are going to, pick out which pieces you should wear.
For example, if you are going on a date or to a special event, go all out. Wear a chain, bracelet, and ring, showing people you are a man who thinks about what he wears. On the other hand, if you are just going out with friends to a bar or a party, maybe just choose a chain and a ring. Ultimately, it's up to how you feel and the type of activities you are doing.
The Takeaway
Jewelry can be a great accent to any outfit as long as you pay attention to the overall style and purpose of the fit. Matching silver chains, bracelets, and rings to your personality is one of the best ways to really upgrade your jewelry game this summer. So, get the jewelry you like, mix and match them for different occasions, and enjoy looking good everywhere you go.