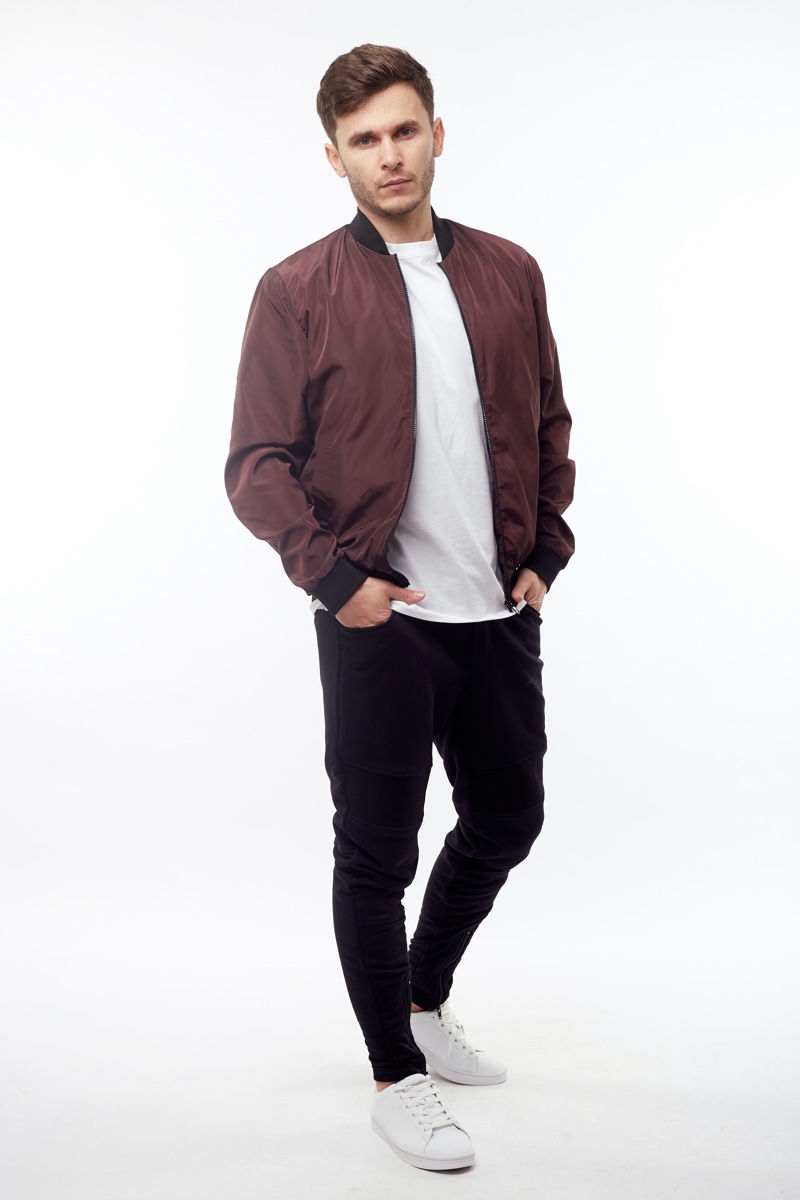 A bomber jacket is one of the most versatile pieces of outerwear a man can own; you can dress it up or down depending on the occasion. This stylish jacket not only keeps you warm in the winter but also makes you look smart and effortlessly cool. If you're ever stumped on what to wear, a bomber jacket may be the simplest solution.
Bomber jackets come in various styles, designs, and materials. This leather jacket for men is also available in other fabrics and materials. This article serves as a primer for those who are just learning what a bomber jacket is and how to wear it.
What is a Bomber Jacket?
Bomber jackets, also known as aviator or flight jackets, have a long history that dates back to World War I and continues through Hollywood and street-style fashion. The garment that pilots and fighter pilots once wore during the war quickly transformed and found a place in Hollywood films.
This is a gender-neutral fashion item made primarily of leather. Suede, wool, polyester, nylon, and a variety of other fabrics and materials are available. The most common characteristics are ribbed cufflinks with an open hem and a zipper front with a well-defined neckline. Bomber jackets are available in a variety of styles and colors and fit at a reasonable price.
Should I Buy A Red Bomber Jacket?
Red bomber jackets are a trendy outerwear item that makes a strong fashion statement. The color is quite striking and makes for interesting outfits. This essential piece can be used to complete a fashionable outfit.
The key to ensuring this is to pair it with basic and neutral colors. Stick to classic tones and subdued colors that don't compete with the boldness of red. Pair the red bomber jacket with dark blue jeans and white sneakers to make it stand out. Simply understanding how color coordination works will assist you in making this garment a standout.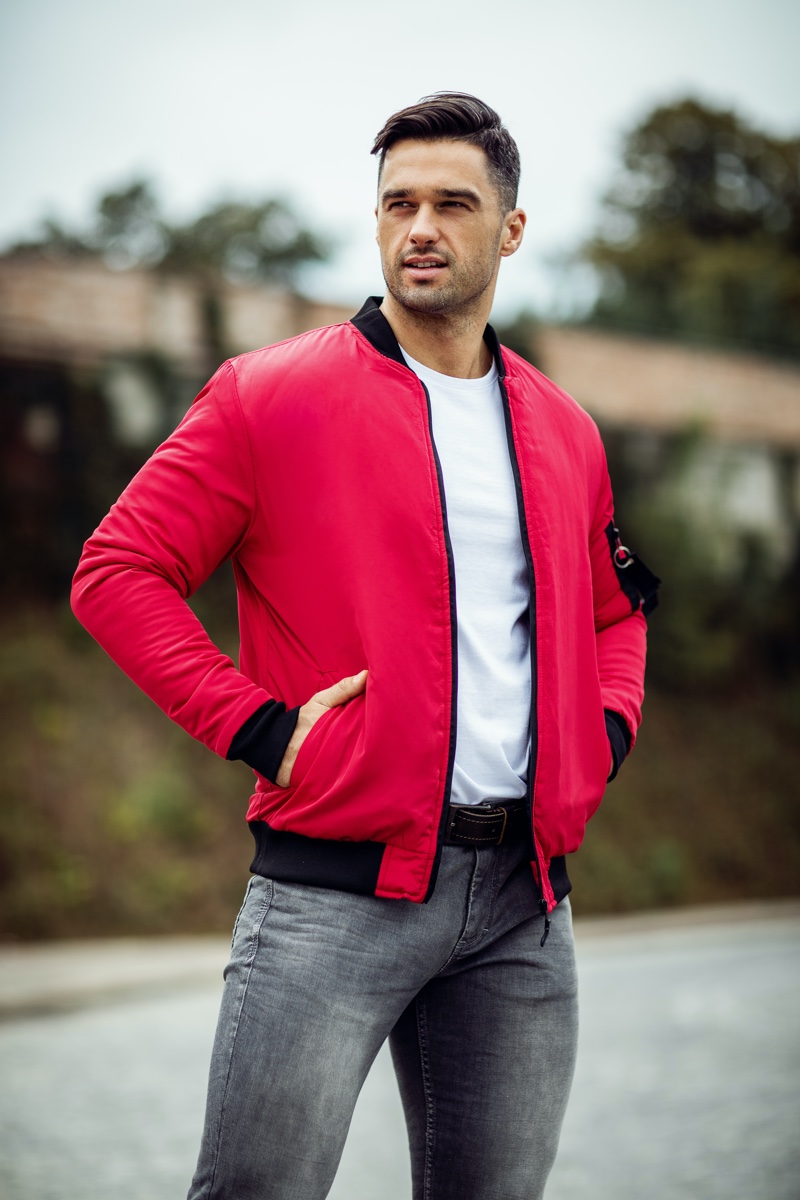 How to Wear A Red Bomber Jacket?
Men frequently struggle to put together a creative and stylish outfit with a red bomber jacket. But there's no need to be perplexed because this article can serve as a guidepost for you. Take a look at the outfit ideas presented below for inspiration.
Red Bomber Jacket with a Blue Tee & Matching Jeans
Make a statement that is both loud and bold, as well as subtle and classy. Wear contrasting colors that are eye-catching and electric to accomplish this. Combine this cosmopolitan bomber jacket for men with a royal blue tee and matching jeans. It is entirely up to you whether or not you want a printed tee. Finish off the look with a pair of black ankle boots and sunglasses.
Red Bomber Jacket with a Front-Buttoned Leather Mini Skirt
One can dress up a red bomber jacket for women by wearing it with a black leather front-buttoned mini skirt. Wear a simple white top to add nuance and sophistication to your look. For a more glamorous look, pair this absolutely stunning ensemble with knee-high black boots. Wear this outfit with white sneakers to keep it casual and youthful.
Oversized Bomber Jacket with a Crop Top & Leather Pants
If you don't want to wear mini skirts, you can wear leather pants instead, preferably bootcut ones, because they're incredibly trendy right now. Put on a gleaming oversized bomber jacket, a white crop top, and black leather pants. White leather may also look good. This look is appealing and flattering on all body types and sizes. Matching stilettos are a must-have.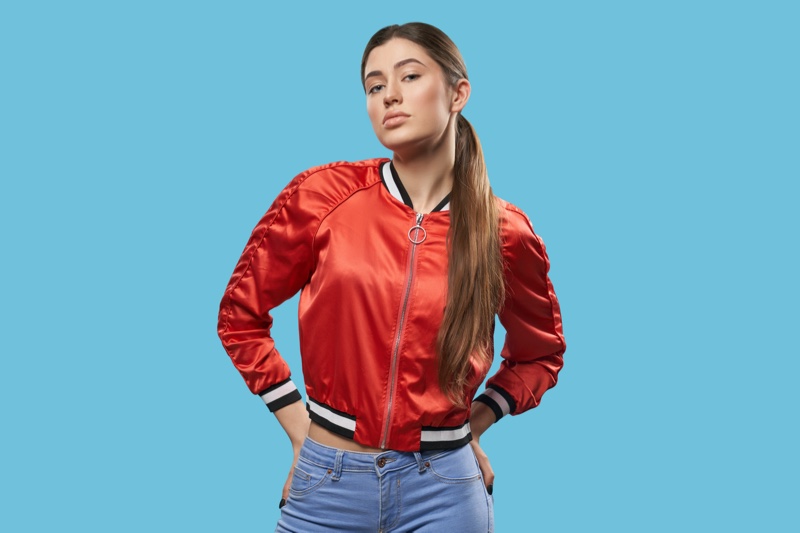 Red Bomber Jacket with Knee Length Shorts
Women can pull off this look by wearing ripped knee-length denim shorts, a black crop top, and a classic red leather bomber jacket. It's ideal if you're wearing an oversized jacket. You can also choose cuffed denim jeans. This look would be elevated with black knee-high boots.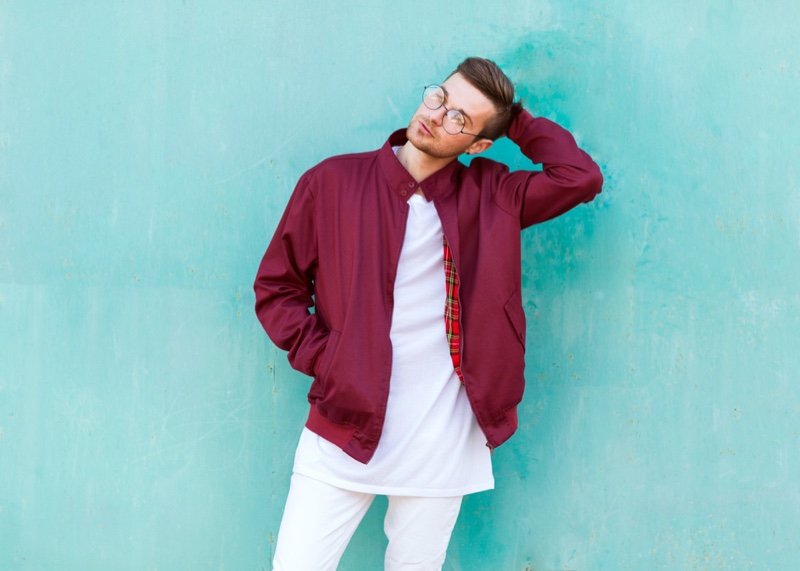 Quick Round-Up
We sincerely hope these pointers helped you figure out how to wear a red bomber jacket. Here's a quick summary of all the advice we provided above.
With a red bomber jacket, pair subtle or matching shades.
Men can create a casual, laid-back look by wearing a bright red bomber jacket with chinos and khaki pants.
Collared shirts should be kept for a business casual look, whereas polo shirts and tees can be kept for more casual outings.
The red leather bomber jacket should be the focal point of your ensemble, acting as a tie that ties everything together.
Brown, blue, white, and black are all great colors to wear with a red bomber jacket.
In Conclusion
As a result, it can be concluded that red bomber jackets are a wardrobe staple that can be used to create a plethora of stylish outfits for everyday wear and casual business settings.