L'Officiel Baltics revealed a stunning showcase of modern male beauty with their new story, "The Myth of Men." After a luxurious yacht excursion for Dolce & Gabbana Casa, model Pau Ramis takes the spotlight for the editorial. Grooming artist Martin Ruffolo gives Pau glamorous photo-perfect looks that highlight bold beauty options available to today's daring men.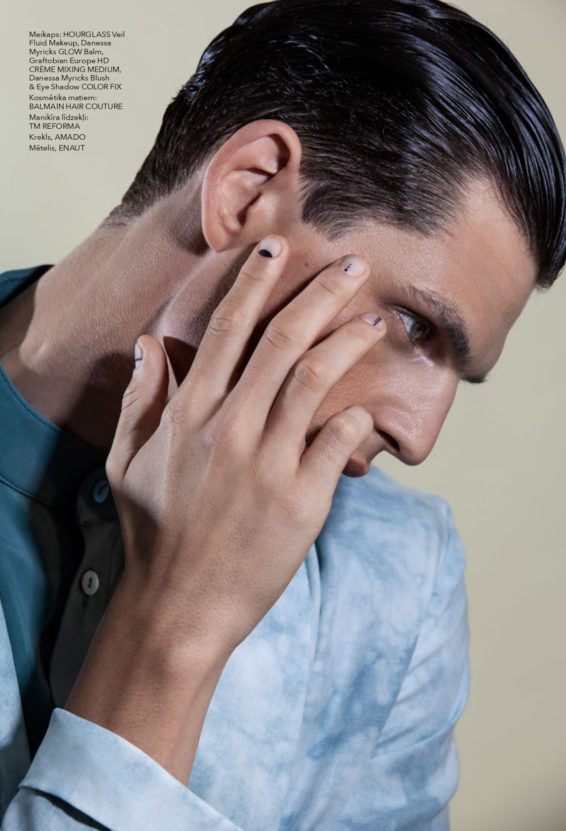 Sebastià Vivó captures stunning photos of Pau as he effortlessly strikes the perfect poses. Vivó's lighting enhances Pau's striking features, with his slicked-back hair alternating between a side and center part for maximum effect. Anastasiya Pureseva adds to the overall look by giving Pau an understated manicure that complements his style.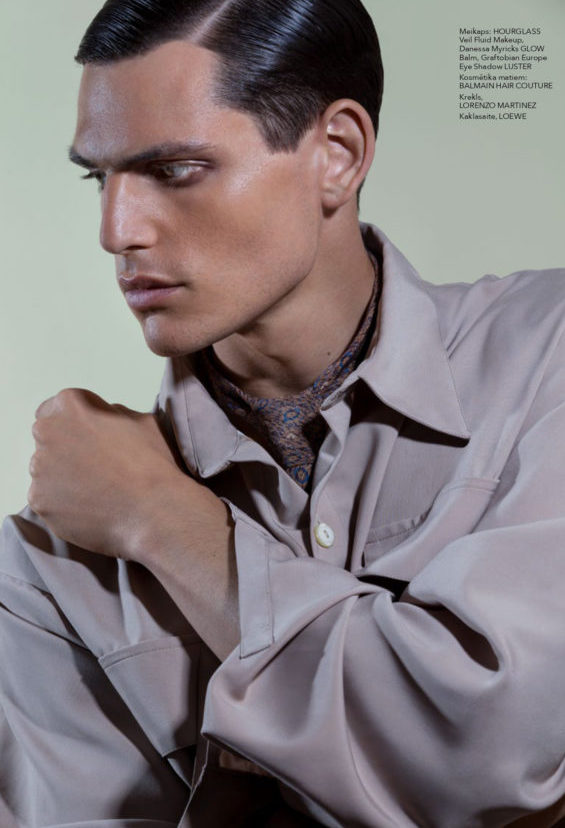 Pau's beauty looks are a captivating show of blush, purple mascara, and a bold blue brow—but his wardrobe is no less impressive. Olya Voleva has styled the model in dark and muted tones from Gucci, Giorgio Armani, and more for a truly unique aesthetic.