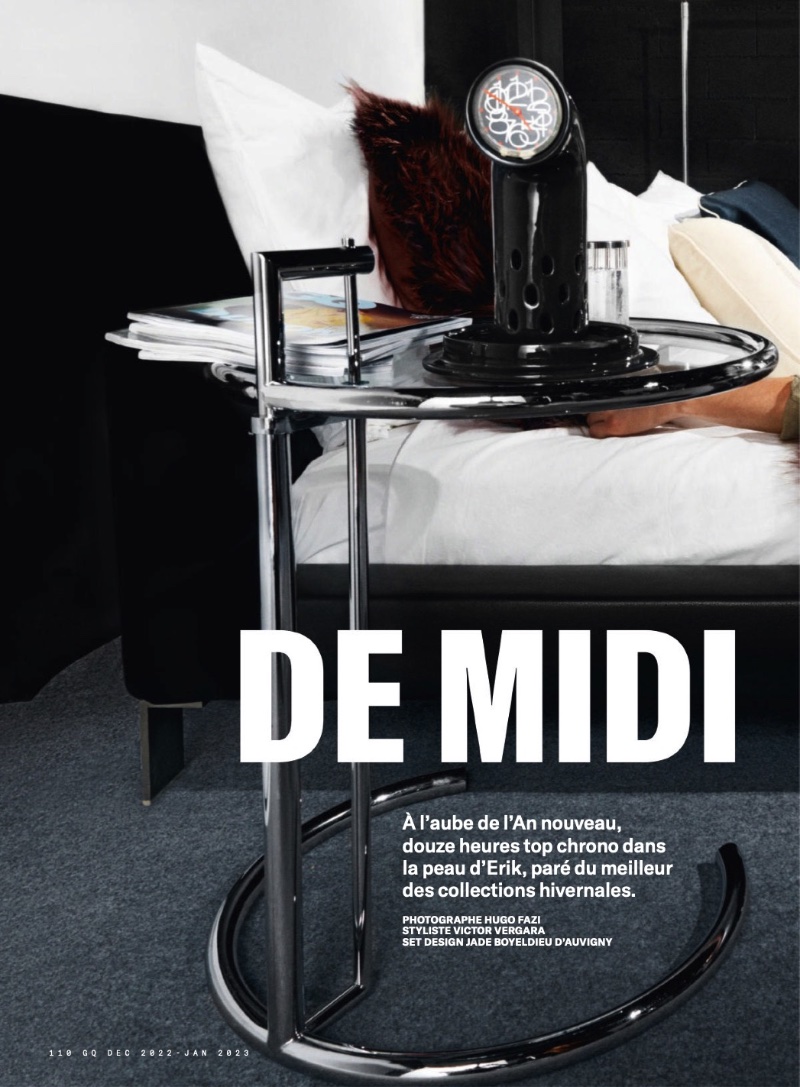 As Erik van Gils primps and preens for an upcoming social affair, the Dutch fashion model takes center stage in GQ France's December 2022-January 2023 issue. Following a quick jaunt to Harrods, he finds himself standing before Hugo Fazi. The fashion photographer snaps the top model for a feature titled "De Midi À Minuit," or, quite literally, "Noon to Midnight."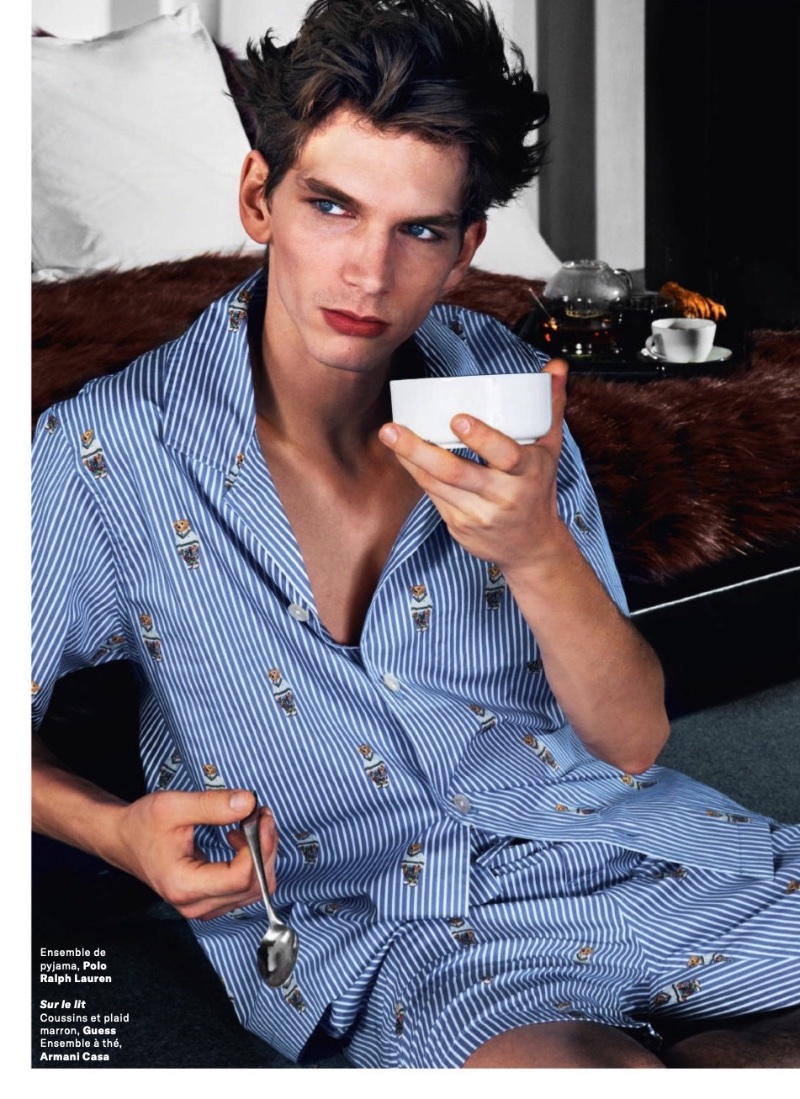 Fazi's luxe style is on full display in this fashionable shoot's vibrant and contrasting hues. Erik rises from blissful sleep to slip into his POLO Ralph Lauren pajamas before being dressed by stylist Victor Vergara for the day ahead with coveted designer pieces from brands such as Loewe, Gucci, Prada, and Fendi.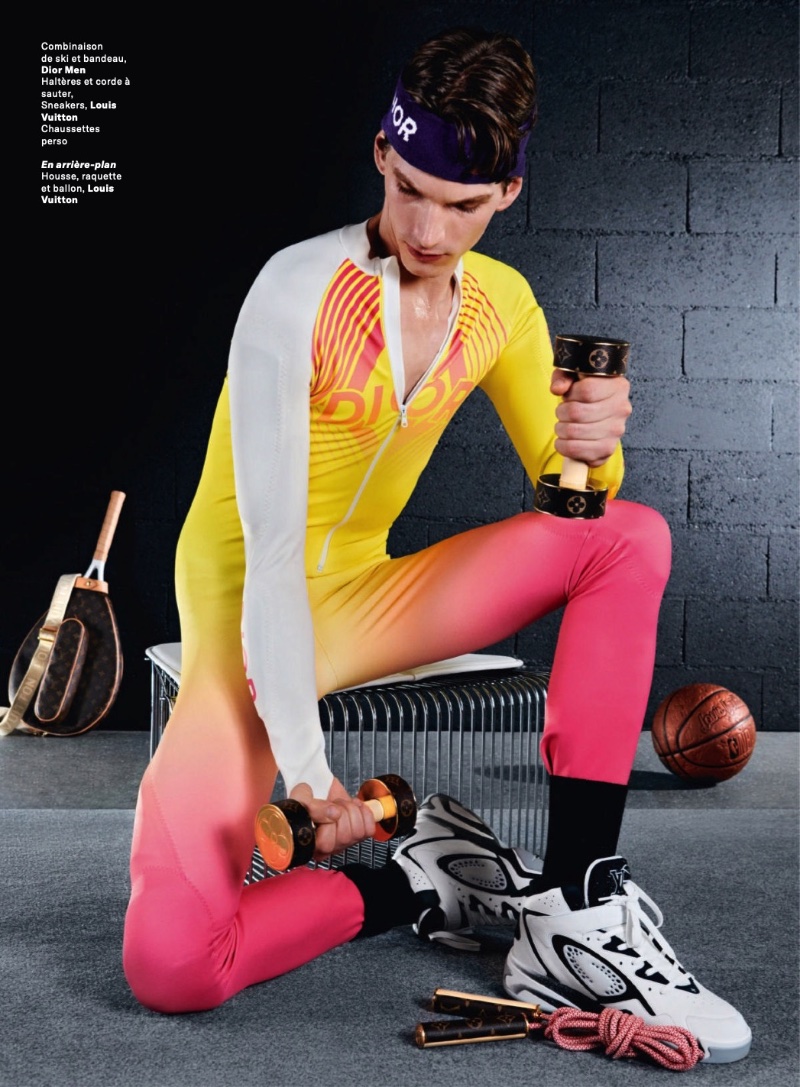 Bastien Zorzetto expertly styles Erik's hair, creating a tousled style before transforming it into something more polished for an elegant evening out with a side part. The blue-eyed model is handsomely groomed by makeup artist Eloïse Bourges and enjoys his night surrounded by fellow models Elliot Duclot, Lucas Stene, Bakary Keita, Théo Senesane, and Junior.