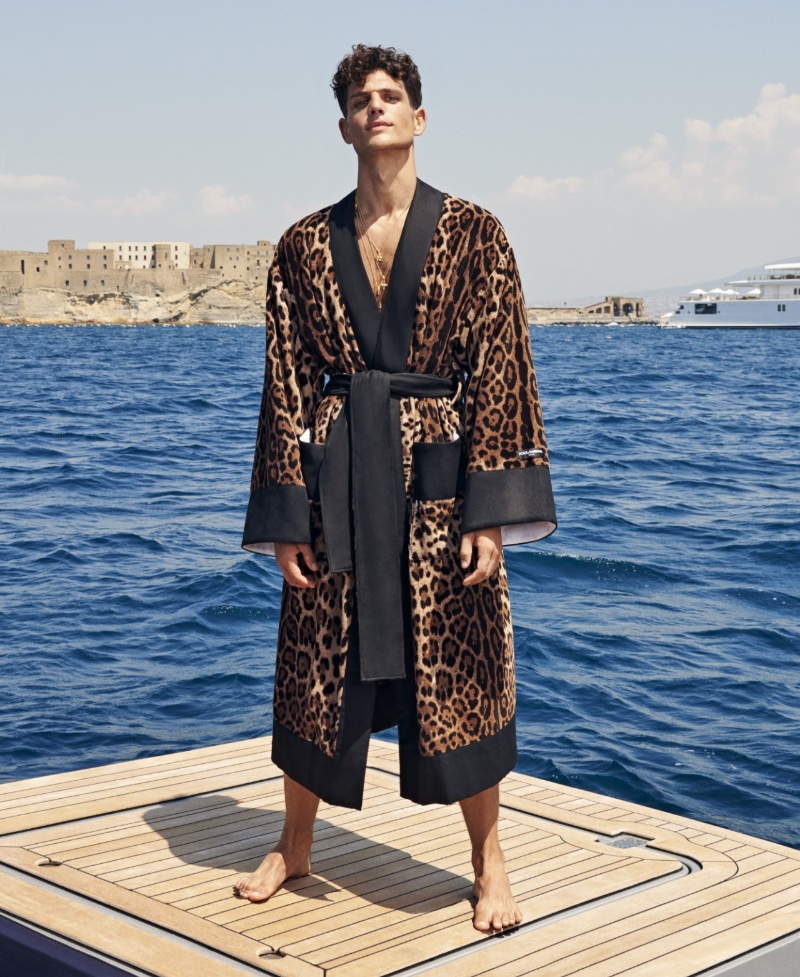 The new Casa campaign from Dolce & Gabbana brings moments of luxurious living to its audience. The Italian fashion house's Bathroom collection, which features items such as bathrobes, towels, and slippers, aims to combine elegance with coziness for its customers.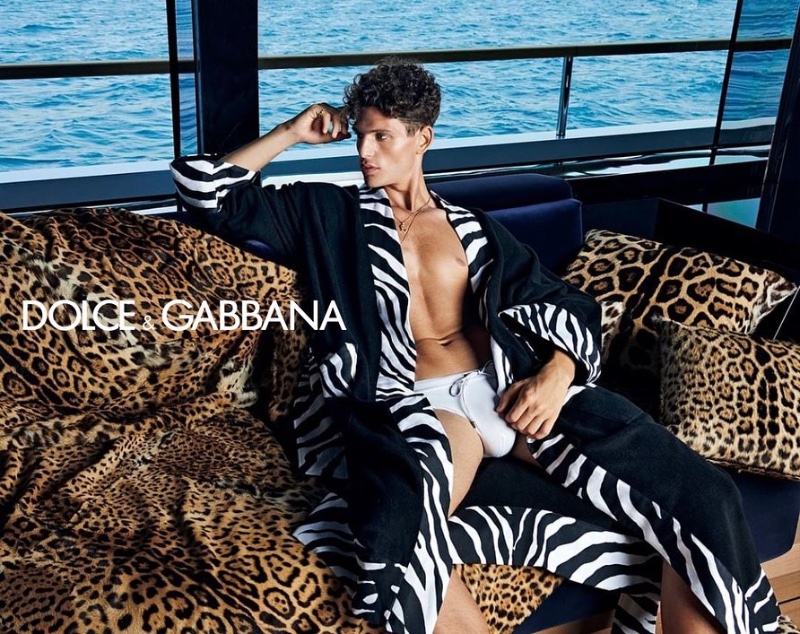 Dolce & Gabbana Casa Campaign
Dolce & Gabbana has chosen models Pau Ramis and Carolin Santos to be the faces of its Casa line for the current season. The advertising for Dolce & Gabbana highlights the sense of ease by juxtaposing its more polished designs with recognizable motifs. The luxurious collection of cotton terry cloth bathrobes, towels, and slippers Dolce & Gabbana has created for the bathroom is redefining what it means to have a spa-like experience at home.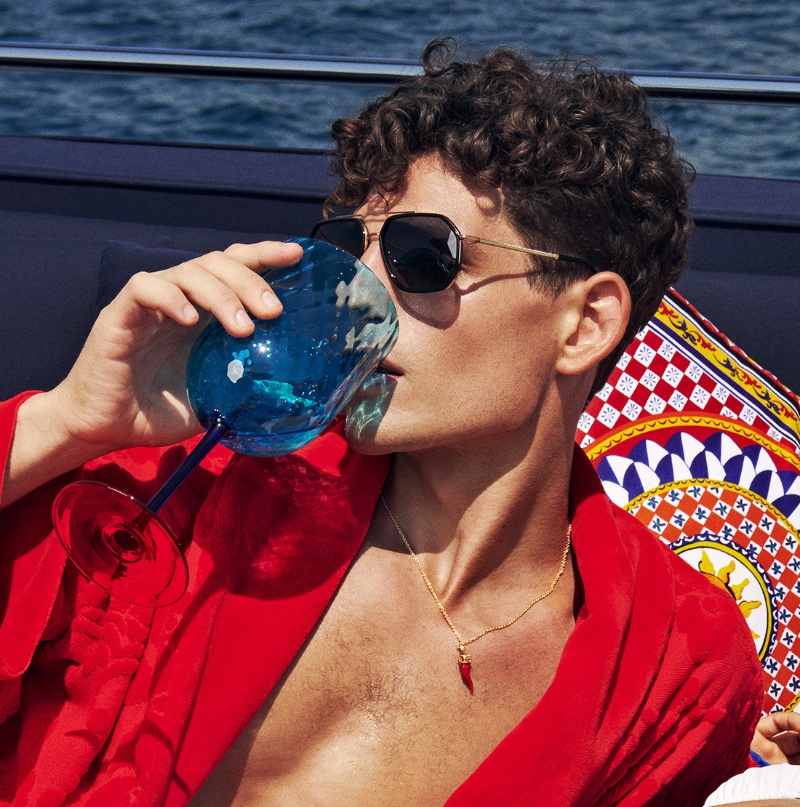 Pau Ramis poses for photographs taken by Branislav Simoncik as part of the Dolce & Gabbana Casa advertising campaign. Pau inspires in opulent bathrobes decorated with Dolce & Gabbana's distinctive prints as he embarks on a day trip aboard a luxurious yacht.