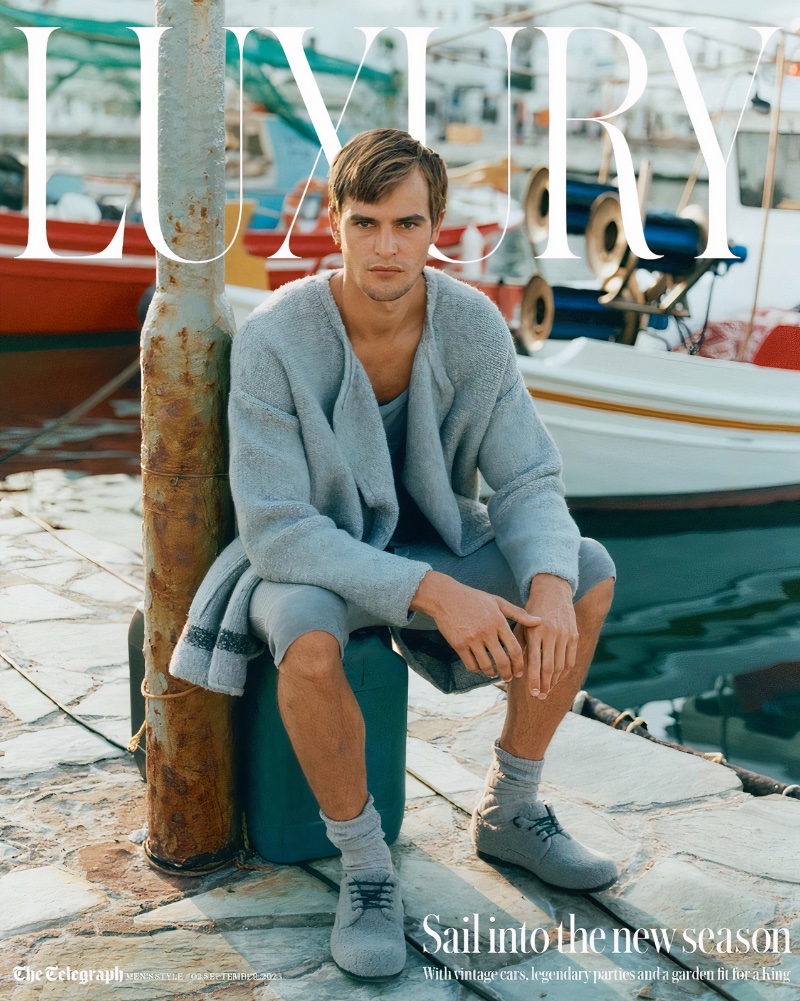 After a dark and menacing plunge into an American Psycho narrative for VMAN, Parker van Noord shifts gears, gracing the cover of Telegraph Luxury. This Dutch fashion icon finds himself in Mykonos, captured by the lens of James Harvey-Kelly.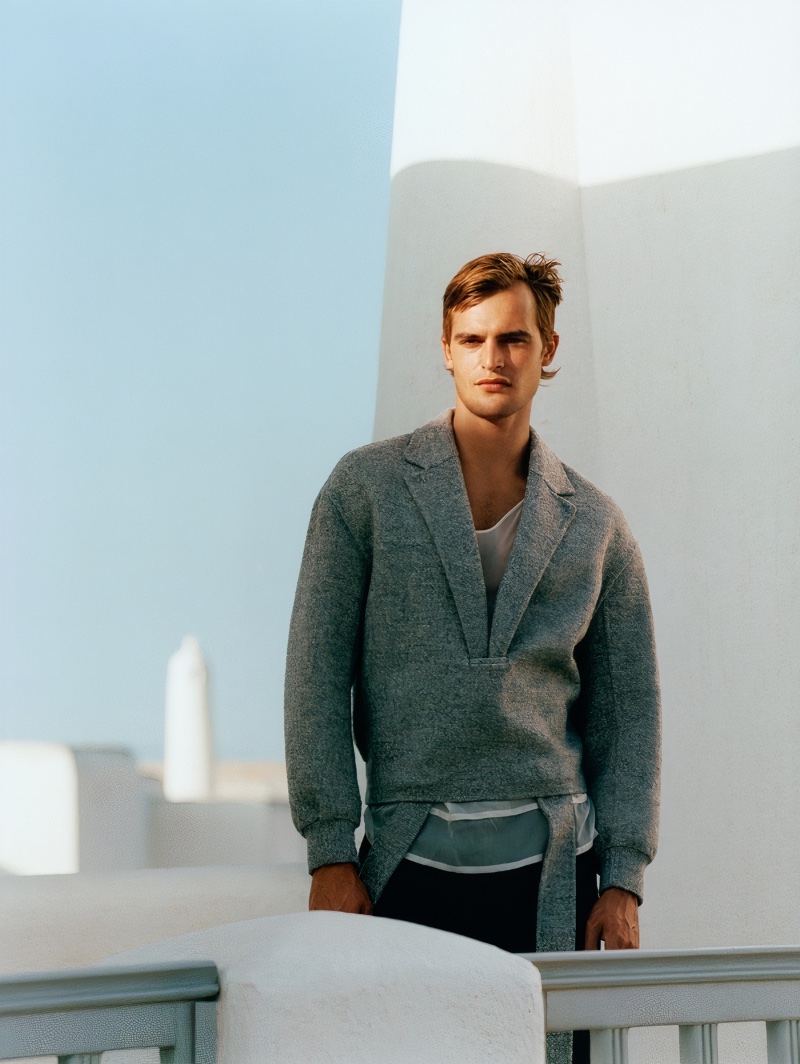 Sailing into the season, the chic backdrop of Soho House Mykonos lends its charms to a fashion tale framed by natural light and the captivating Greek landscape. Harvey-Kelly's photographic choices breathe life into a tranquil escape, announcing the beginning of a new season like the first beams of the morning sun.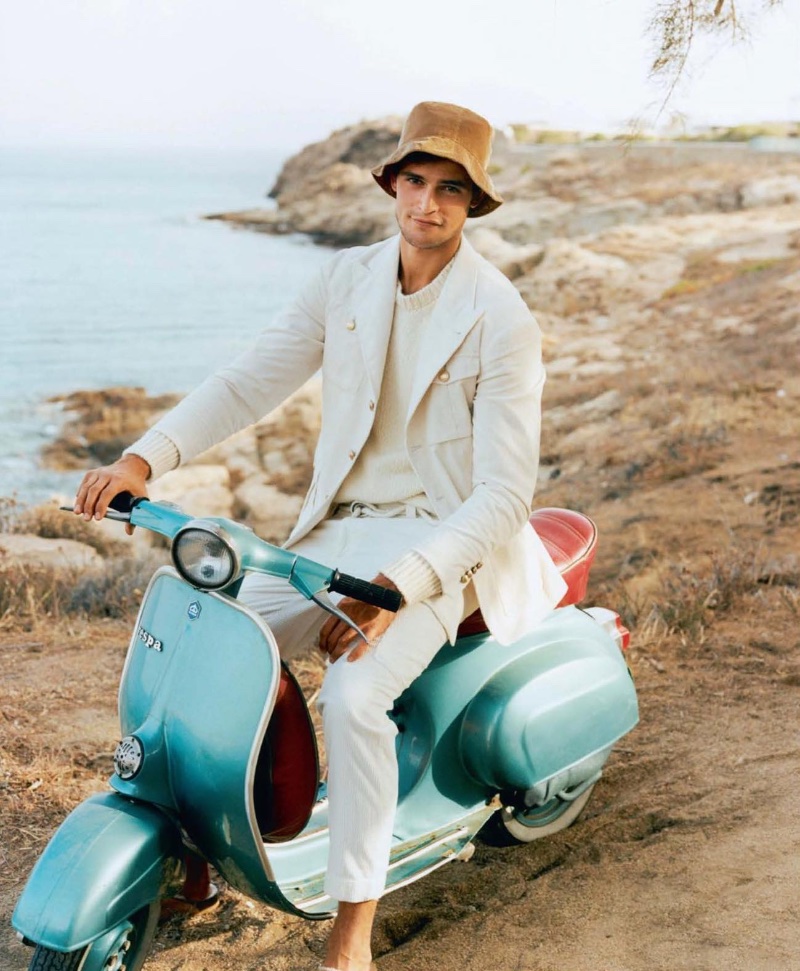 Stylist Dan May, the sartorial mind behind the wardrobe, harmonizes Parker's look with the natural allure of Mykonos. May orchestrates a textile stay, each outfit a voyage through natural aesthetics and tactile sensations.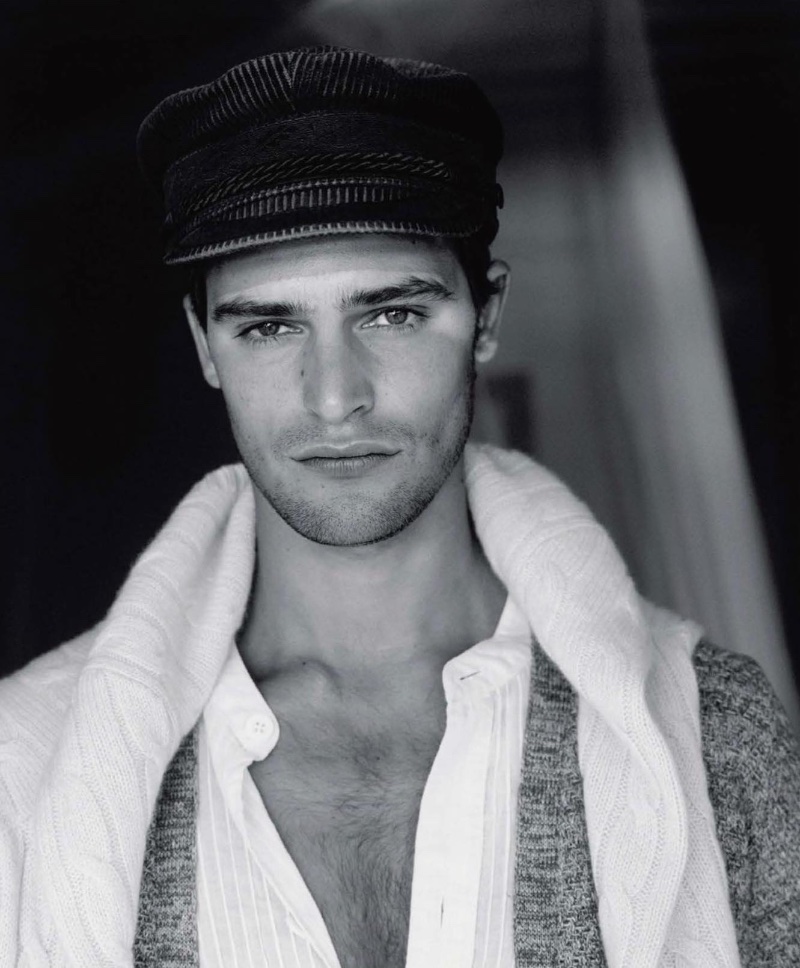 Designer names are no strangers to this visual narrative—Dolce & Gabbana headlines the magazine's monochromatic cover. At the same time, the likes of Giorgio Armani, Berluti, and Zegna join the ensemble, each contributing to the alchemy of style and setting.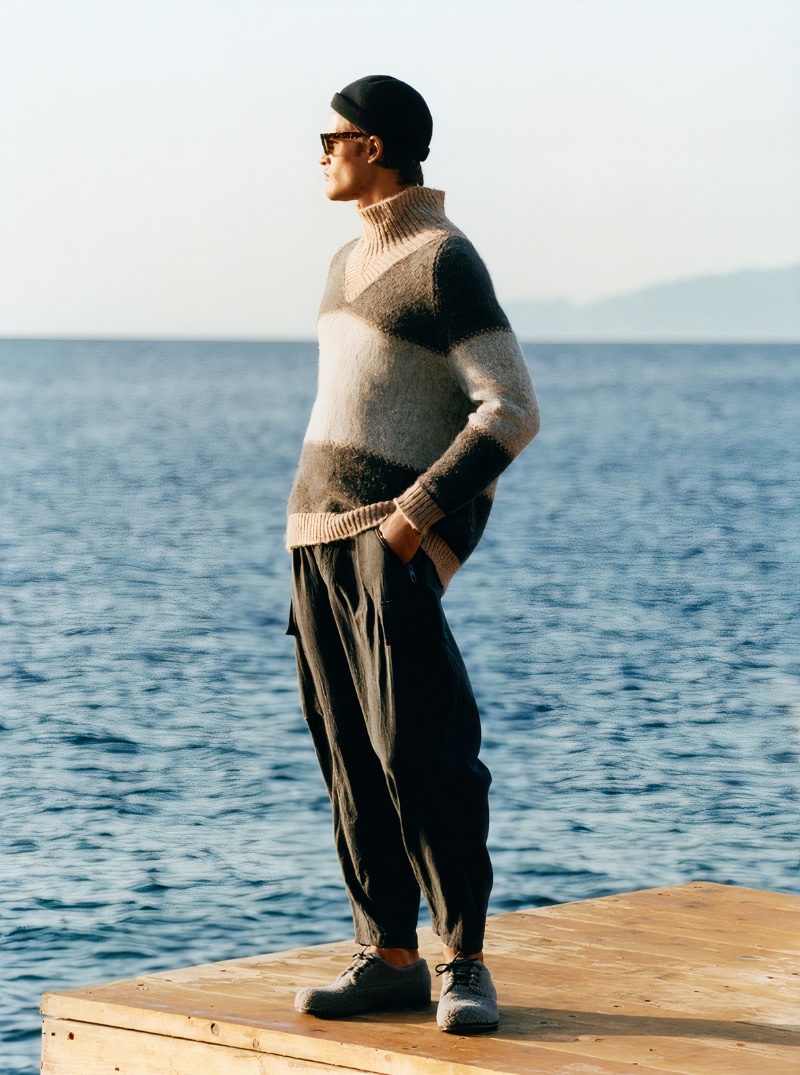 At the crossroads of fashion and escapism, Parker van Noord's Telegraph Luxury story becomes a chronicle of a man wholly aligned with his environment—a natural citizen of the world, enveloped by the effortless luxury that defines both the season and the magazine.