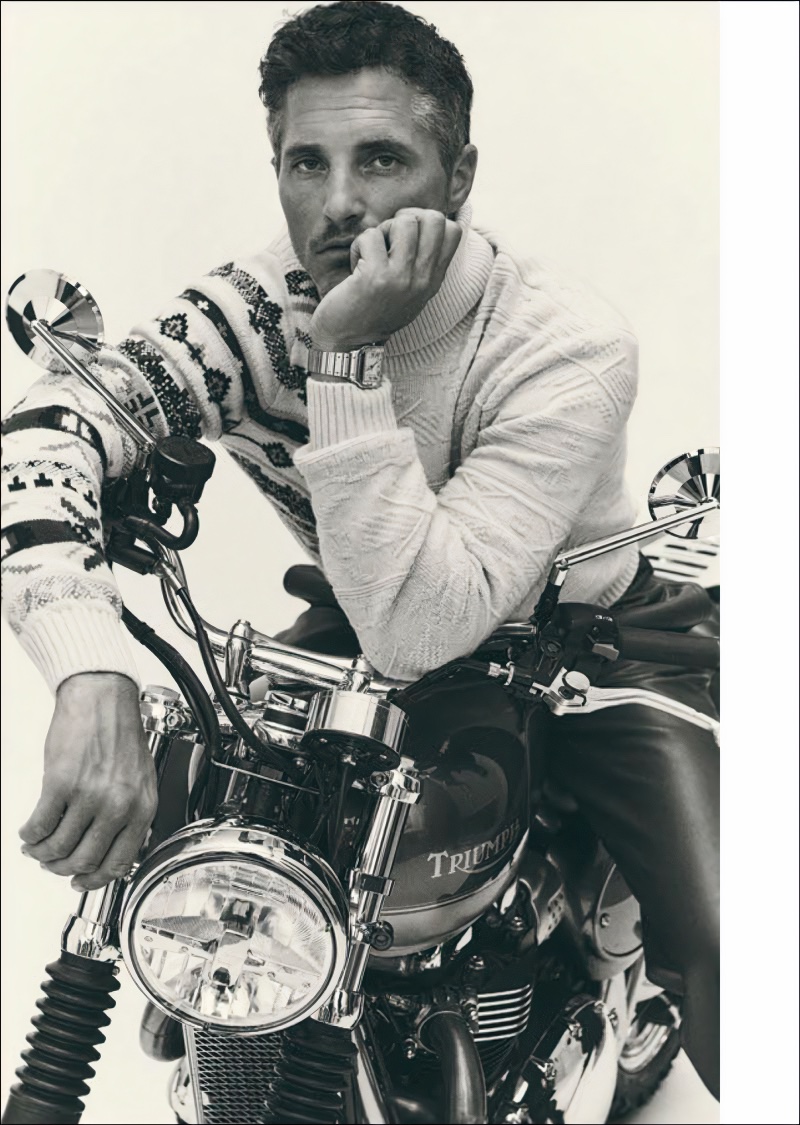 In the latest edition of Monsieur Magazine Germany, Ollie Edwards accelerates into the fashion forefront with a compelling sepia-toned editorial aptly titled "Vollgas!" or "Full Throttle!" Captured by Adriano Russo, the spread pays homage to the unbridled spirit of moto-inspired fashion, seamlessly transitioning from the vibrant hues of fall to the more subdued tones of winter.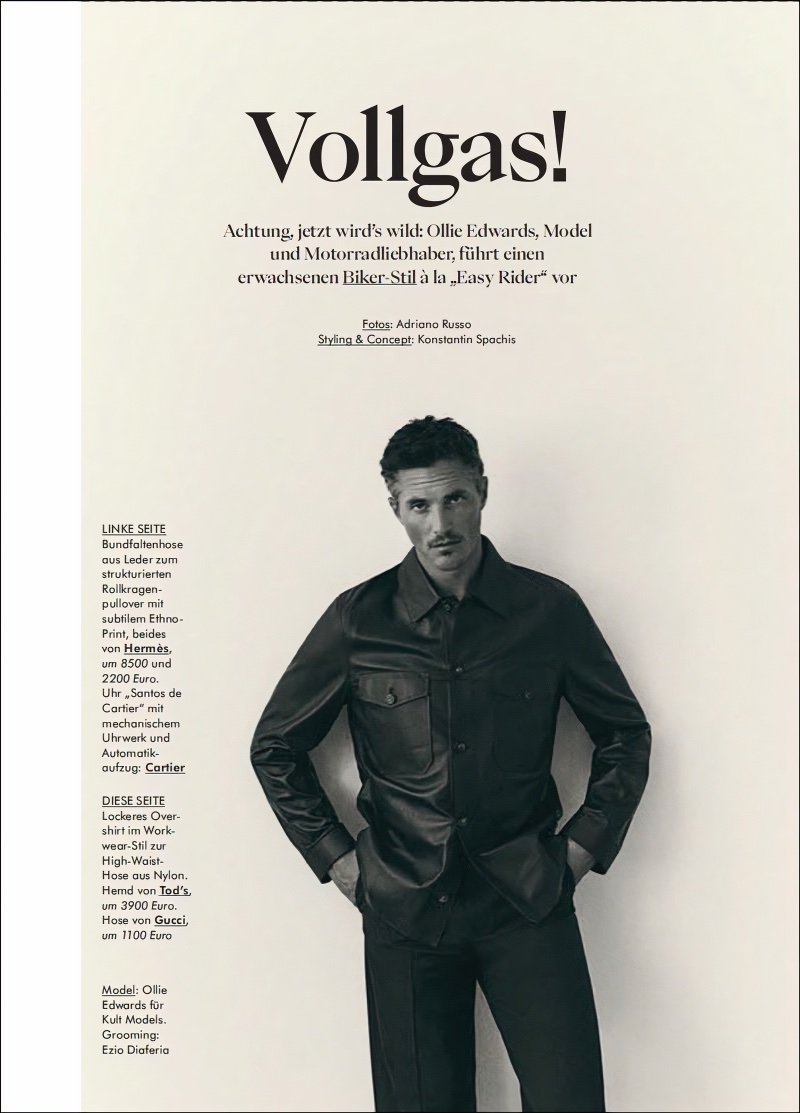 Ollie Edwards dons a meticulously curated designer wardrobe by Konstantin Spachis. The talented stylist demonstrates his sartorial acumen by blending the ruggedness of leather with the refined sophistication of tailoring.
This juxtaposition is evident as Ollie showcases an array of leather jackets, from the classic bomber to the more contemporary shirt jacket, all paired with crisply tailored trousers that reflect a stylish duality.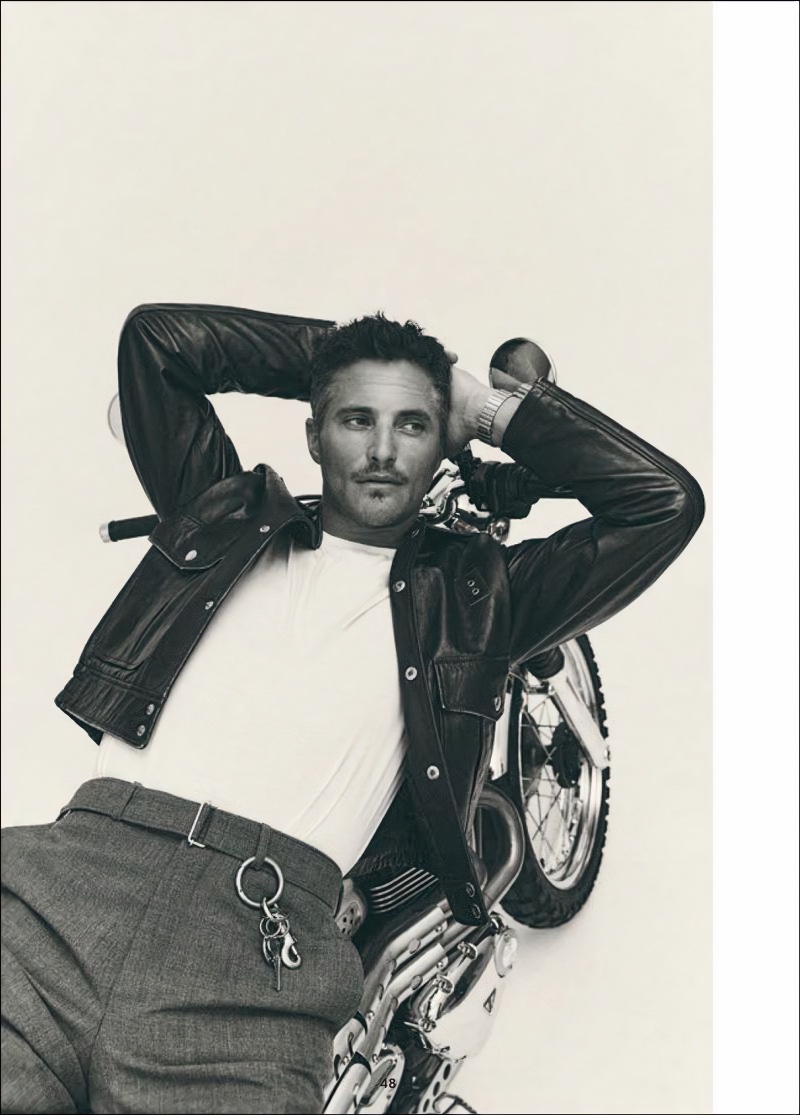 The featured brands are reflective of the caliber of the fashion on display. Hermès brings its timeless elegance to the table, while Gucci injects its signature blend of modern luxury. Tod's contributes with its renowned craftsmanship, and Dsquared2 adds a touch of edgy flair to the ensemble.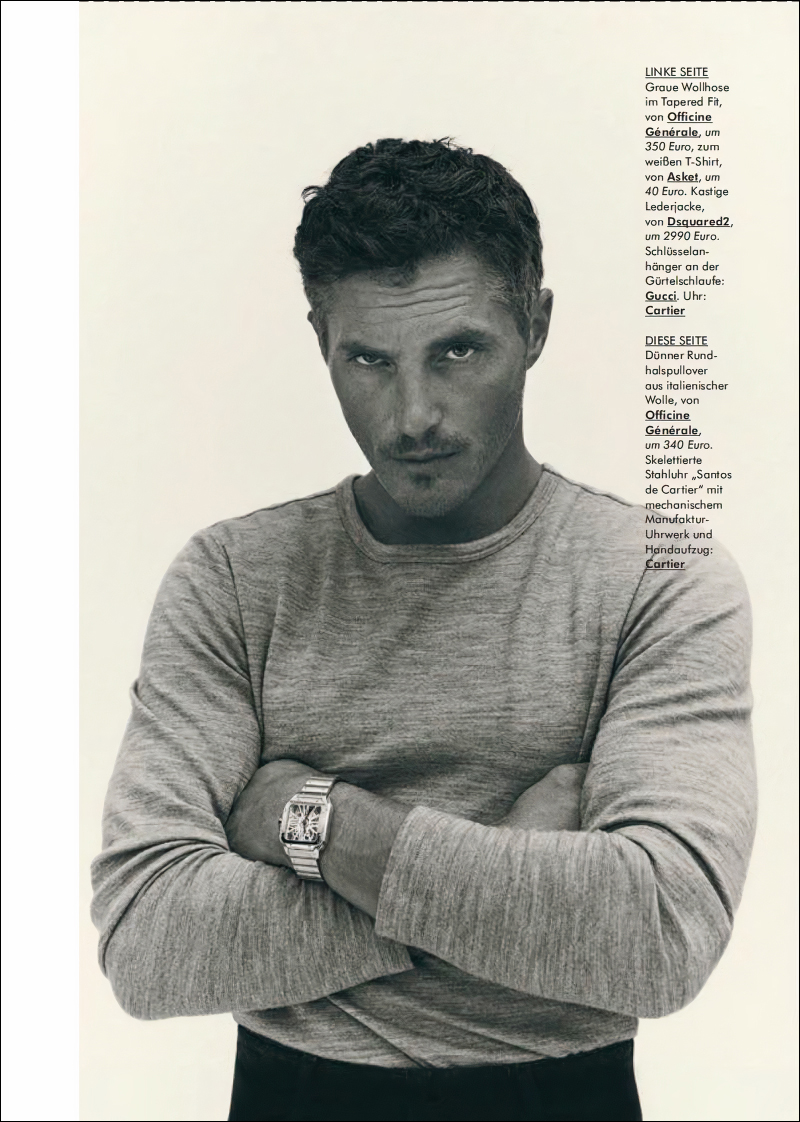 Through this editorial, Monsieur Magazine presents a narrative that vividly portrays character and attitude. The garments selected by Spachis are instruments that convey a lifestyle, a mood, and a persona that resonates with the modern man.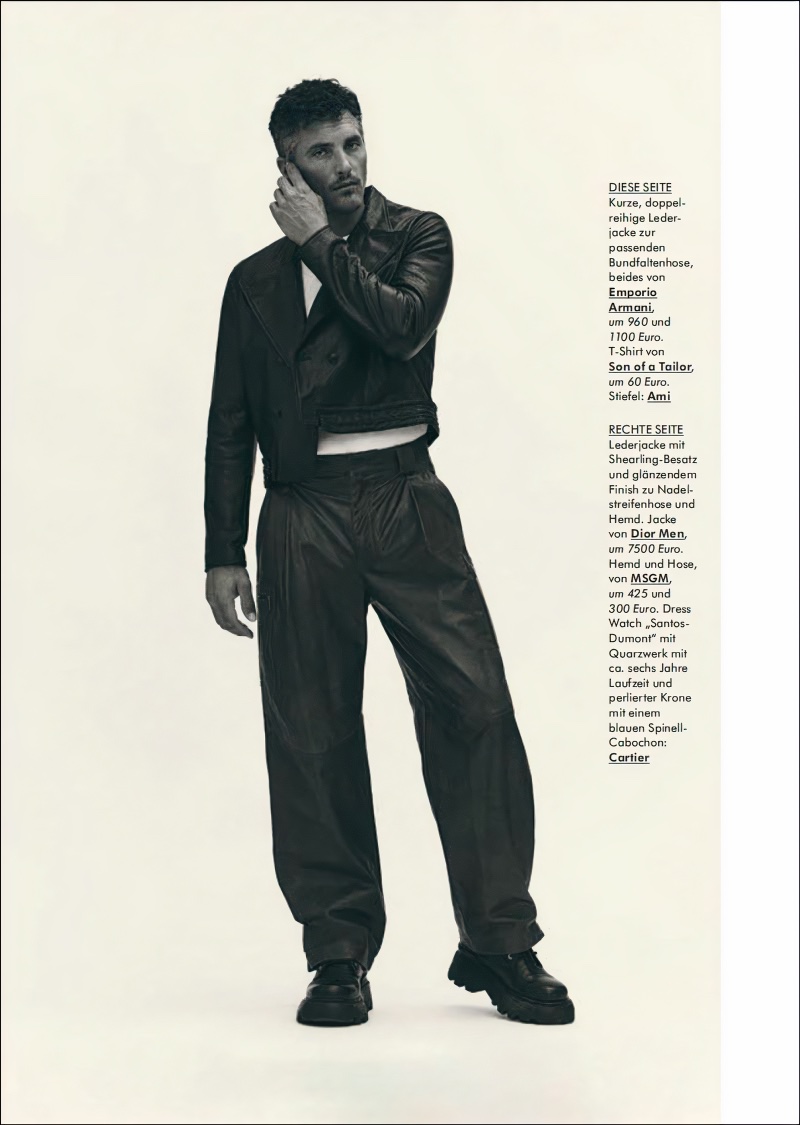 Monsieur's story with Ollie Edwards is a reminder that fashion is not just about what you wear but how you wear it. It's about the story you tell as you navigate through life's twists and turns with confidence and an unapologetic sense of self.