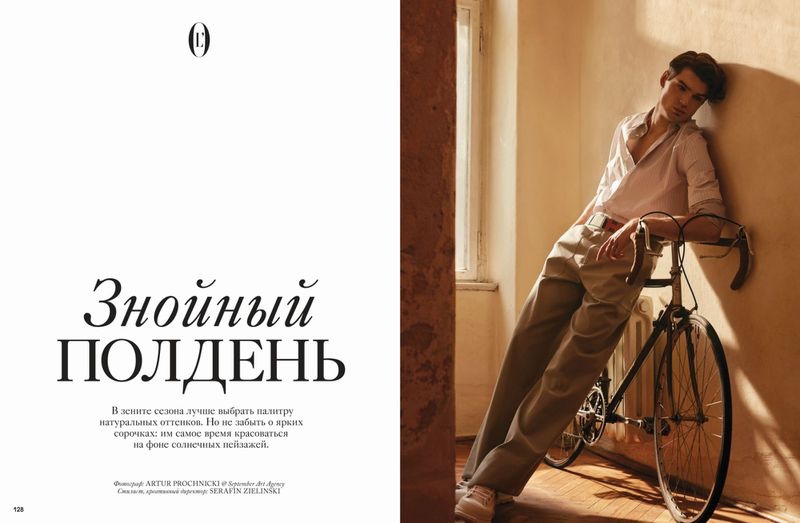 Maks Behr kicks up his feet for a new editorial. The Polish model stars in a story for L'Officiel Hommes Ukraine. A "Sultry Afternoon" unfolds as Maks embraces a wardrobe in warm neutral tones.
The fashion shoot takes us indoors, where Maks may be relaxing, but the looks are anything but standard. Maks lounges in chic suits and more, posing for the lens of photographer Artur Próchnicki. The latter plays to the afternoon sun with a moody ambiance.
Meanwhile, Serafin Zielinski looks after the shoot's styling and creative direction. Zielinski uses neutrals as a strength, reflecting the lightness of summer. Fashions arrive in must-have pieces from brands like Alexander McQueen and Saint Laurent.