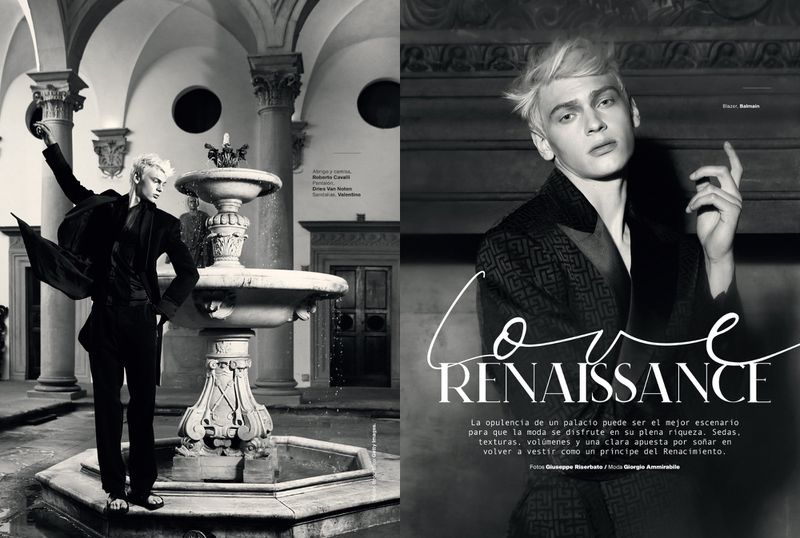 Lucas Barski follows up a fall story for GQ Italia with a new outing for GQ's Mexican edition. The Italian-French model makes a sartorial splash in an editorial for GQ México. He embraces a timeless elegance, taking to Florence, Italy.
Milan-based fashion photographer Giuseppe Riserbato captures the opulent shoot. A dreamy haze is added to the photos as Riserbato celebrates a "Love Renaissance." Rich shadows bring drama to a mix of striking portraits and cinematic shots.
Giorgio Ammirabile matches Riserbato's photographic drama with a divine wardrobe. The stylist pieces together a lineup of designer suits and shirts for a luxurious outing. Front and center, Lucas inspires in a lineup, including labels such as Dries Van Noten, Saint Laurent, and Valentino.