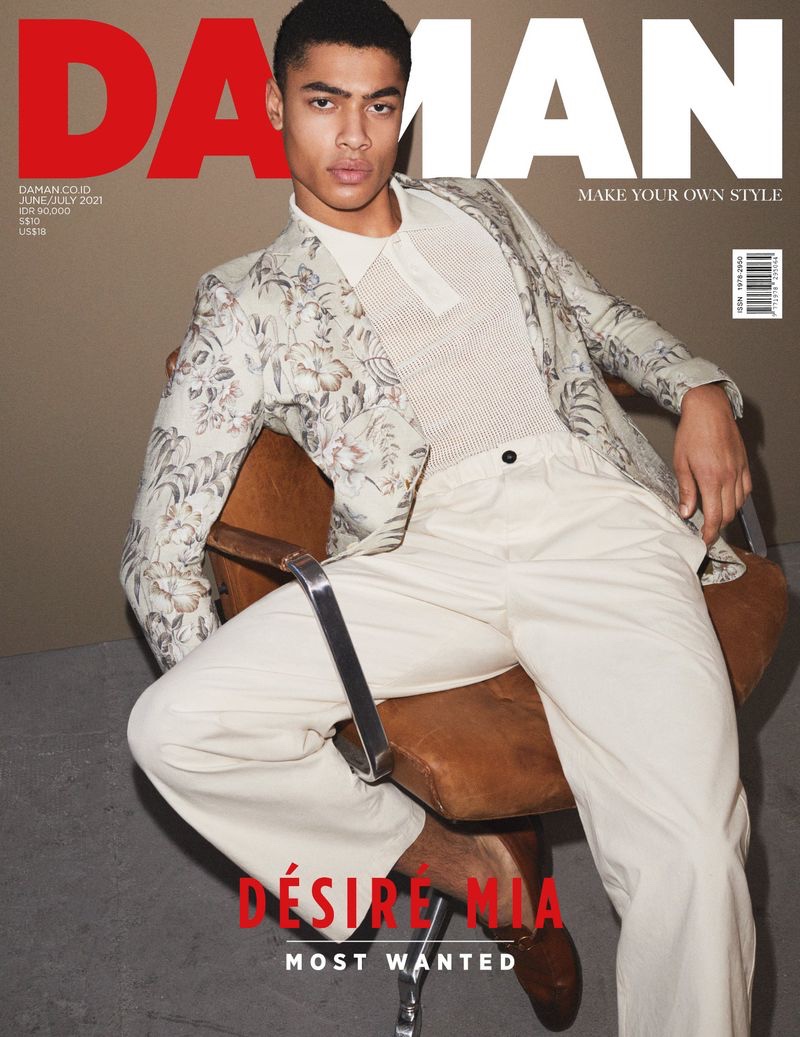 Désiré Mia takes up the spotlight as Da Man's latest cover star. Taking a stylish seat, Désiré covers the magazine's June/July 2021 issue. He wears an elegant Etro suit jacket with Jil Sander pants and Gucci loafers.
Meanwhile, the featured story has many designer looks to inspire. Stylist Daoud Daftarie shares a classic neutral color story with a chic modern wardrobe. Daftarie outfits Désiré in brands like Dries Van Noten, Bottega Veneta, and Dior Men.
Photographer Frank Widemann turns his lens on Désiré for Da Man's striking July cover story. Front and center, Désirè poses for Widemann in sophisticated ensembles. Widemann embraces soft, warm tones that complement the editorial's neutral fashion theme.