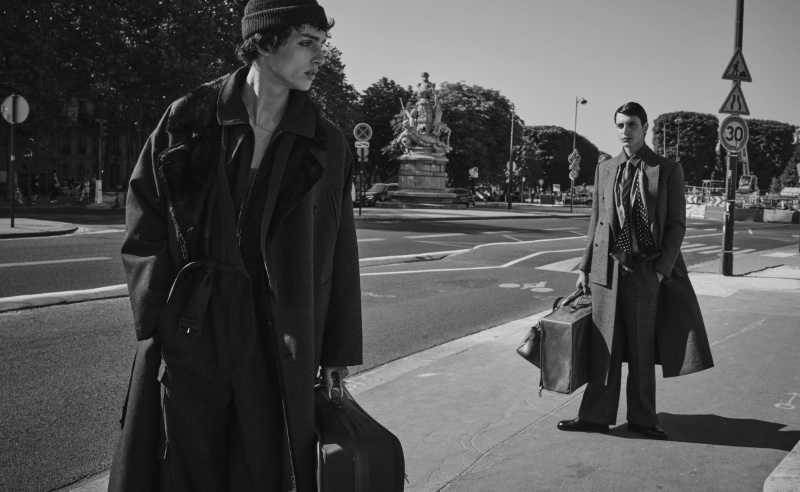 In a city where fashion is as ubiquitous as the Eiffel Tower, Lucas El Bali and Takfarines Bengana redefine Parisian streets as a runway. The model duo graces the pages of How to Spend It from the Financial Times. Nathaniel Goldberg photographs the story, capturing a harmonious blend of vintage allure and contemporary flair.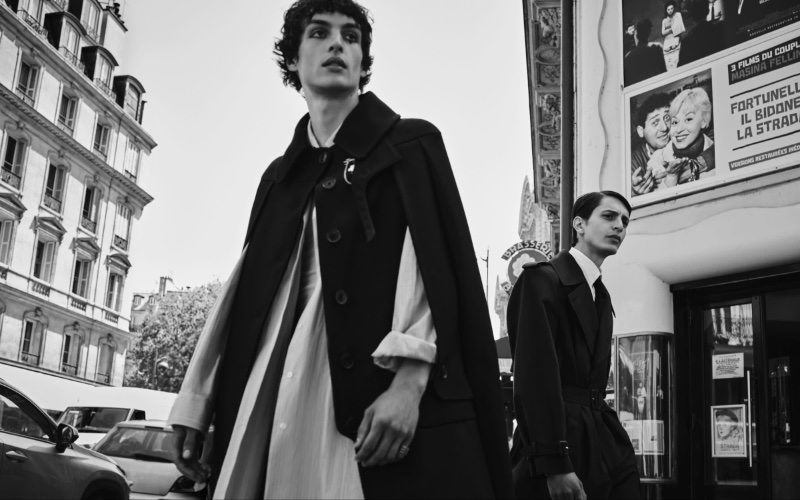 Lucas, with his tousled curls, embodies the spirit of modernity. Takfarines, on the other hand, evokes a sense of nostalgia with his slicked-back hair and side part, reminiscent of style icons from bygone eras. The two models become living canvases for stylist Anastasia Barbieri, who curates a wardrobe that speaks volumes about the fall-winter 2023 menswear landscape.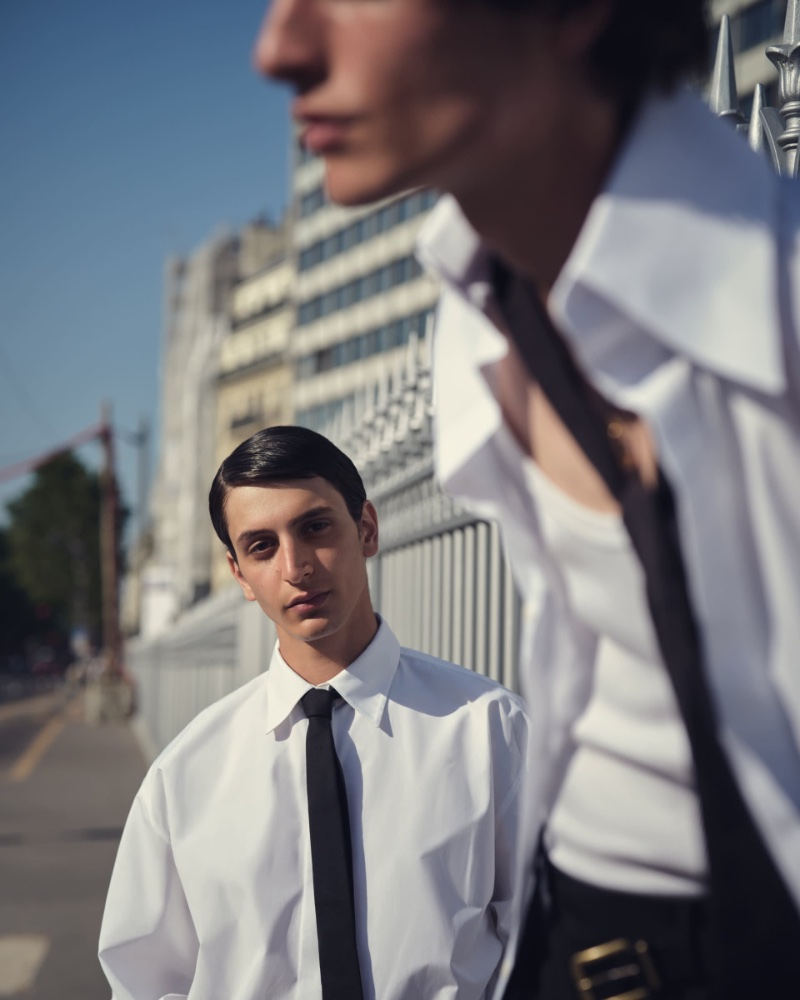 Barbieri's styling choices are a curated anthology of the season's best tailoring. The wool cape coat meets the cotton poplin shirt, while cashmere sweaters find companionship in oversized trousers. It's as if each piece is a chapter in a book, and when read together, they offer a comprehensive guide to the season's sartorial spirit.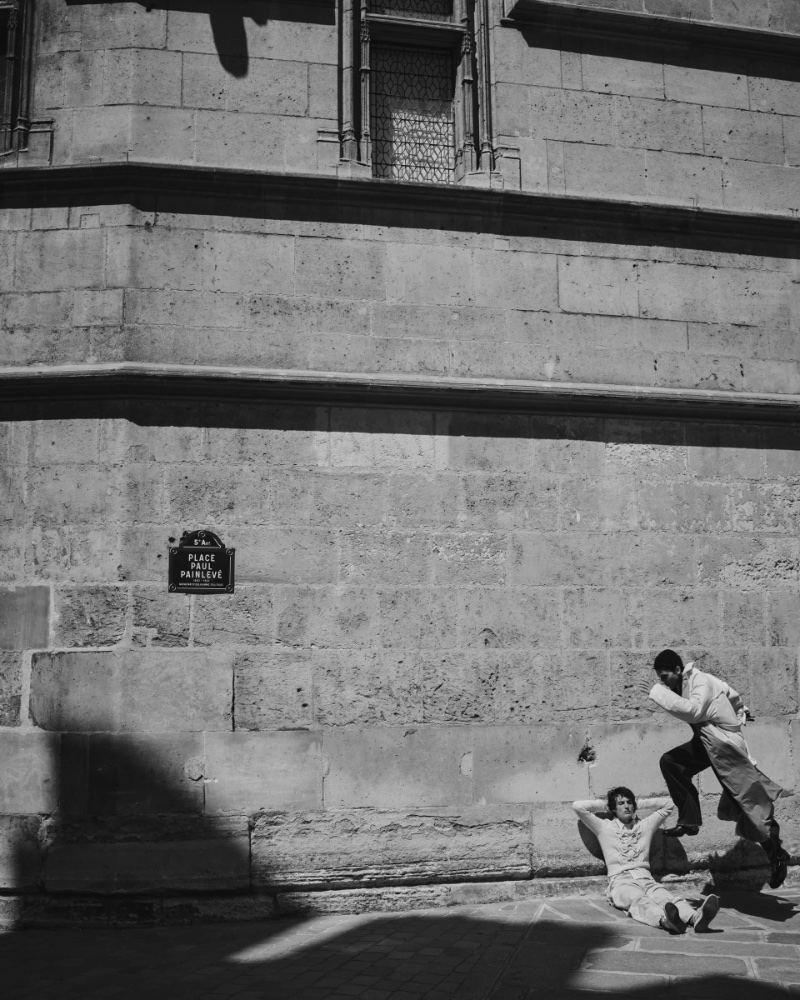 The story's garments are sourced from luxury fashion's crème de la crème—Louis Vuitton, Dior Men, Hermès, and other high-end labels. Altogether, this editorial is a unique vision that's not just about what's trending; it's a call to remember that every outfit is an opportunity to be both a historian and a trailblazer in fashion.