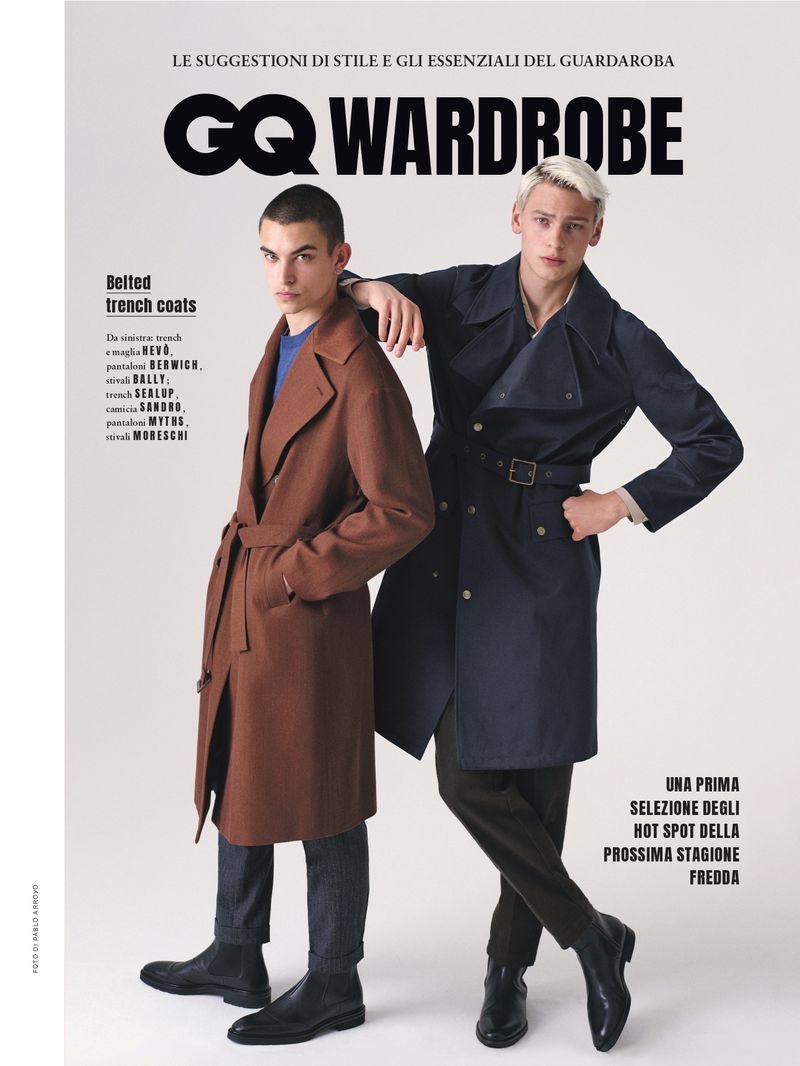 GQ Italia uses its July/August 2021 issue to set the style agenda for fall with a selection of timely essentials. The fashion magazine taps models Jun Young Hwang, Lucas Barski, and Simone Bricchi to star in an editorial lensed by photographer Pablo Arroyo. The trio hits the studio, delivering a wardrobe of practical but trendy pieces.
Arroyo gravitates towards a classic studio setup to best showcase fall's must-have menswear. Mixing color with black and white, Arroyo delivers stylish images. Meanwhile, Nicolò Andreoni looks after styling for the story.
Taking up the spotlight, Jun, Lucas, and Simone are modern-style muses. Andreoni outfits the models in wardrobe staples that range from knitwear and overshirts to belted trench coats. Brands to keep in mind include Bally, Pal Zileri, Moncler, and Paul Smith.