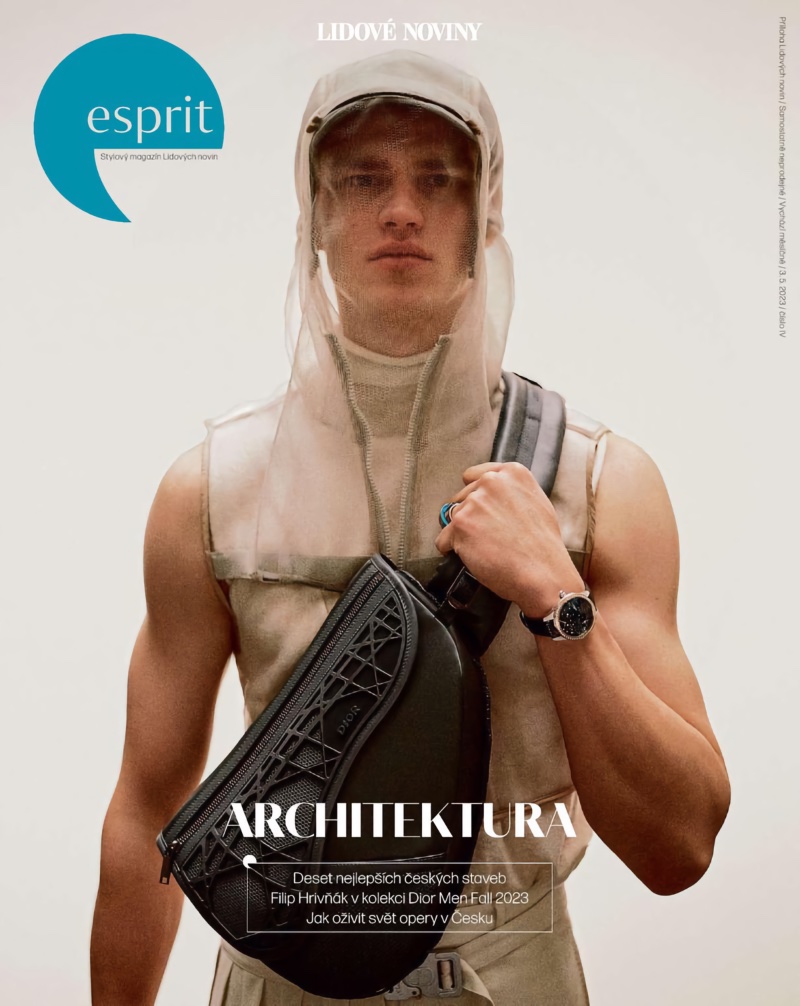 In an exciting collaboration, model Filip Hrivnak and photographer Branislav Simoncik join forces once more to create a mesmerizing cover story for Esprit magazine. With numerous joint endeavors under their belts, the pair brings unique synergy to showcase Dior Men's fall-winter 2023 collection.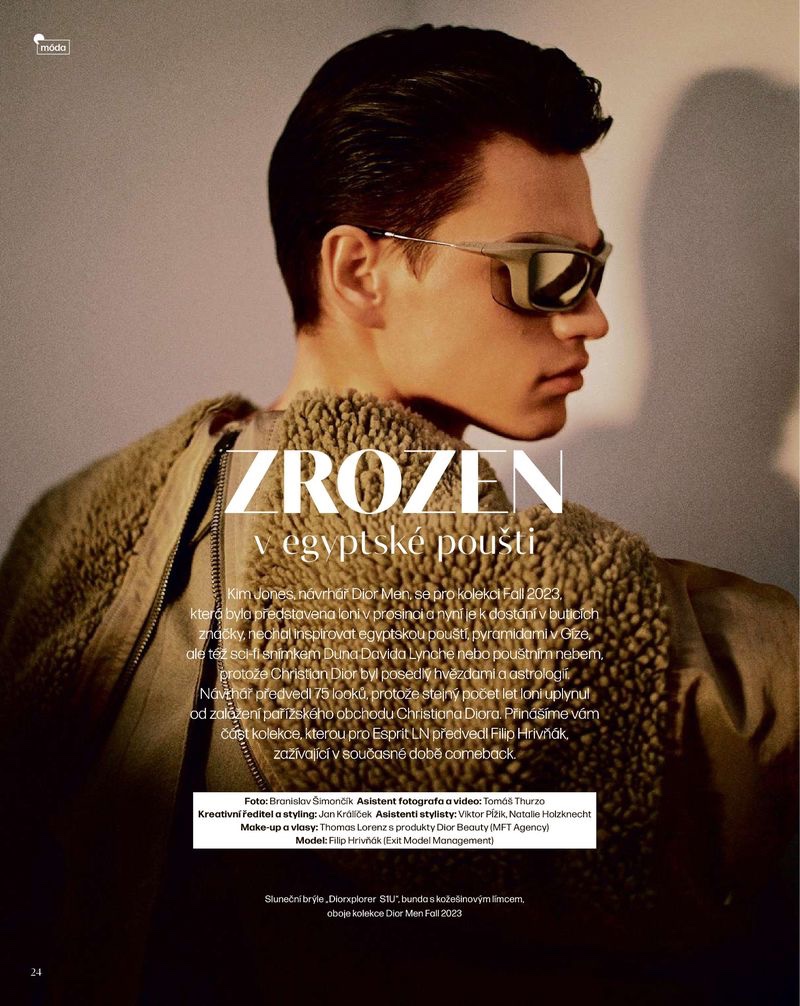 Filip, the captivating subject of this fashion shoot, dons neutral-toned ensembles that speak to Kim Jones' infatuation with Egypt, which served as the collection's muse. The garments and accessories artfully pay homage to Christian Dior's well-documented affinity for astrology as well. Stylist Jan Králíček masterfully curates a selection of standout pieces that encapsulate the essence of the season.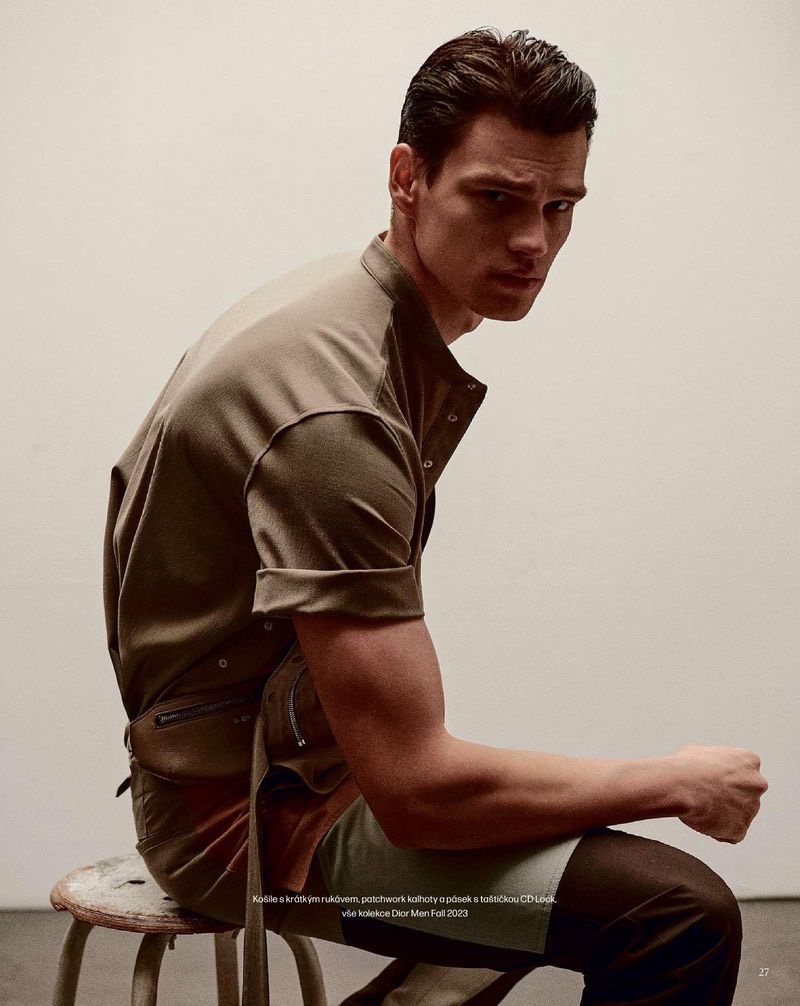 As the focal point of this style excursion, Filip exudes unmatched confidence while modeling an array of inventive designs. The buzzworthy Dior kilt, ethereal and fluid tailoring, and must-have accessories like bags and sunglasses contribute to a distinctive aesthetic.