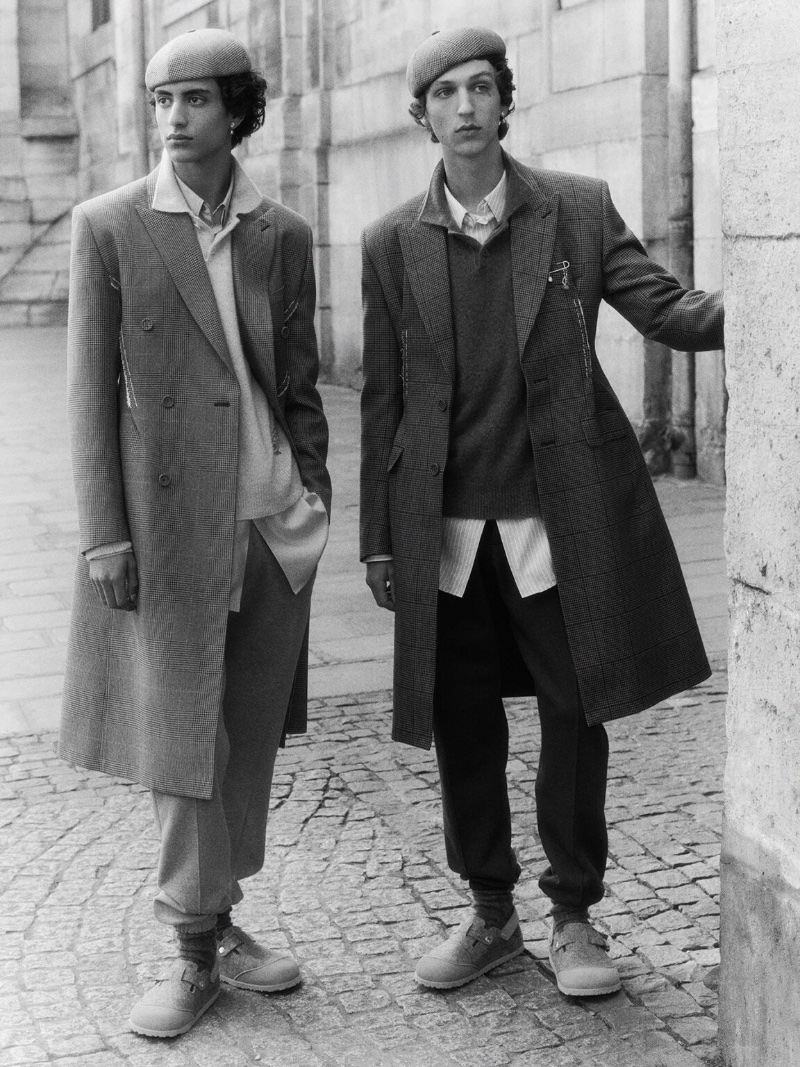 In the fall 2022 issue of Dior Magazine, a gorgeous editorial celebrates the magic of Dior Men. "Past Meets Present" reflects the French fashion house's latest collection of stylish tailoring designed by artistic director Kim Jones. While draping imparts a certain tenderness to the season, elegant lines represent Dior's couture tradition.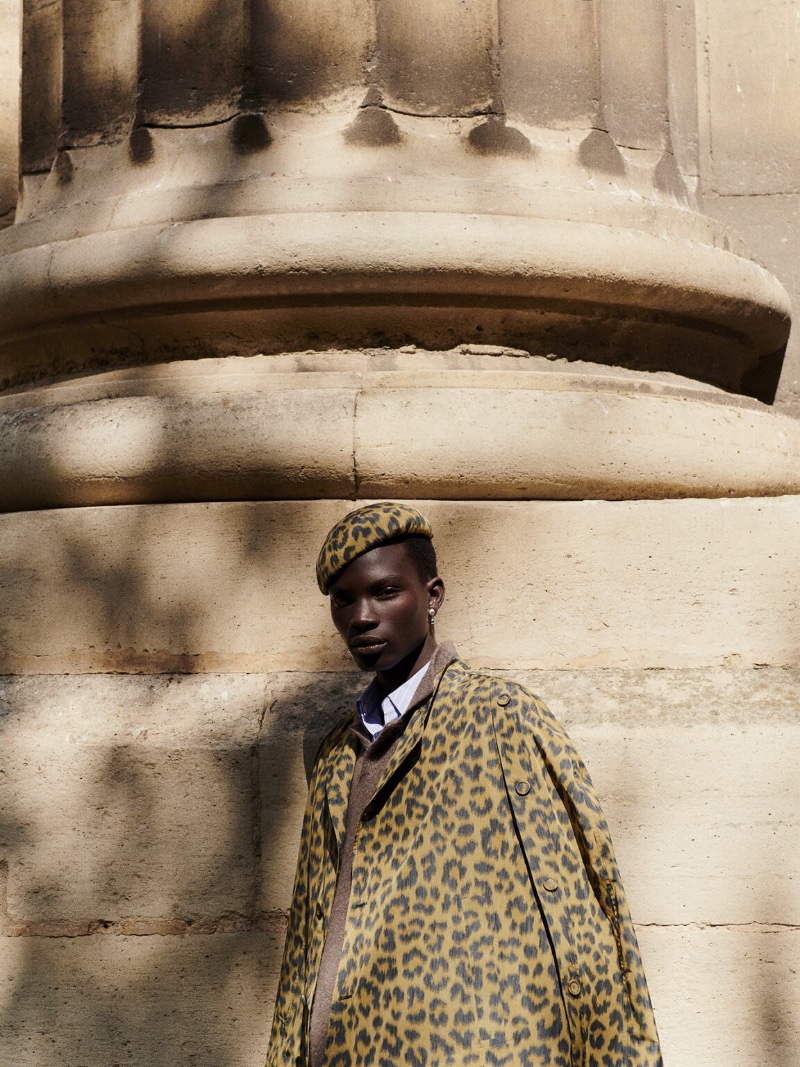 In a sleek outing, models Dara Gueye, Saul Symon, and Yoesry Detre embody Dior Men. The three models pose before Amit Israeli. The photographer's shots capture the season's warmth in a combination of color and black-and-white photographs.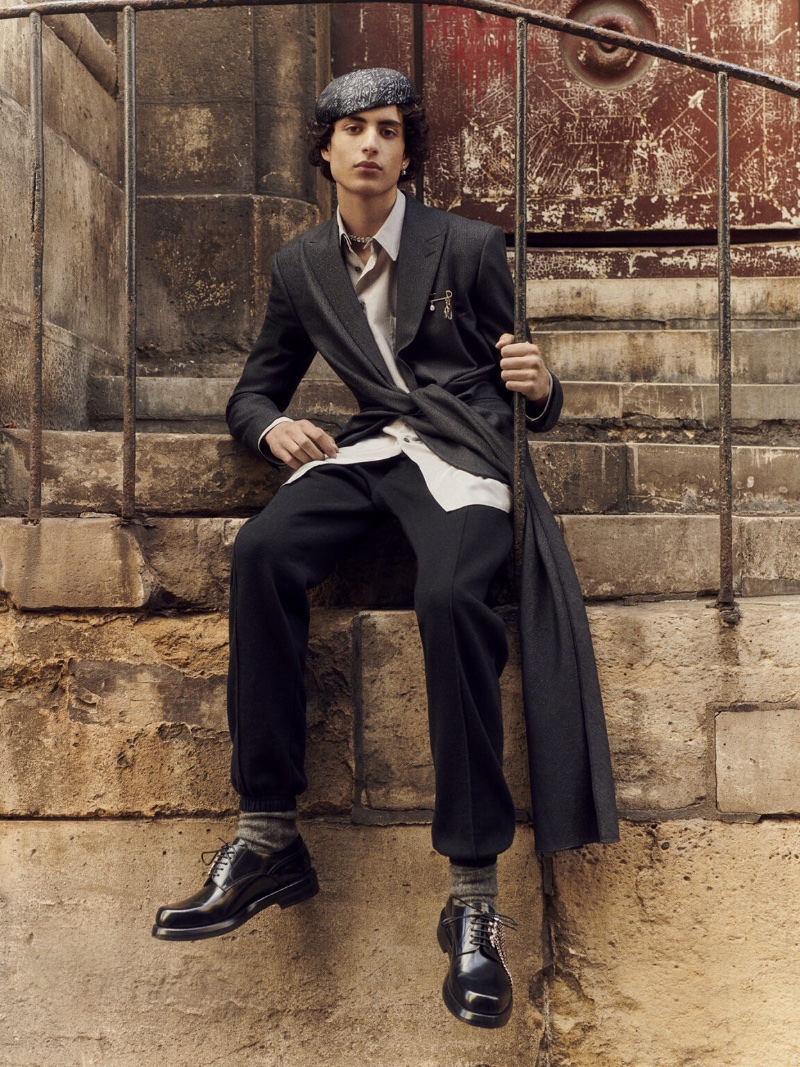 Meanwhile, stylist Tony Irvine attends to the shoot's attire. Irvine shows the sleek coats and suit jackets of Dior Men. Tailored pieces reflect the modern man juxtaposed with more casual items, such as joggers and soft knitwear. The accessories include berets, necklaces, sunglasses, and other stylish pieces.