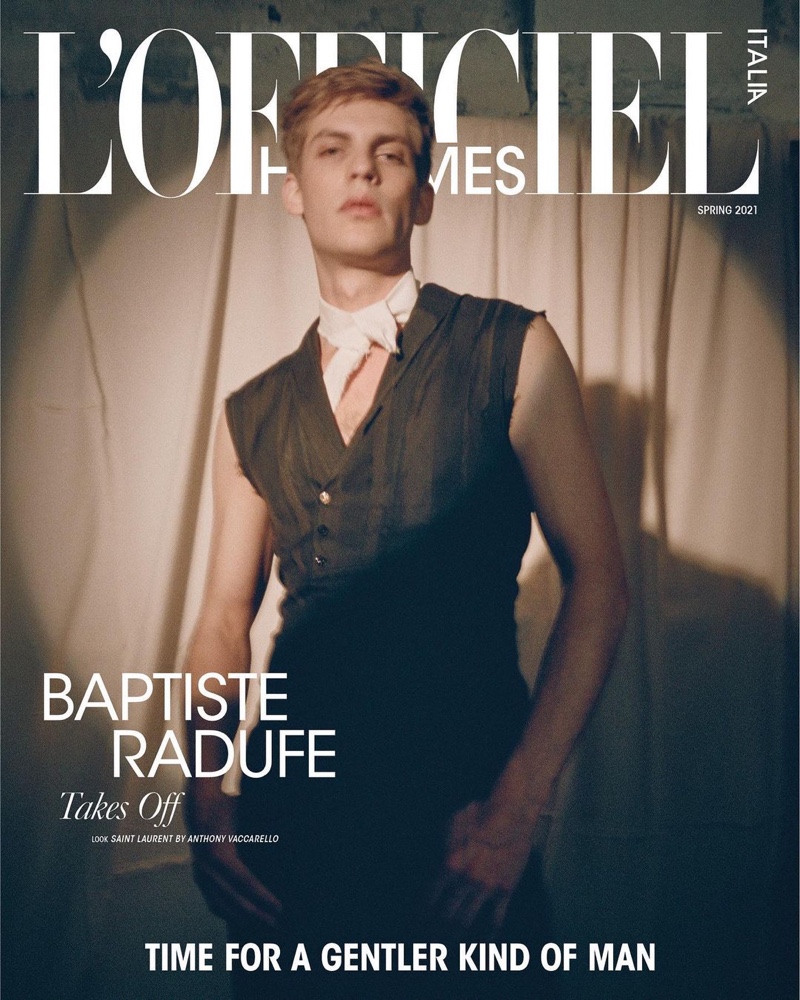 The spotlight is on Baptiste Radufe for L'Officiel Hommes Italia. The top model covers the magazine in a sleeveless look from Saint Laurent's spring-summer 2021 collection. Taking to M Studio Paris, Baptiste stands out in a mix of relaxed and tailored looks for the season.
Offering a backstage look with sepia-toned photography, Guillaume Malheiro captures the story. Laid-back energy pervades Malheiro's images with relaxed posing and the ideas of behind-the-scenes set work. Meanwhile, Baptiste captivates with a certain confidence.
Front and center, Baptiste inspires in designer ensembles. Thibaud Romain styles the French model for the occasion. Romain curates a luxurious wardrobe, including brands like Lanvin, Acne Studios, and Kenzo.