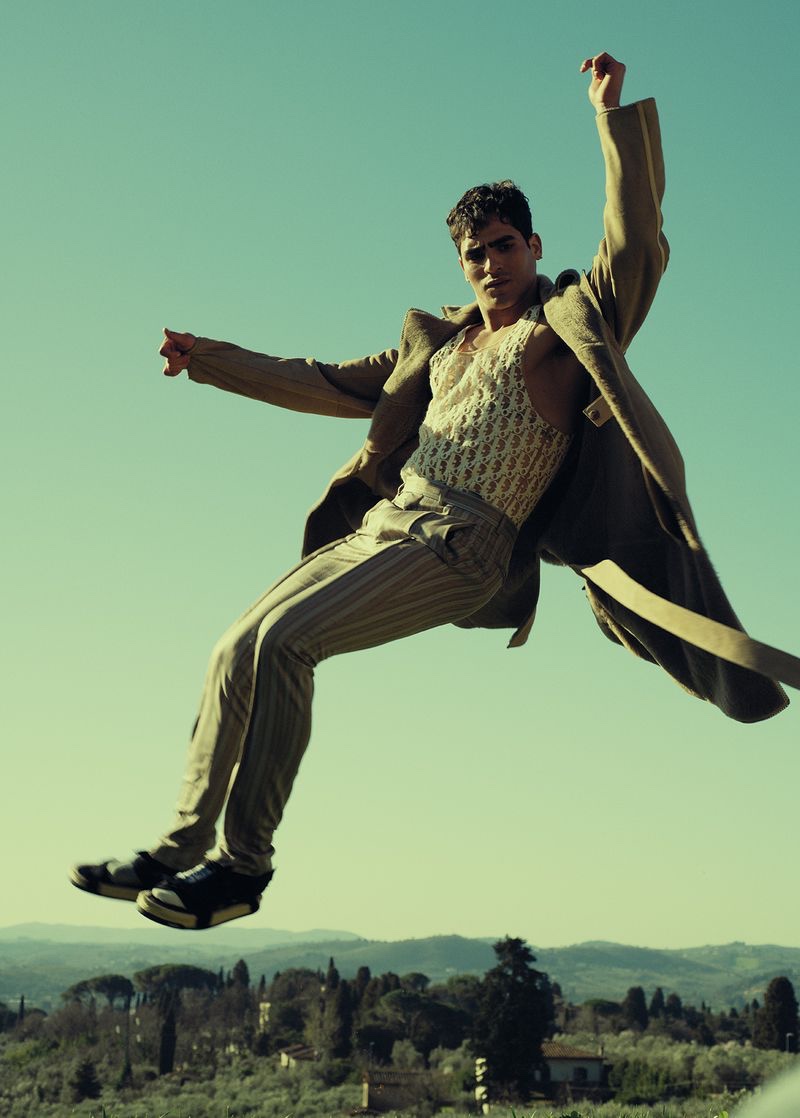 All eyes are on Dior Men for ICON Italy's most recent issue. Jhonattan Burjack stars in a stunning story where he wears Kim Jones' latest menswear designs. Visiting Fattoria di Maiano, the Brazilian model travels to Florence, Tuscany, for the style outing.
Meanwhile, Paul Morel focuses his lens on Jhonattan. Morel collaborates with creative director Dane Stojanovic for the fashion editorial. Morel's use of a cool-toned filter leans into thoughts of a summer holiday.
Front and center, Jhonattan takes in the sights, living for the moment. Marne Schwartz styles Jhonattan in Dior Men's chic spring numbers. Standout pieces range from 'Dior' tops and high-cut shorts to pants with zippered pockets.