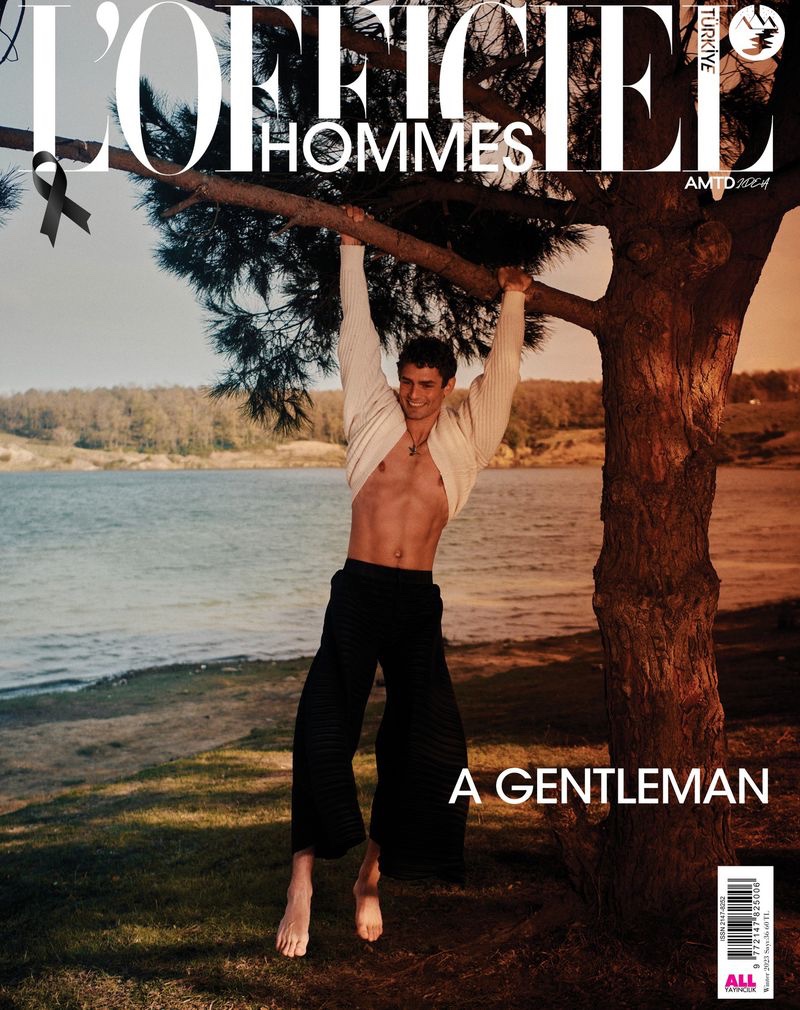 Arthur Gosse, the striking star of Reserved's spring 2023 campaign, has once again captured the spotlight, this time gracing the pages of L'Officiel Hommes Turkey in a captivating cover story. Through the lens of the talented Erman Istahli, Arthur is enveloped in a mesmerizing spectrum of warm colors, evoking the carefree essence of a fashionable summer.
As golden sunlight bathes him, Arthur revels in outdoor leisure, exuding sheer joy and effortless charm. The chic ensembles, curated by stylist Aydan Sivaci, showcase Arthur's versatility and innate elegance. From a pristine white Prada suit to a sumptuously oversized houndstooth sports coat by Dior Men, each outfit reveals a new facet of his sartorial prowess.
Hair stylist Ismail Inan ensures Arthur's natural curls are lustrous and impeccably groomed, while makeup artist Seyma Erikçi provides him with a subtle, editorial-worthy radiance.