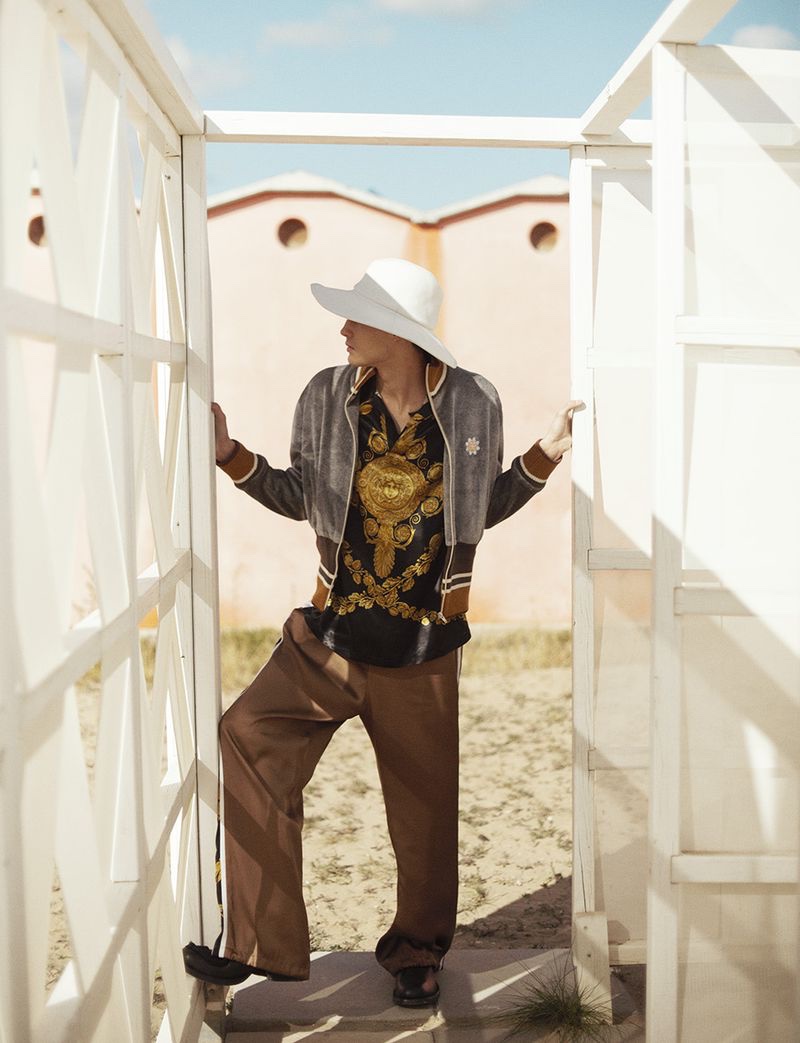 Fresh from his denim-clad stint with Massimo Dutti, Ludwig Wilsdorff captivates the fashion world again. The German model takes the spotlight in a sleek editorial for Numéro Homme, highlighting the allure of relaxed silhouettes. Belgian photographer Serge Leblon expertly captures Ludwig's magnetic presence in a story called Escapade Amalfitaine– an ode to the idyllic Amalfi Coast.
Ludwig effortlessly exudes style, adorned in a meticulously curated wardrobe from the spring-summer 2023 collections. The stylist behind the ensembles, Jean Michel Clerc, combines classic and contemporary aesthetics to create distinctive looks. Standout pieces include a luxurious Versace satin Baroque shirt and a chic short-sleeve knit t-shirt by Fendi.
Leblon's evocative lens and Clerc's keen stylistic sense elevate Ludwig's innate sophistication. This dynamic trio has produced captivating images showcasing the essence of elegant nonchalance.