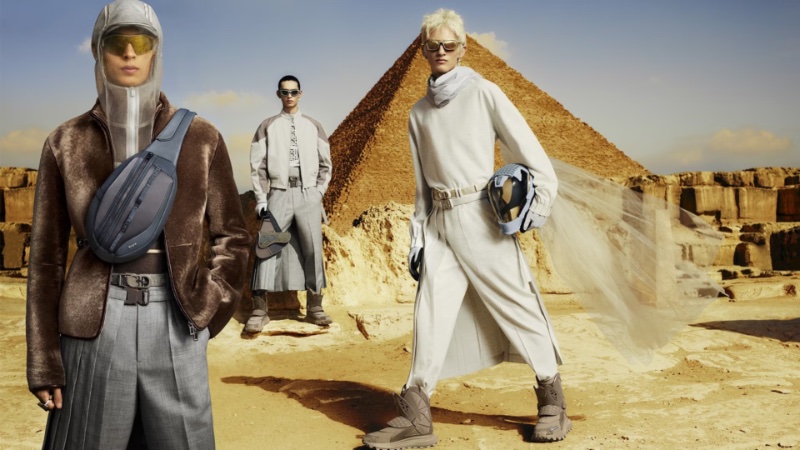 Dior Men unveils its fall 2023 campaign, effortlessly melding past, present, and future under the artistic direction of Kim Jones. The awe-inspiring Great Pyramid of Giza serves as the setting, providing an ethereal atmosphere for Jones' exploration of house codes through the lens of time.
The collection, an interesting conversation between ancient and modern worlds, finds inspiration in a dreamlike vision of fashion's evolution. Photographer Rafael Pavarotti and art director Ronnie Cooke-Newhouse collaborate to bring this innovative concept to life, capturing the season's essence.
Dior Men Fall 2023 Campaign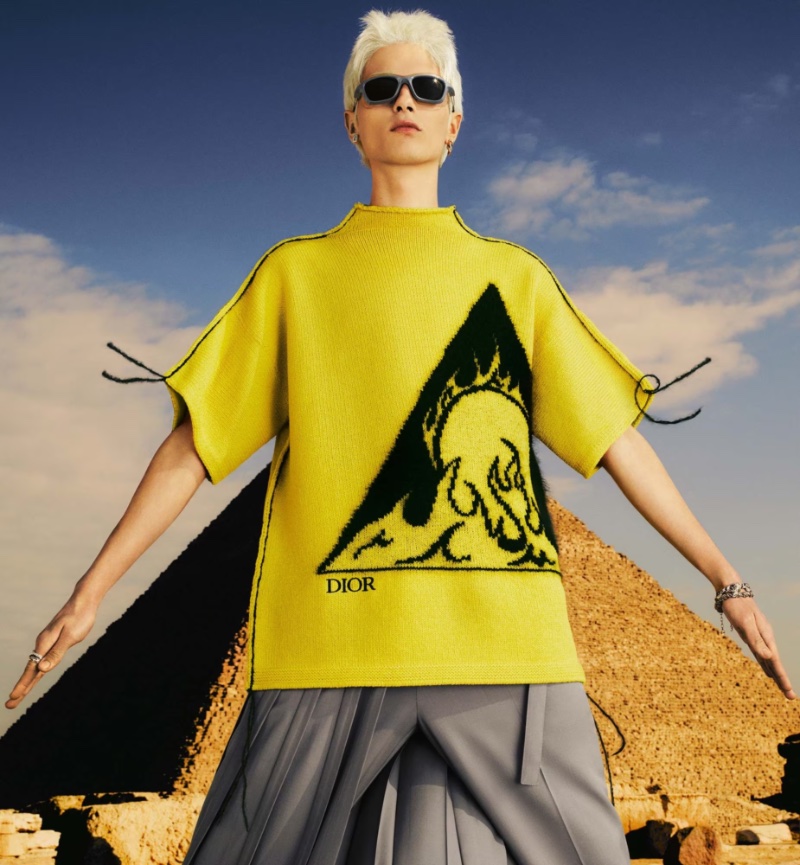 Woolen half-kilts hark back to the 1950s dress Bonne Fortune, offering a nod to the iconic bias pleated skirt. This seamless fusion of ease and fluidity showcases Dior's unparalleled expertise in tailoring, while intricate jacquard mesh pieces join an intriguing play of transparency and layering.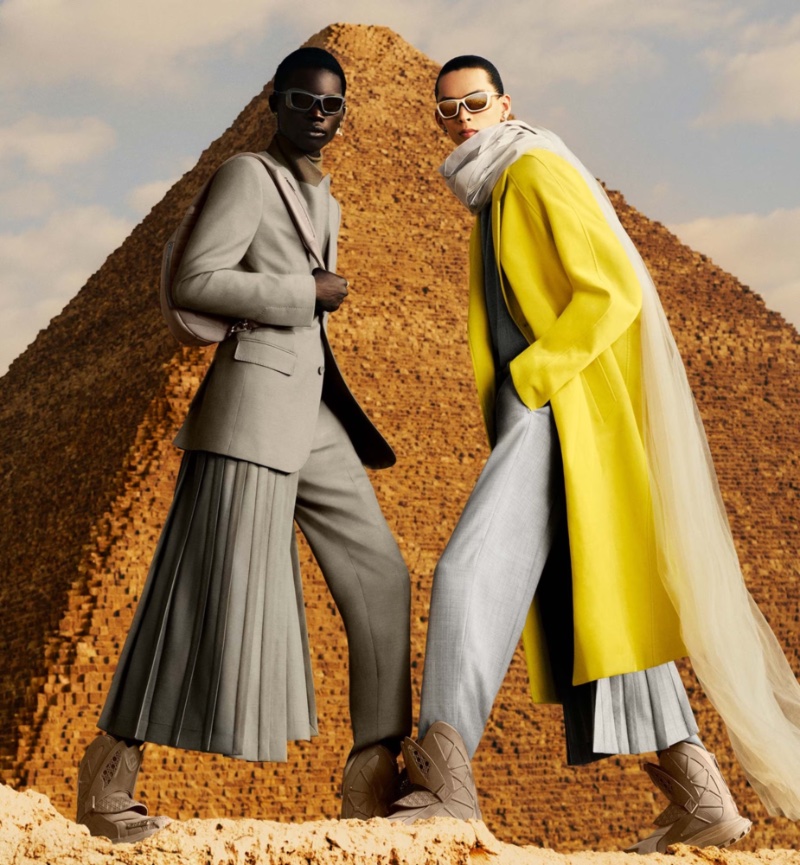 Stylist Ellie Grace Cumming expertly curates the collection, assembling a strong wardrobe that exudes sophistication and whimsy. Dior's leading men—Dara Gueye, Hazem Aly, Loris Moine, Viktor Krohm, and Yang Hao—command the spotlight, embodying the season's spirit with poise and magnetism.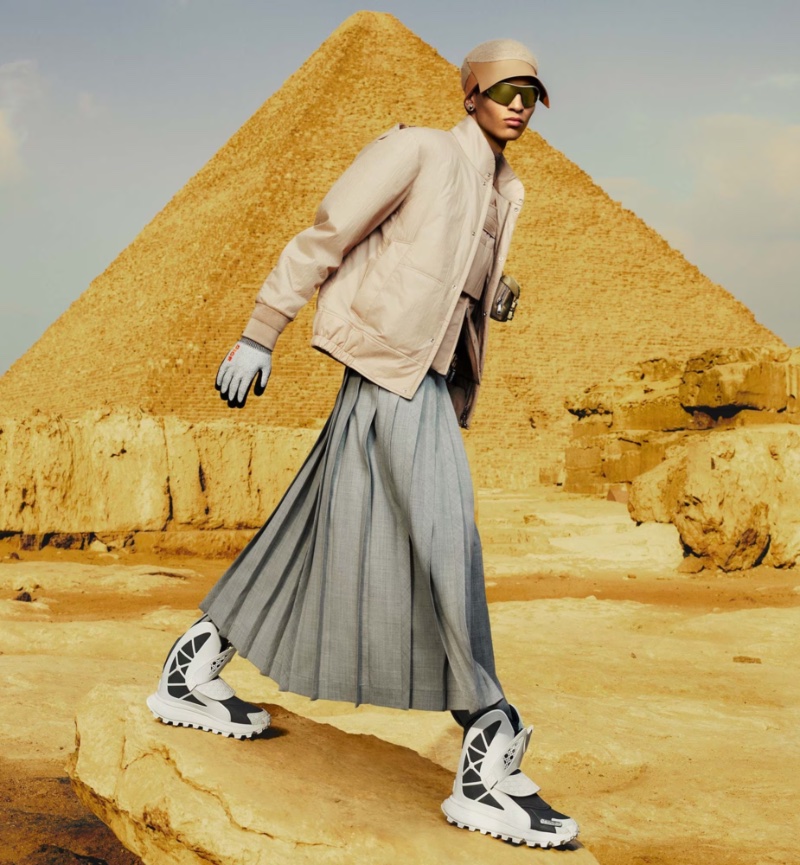 Rounding out this harmonious vision, hair stylist Guido Palau and makeup artist Peter Philips work their magic, ensuring the models appear flawless and impeccably styled. The fall 2023 campaign is a monument to Dior Men's creativity and Kim Jones' mastery as the past, present, and future converge in a stunning display of fashion's infinite potential.