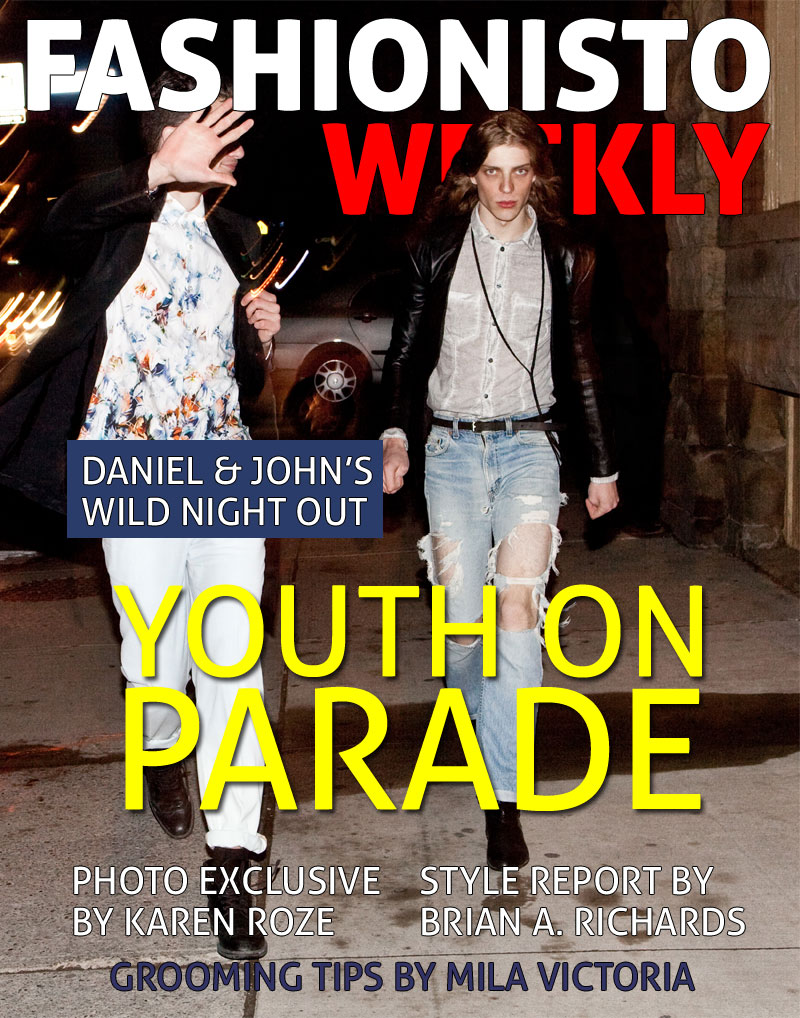 Youth on Parade–Photographer Karen Roze captures a night out with Elmer Olsen model Daniel Lord and Push's John Cherkas. Groomed by Mila Victoria and outfitted by Brian A. Richards, the pair make for stylish youth, mixing pieces from the likes of D&G and Levi's for an eclectic cool parade of ensembles.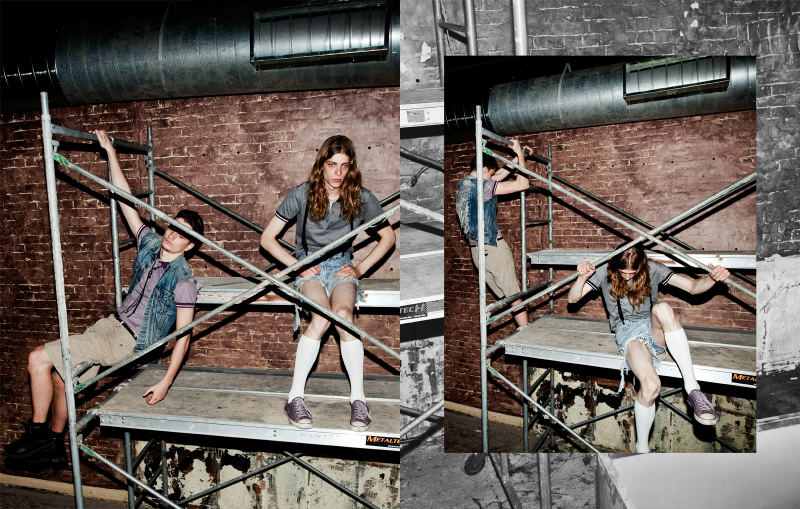 Daniel wears vest Levi's, shirt D&G, shorts Hugo Boss, necklace The Leather Atelier and belt Krane. John wears shirt D&G, shorts Levi's and suspenders Krane.
Daniel wears sweater vest
Adidas
, leather vest
SID
, jeans
Levi's
, belt
Robert Graham
and
sunglasses
Ray-Ban
. John wears shirt
Wrangler
, t-shirt
D&G
and pants
Krane
.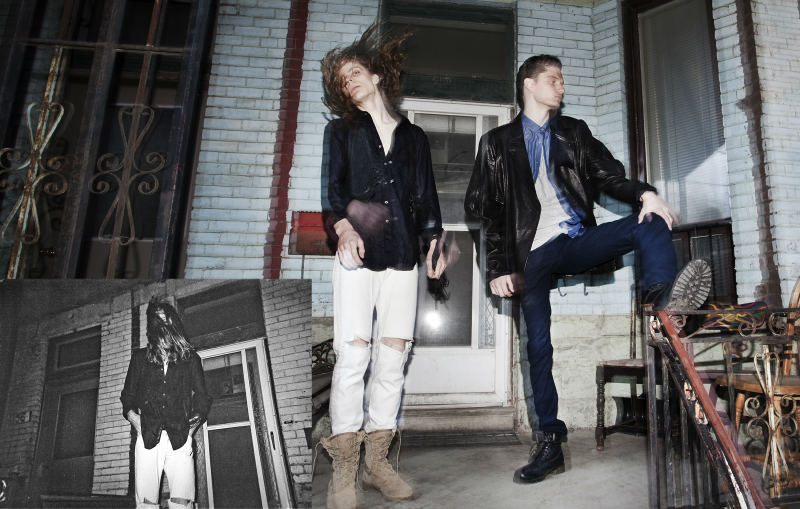 John wears dress shirt Robert Graham, vest Krane, pants Levi's and leather bracelet The Leather Atelier. Daniel wears dress shirt Hugo Boss, tank Krane, pants Brax and jacket SID.
Daniel wears shirt Etro, jacket SID, belt Robert Graham and pants D&G. John wears jacket Thomas, shirt D&G, belt Krane and jeans Levi's.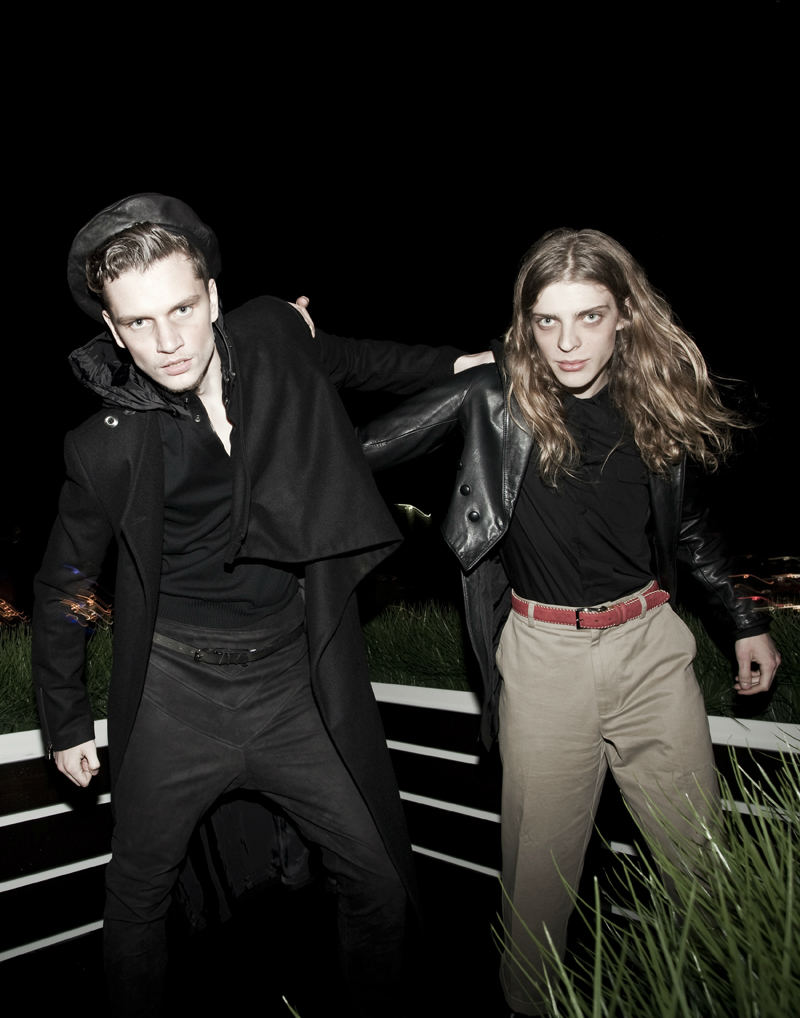 John wears coat and pants SID, belt Krane, hat stylist's own and sweater Zenga. Daniel wears coat stylist's own, shirt Krane, belt Robert Graham and pants Klaxon Howl.