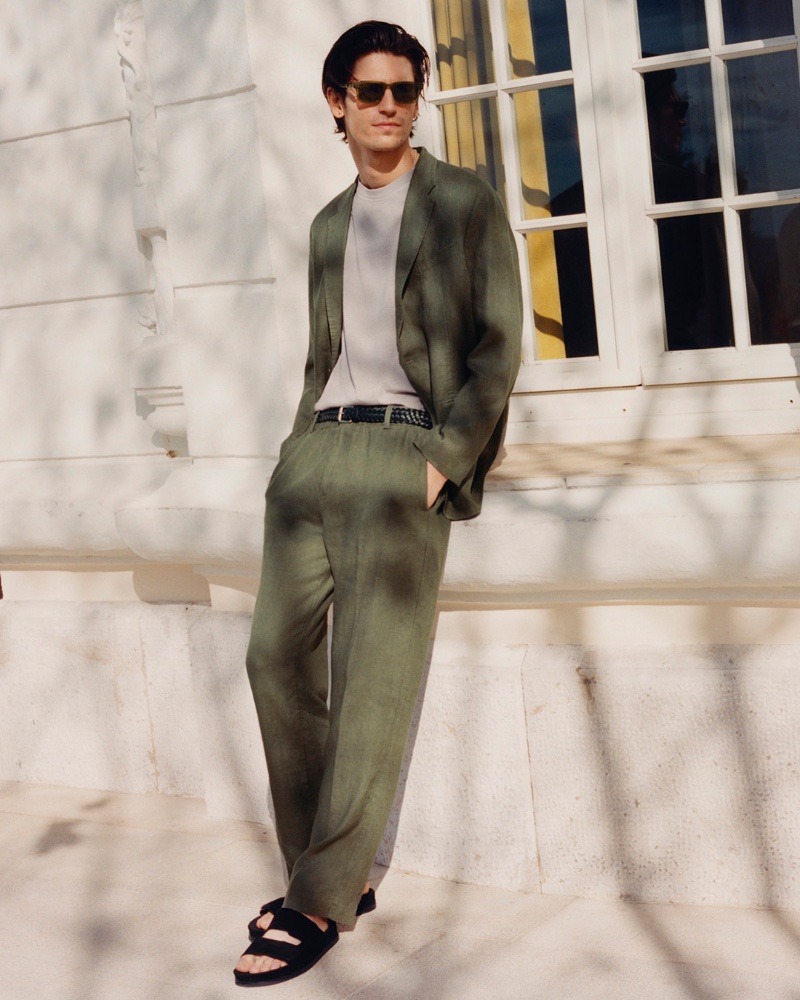 For summer 2023, COS invites us on a sartorial journey to Marseille, France, with the return of model Justin Eric Martin for another venture into style exploration. This lineup sees the brand revamping everyday staples, introducing a fresh perspective on wardrobe must-haves.
COS Summer 2023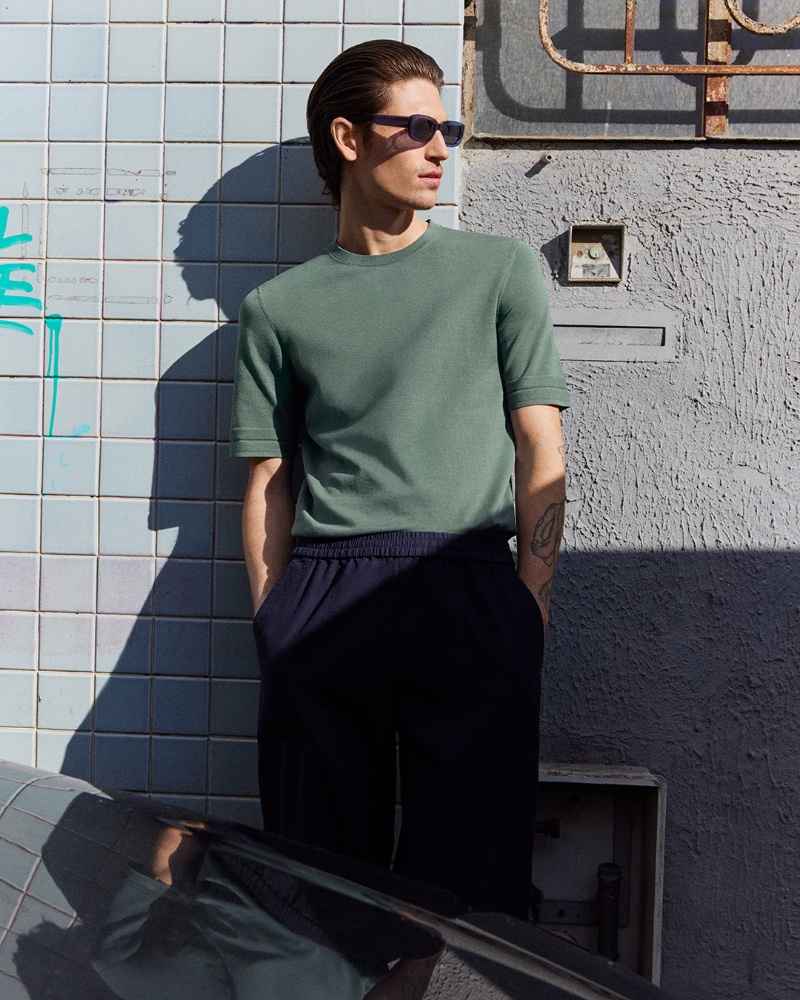 The quintessential regular-fit t-shirt is tastefully reimagined, crafted from recycled silk as a nod to COS's dedication to sustainability. Complementing this refined staple, the elasticated twill trousers balance comfort and chic appeal.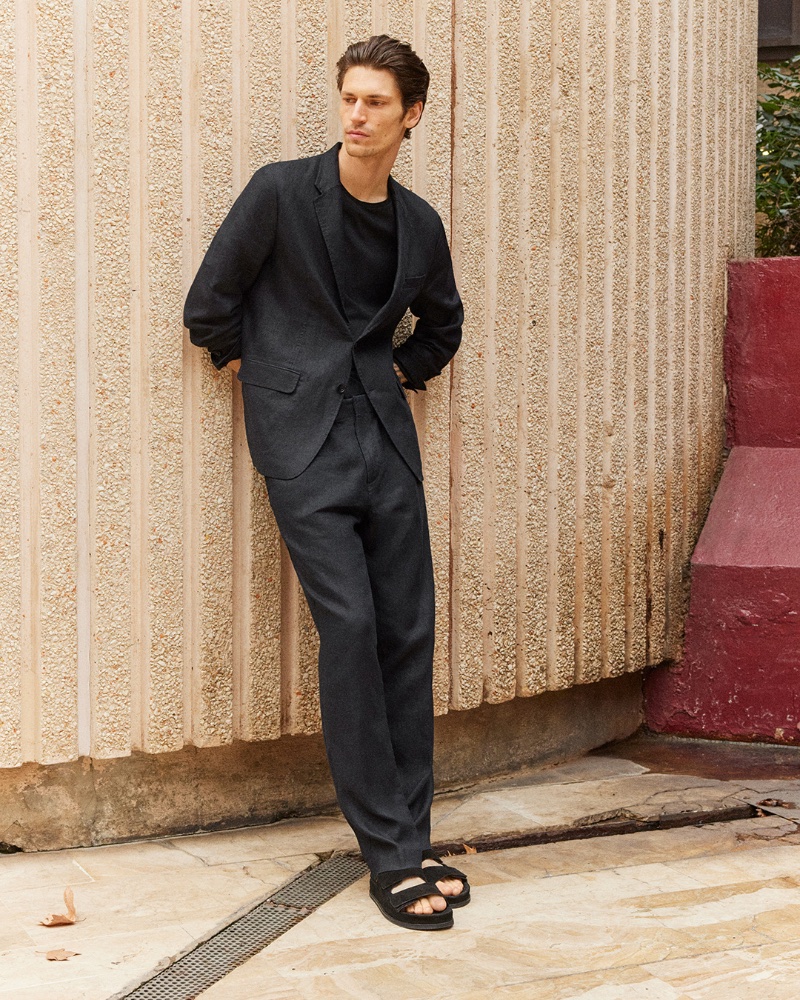 COS's dedication to conscious fashion comes to the fore with its prominent use of linen, a fabric that embodies summer's spirit. Known for its breathable and durable qualities, linen takes center stage in unstructured blazers and elasticated trousers, subtly exemplifying the brand's modern approach to minimalist menswear.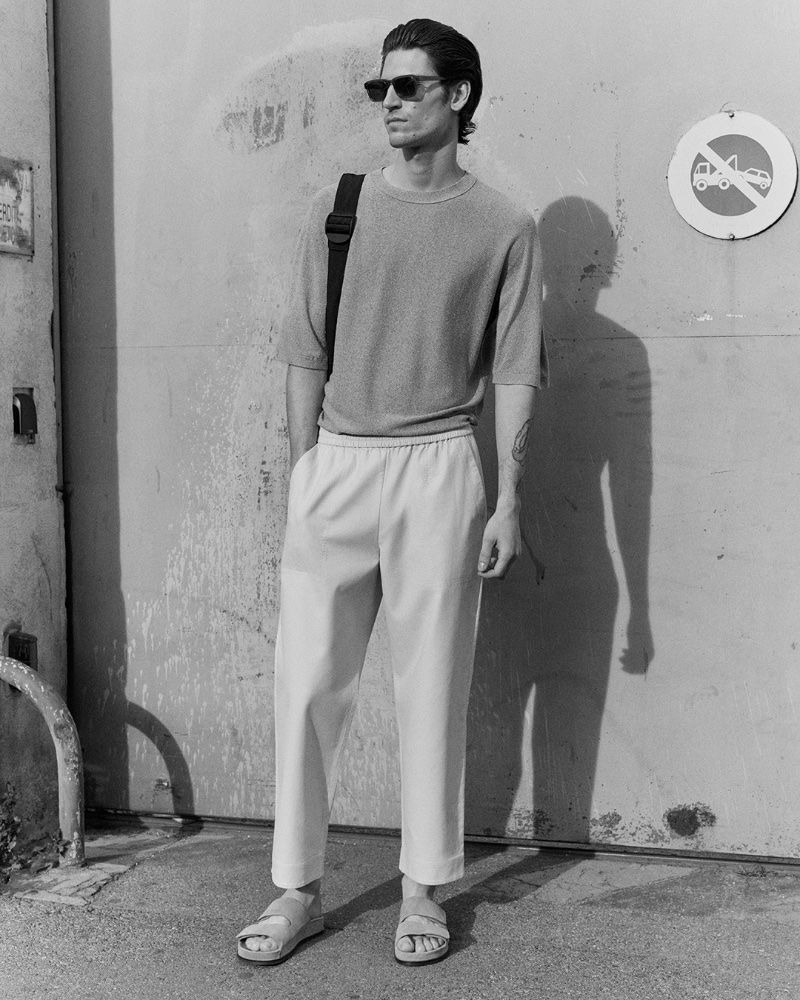 Branching out into accessories, COS unveils a curated collection of sunglasses with various styles, ranging from the refined aesthetics of rectangular frames to the contemporary feel of squared shapes. These designs add a unique, modern flair to the collection, enhancing the overall look.
COS introduces suede slide sandals, rounding off its ensembles, reflecting the brand's commitment to minimalist design. This addition encapsulates COS's design ethos, reinforcing the notion that each wardrobe piece should serve function and style.