The fall-winter 2023 collection from Versace Jeans Couture is an exciting ride back to the 80s, channeling the disruptive spirit of that vibrant era. Drawing inspiration from BodyMap, the groundbreaking British fashion label known for its daring prints and silhouettes, Versace presents an electrifying collection that speaks to the defiant individualist of today.
The Versace forecast for this season is unmistakably bold, uniting history and modernity in a unique fashion statement. Seck from Sophie Models and Zack Carton, brought to focus through Melissa De Araujo's lens, carry the spirit of this collection, giving it a visual narrative as spirited as the designs themselves.
The heart of the collection pulses with stark black-and-white prints. It's a surprising, yet welcome, departure from Versace's traditional flamboyant colors. Even in monochrome, Versace remains the edgy trendsetter we've come to admire.
Versace Jeans Couture Fall/Winter 2023 Collection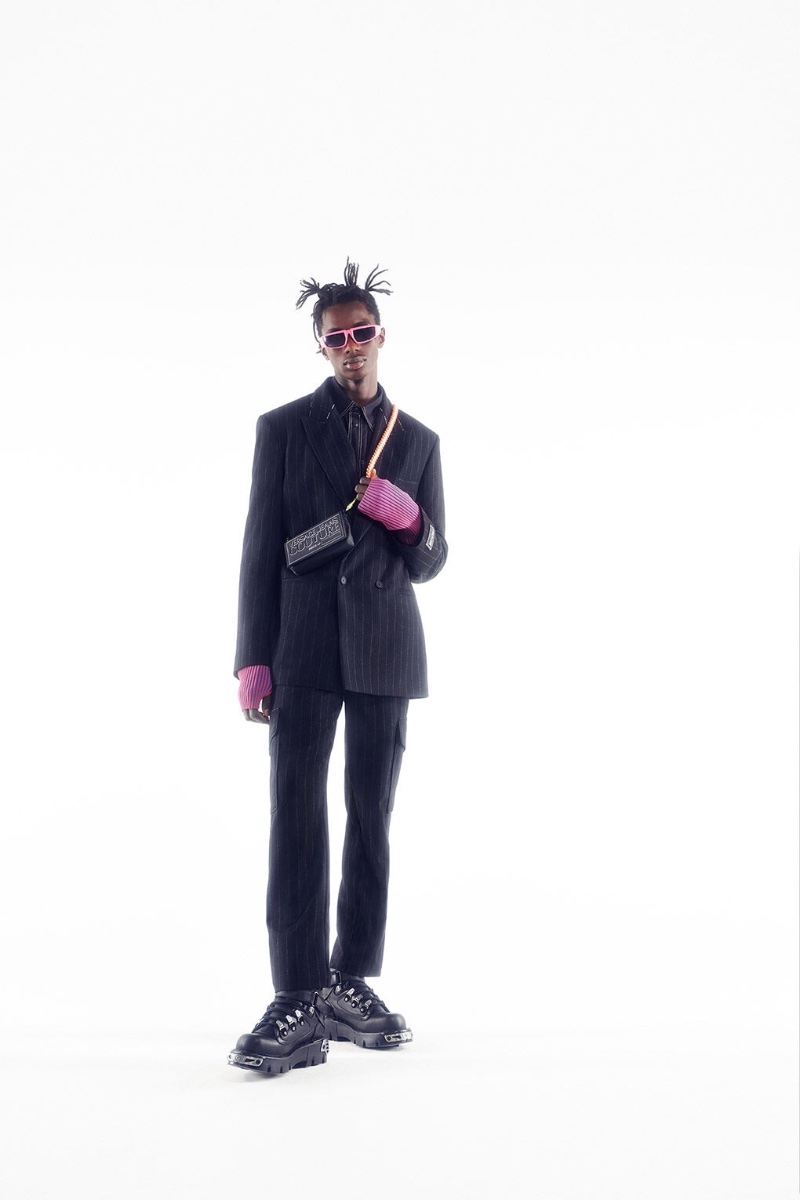 Versace introduces dark designs with a cheeky nod to biker culture. However, that detail does not deter the inclusion of a double-breasted pinstripe suit and cargo trousers—a playful take on a menswear classic.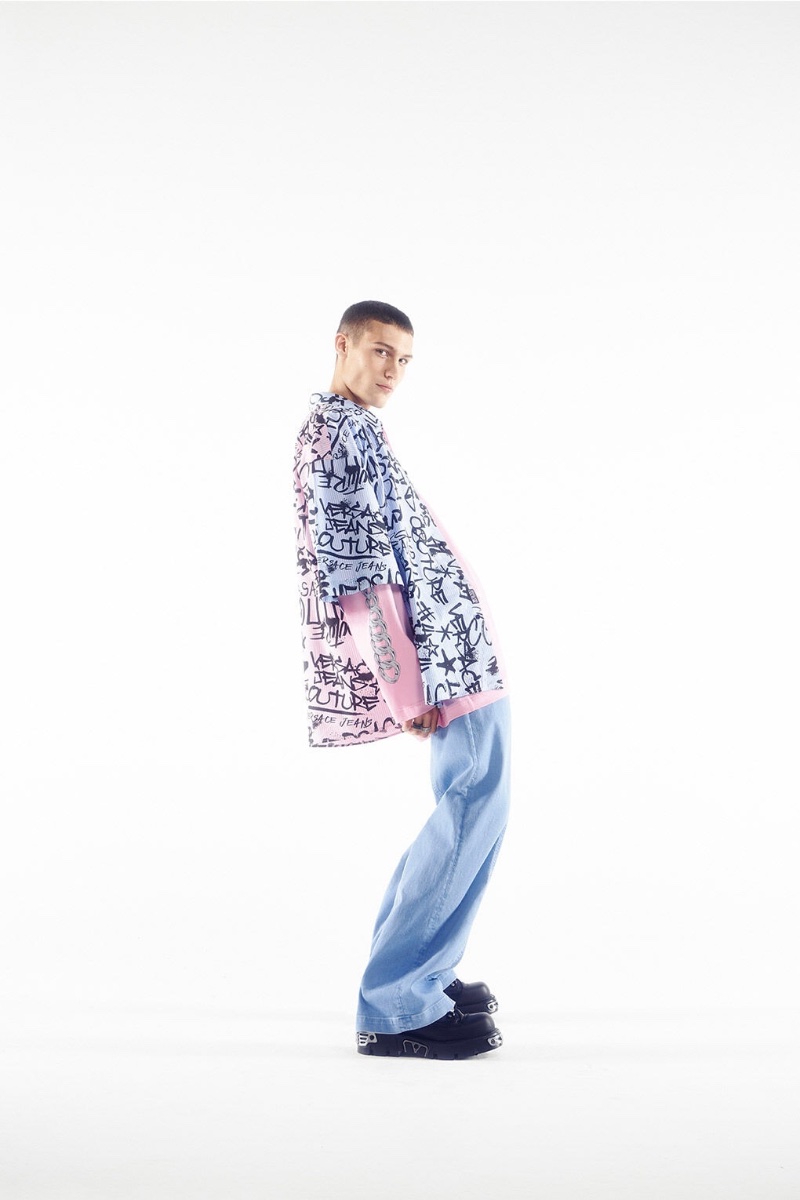 The fashion house introduces a twist in its silhouette game, too. Flared volumes signify a swing away from conventional fitted styles, favoring roomier, dramatic cuts. This flair for the dramatic adds an element of comfort, promising ease of movement and a relaxed vibe.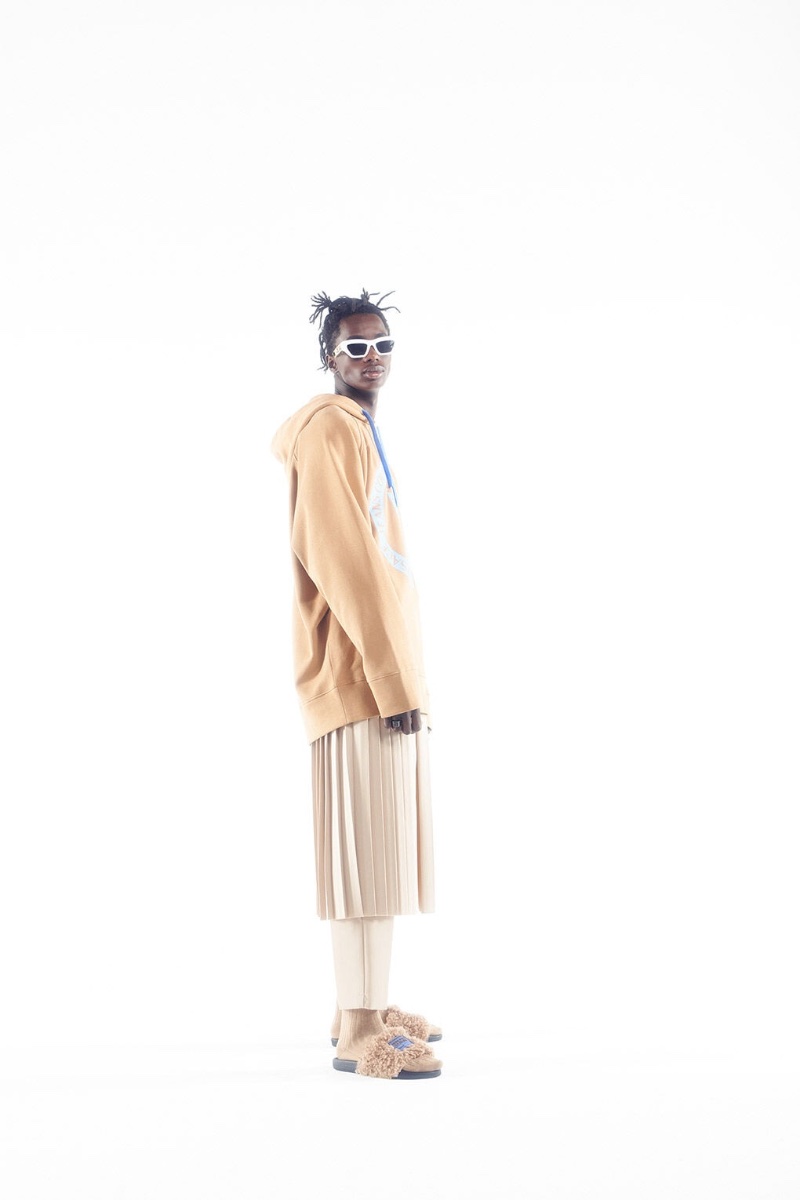 The collection stands firmly on a selection of chunky boots, the perfect balance for various bomber jackets. But Versace's playfulness shines through in their incorporation of cozy, furry slides—an offbeat yet fun addition to any outfit.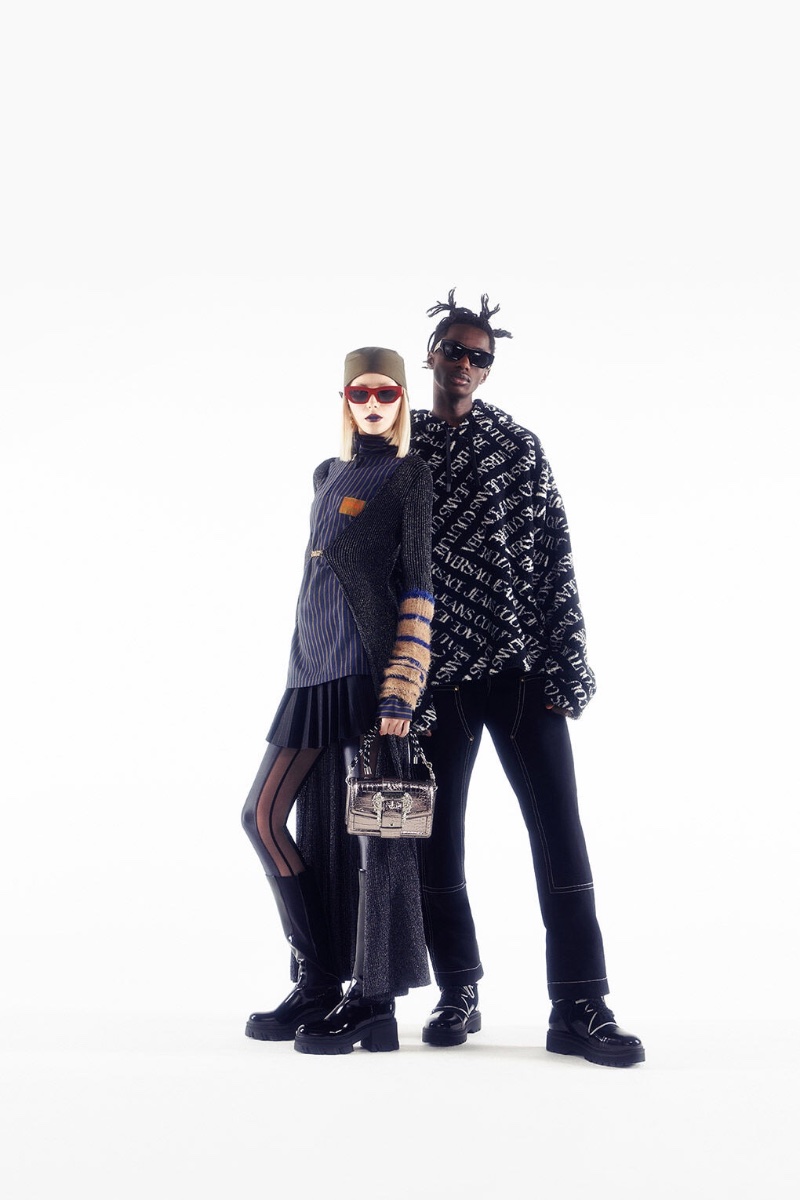 More standout pieces await: black and white hoodies emblazoned with the Versace logo, carefully pleated trousers, baggy denim marked with graffiti print, and roomy striped shirts. A furry bucket hat tops off an ensemble, an amusing and audacious tribute to the fashion freedom of the 80s.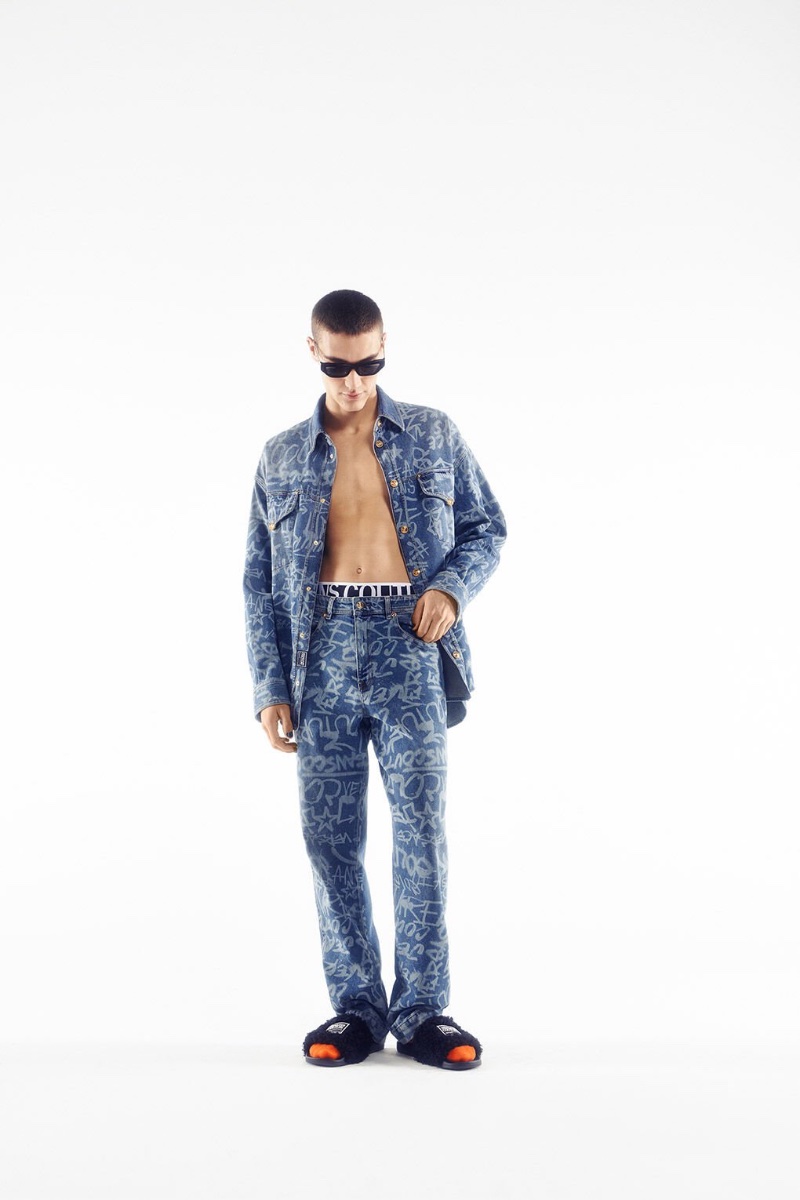 Versace makes a strong statement with clever layering—long-sleeve tees peek from underneath printed button-down shirts, adding depth and creating many mix-and-match opportunities.
But perhaps the crown jewel is the return of matching denim, a signature 80s trend revisited and revitalized by Versace. It's a clear message: the brand's daring, complexity, and reverence for a time past are more vital than ever.