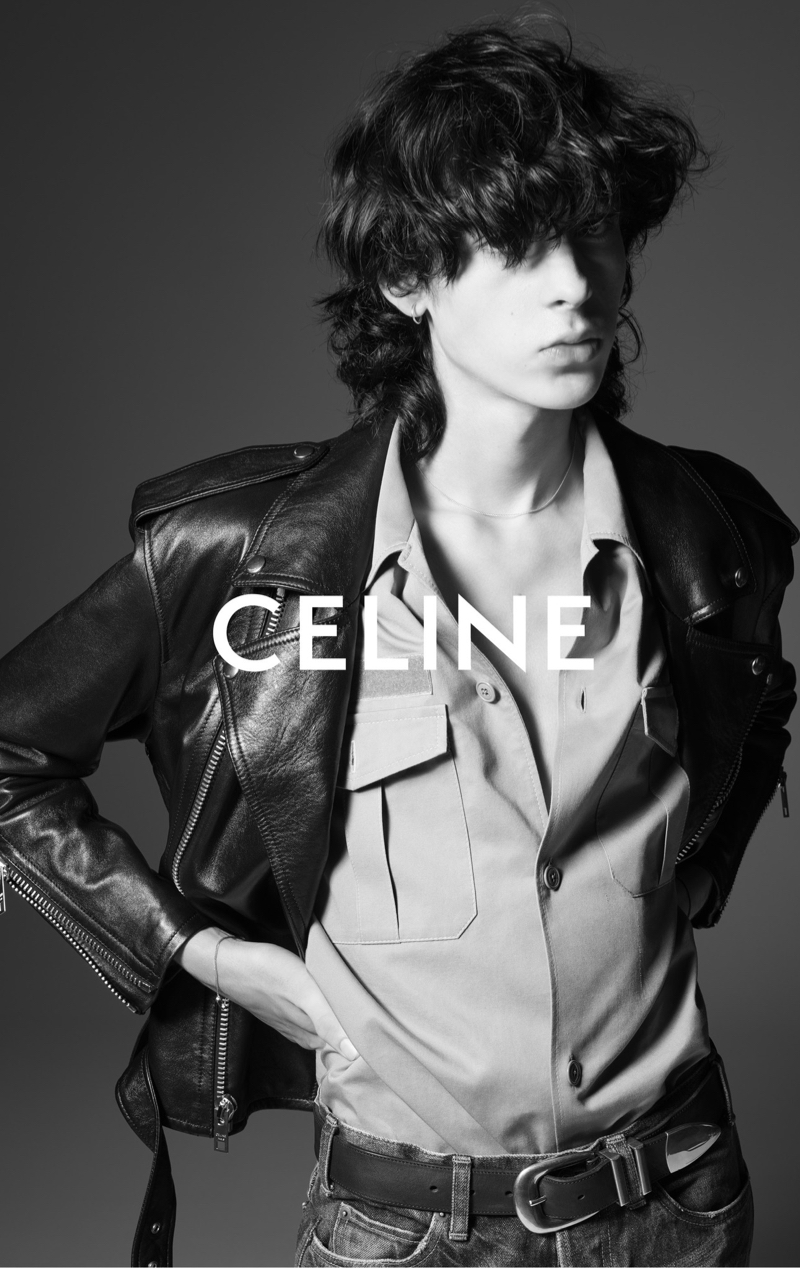 Hedi Slimane has developed a remarkable formula as the artistic, creative, and image director of Celine Homme. His classic black-and-white portraiture creates continuity between the brand's seasons, uniting them under one vision.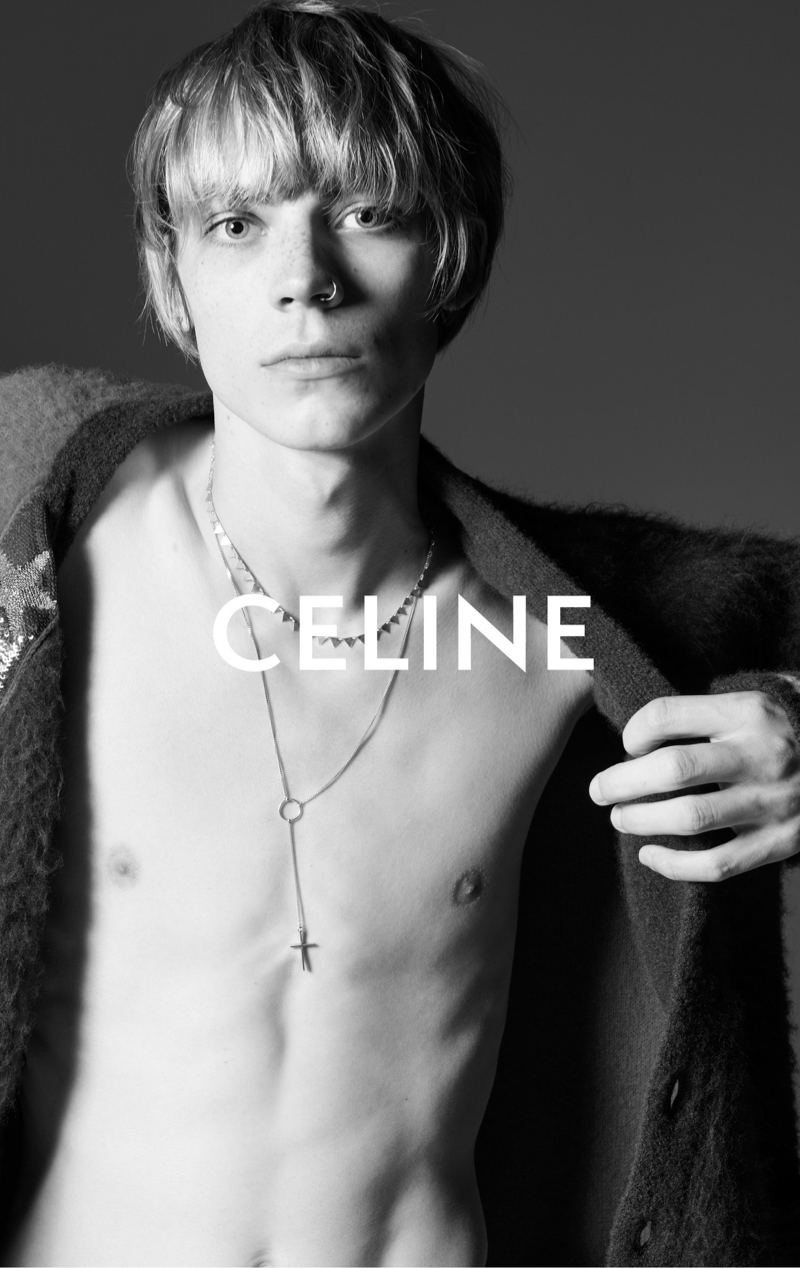 Celine Homme Summer 2023 Campaign
For summer 2023, "Dysfunctional Bauhaus" is introduced with models Artie Aylott and Toby Jones at its center—embodying Slimane's ongoing fascination with youth culture and his definition of cool.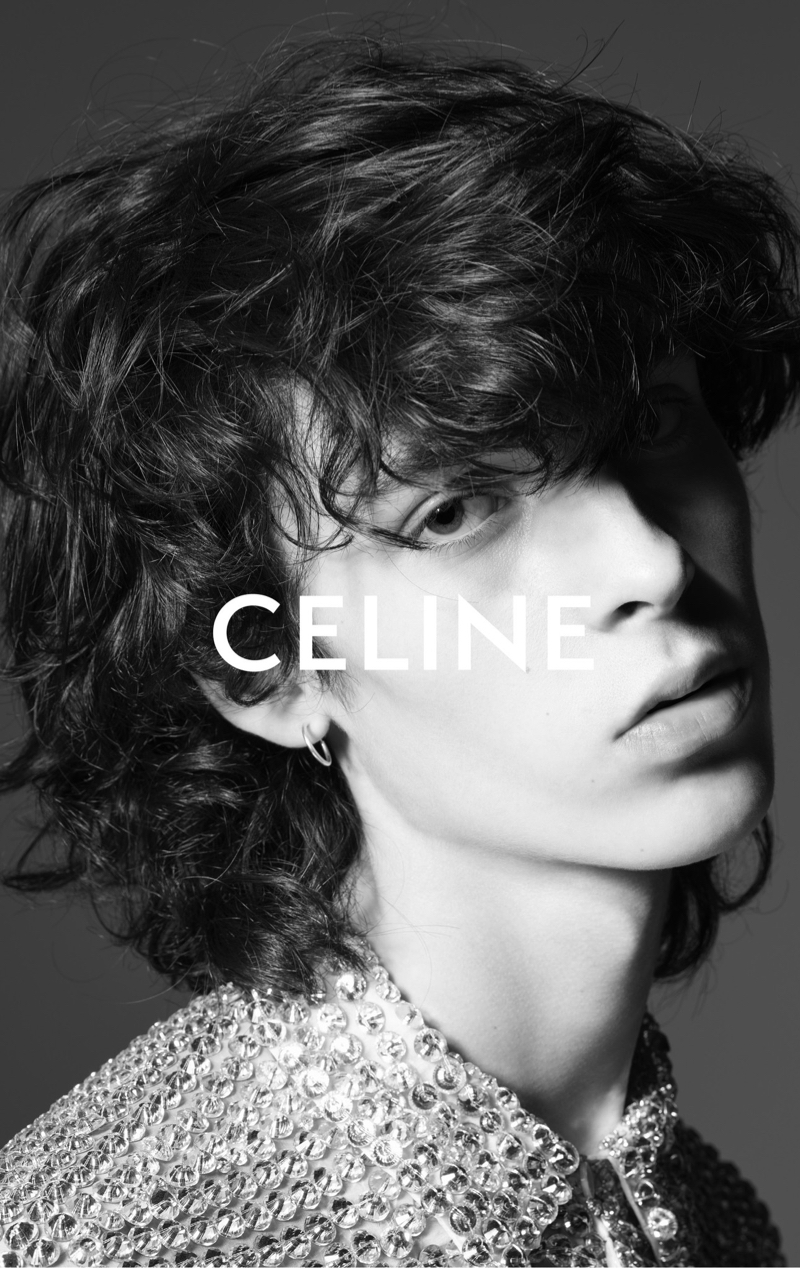 Esther Langham artfully styles Artie and Toby's hair, giving them wavy tresses that pay tribute to the past while still looking contemporary. Meanwhile, Aaron de Mey adds the finishing touches with his grooming magic on the models.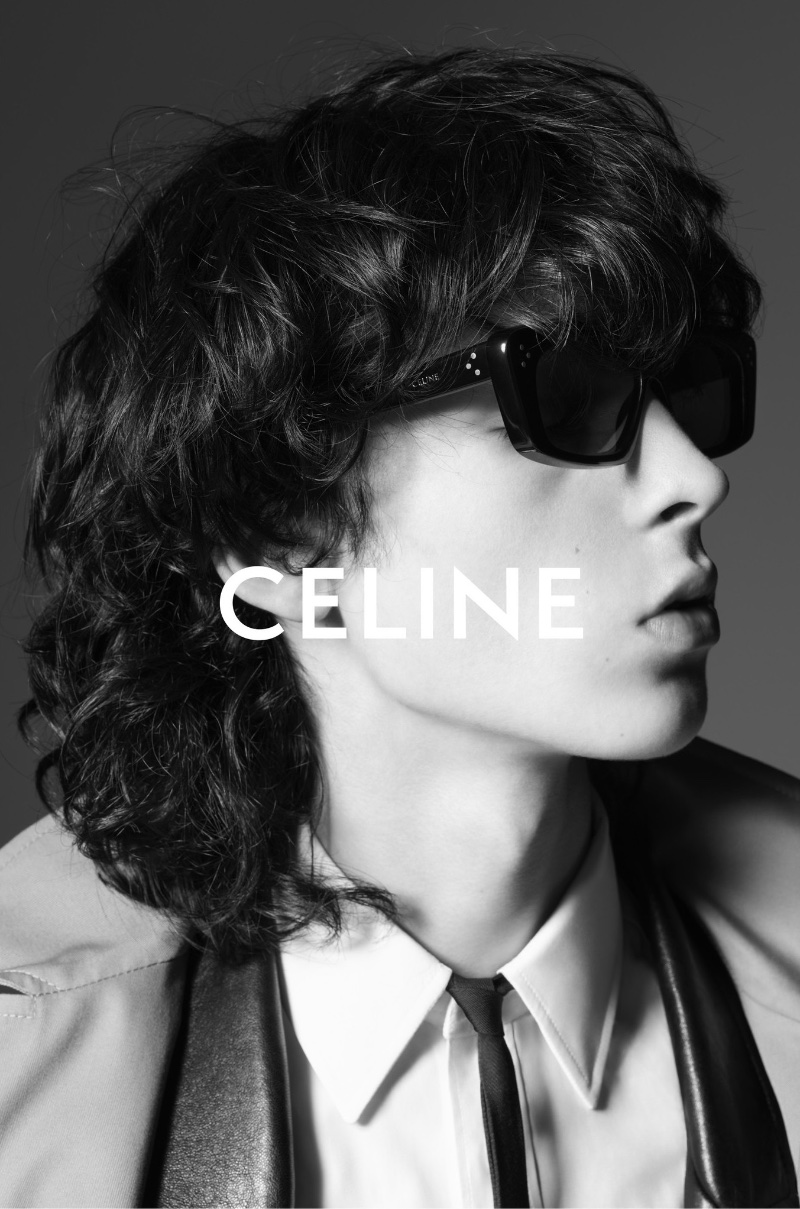 Artie and Toby serve as Slimane's muses for the summer season while his signature style is brought to life through Celine Homme. A careful blend of casual and formal elements come together to create a look that is both precise and laid-back: denim meets knitwear alongside leather pieces cut for tailoring.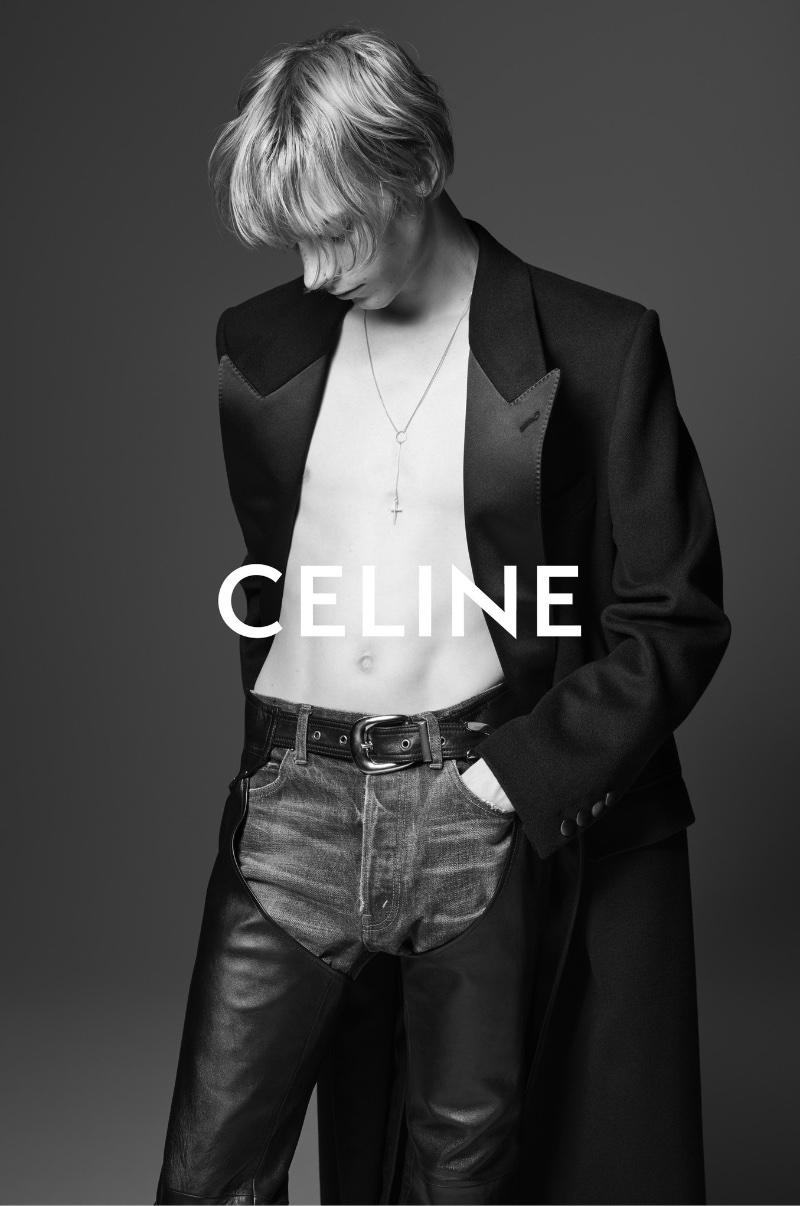 To top it off, unique details make an impression, such as leather chaps worn over jeans or a blouson with "Paranoia City" embroidery. With this combination of fashion codes colliding into one distinct vision, the power lies in Slimane's curation.