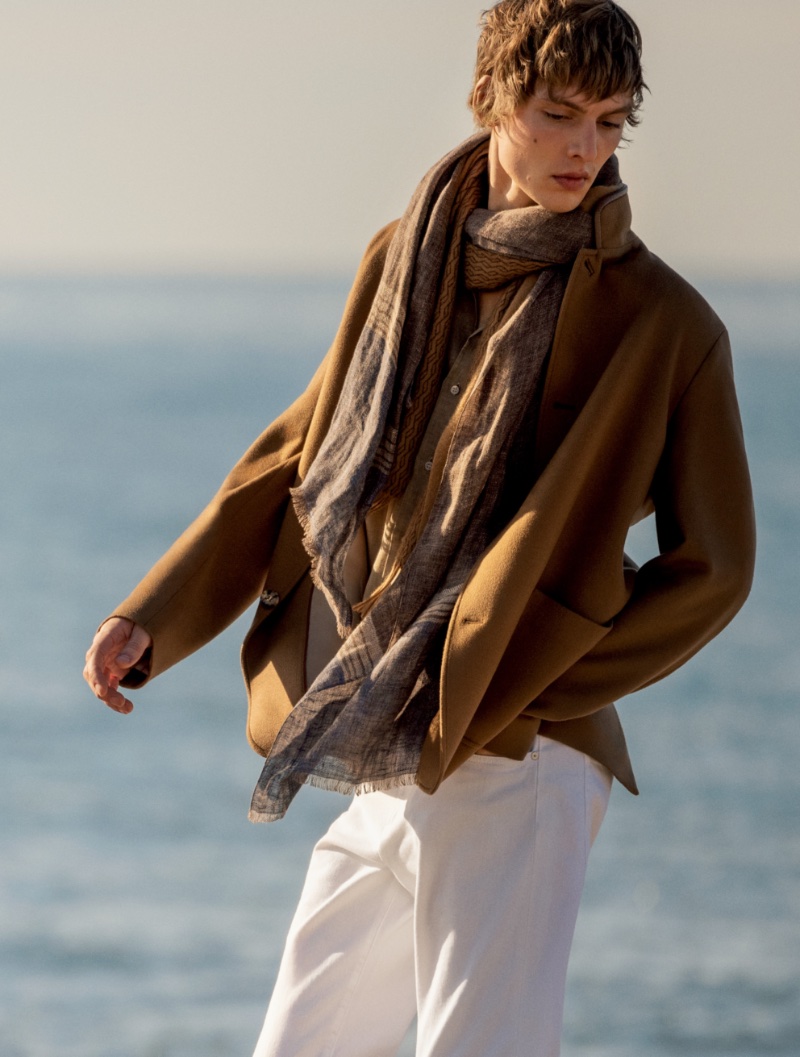 Loro Piana's spring-summer 2023 advertisement delves into the power of motion. It examines physical movement as a tool to interact with our natural habitat, whether it be in an urban cityscape or far from civilization. This new ad campaign illuminates how clothing can be a companion to energy—a motivating and electrifying drive like pushing oneself forward or taking flight.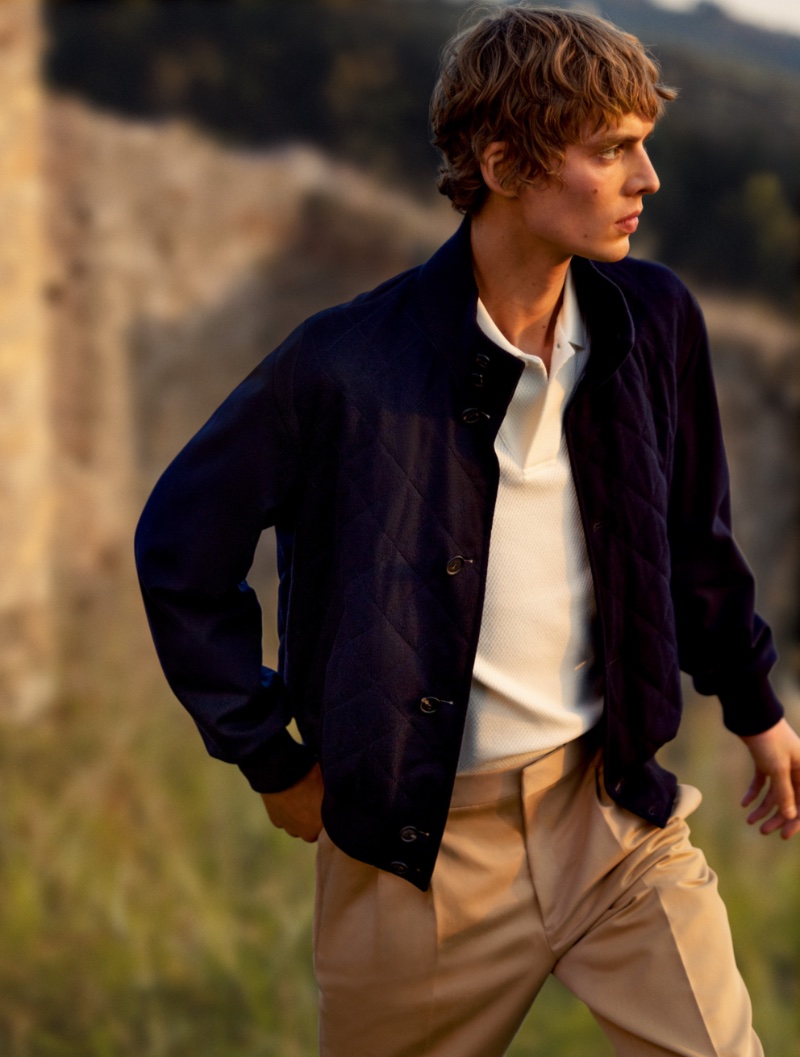 Loro Piana Men's Spring/Summer 2023 Campaign
Inez & Vinoodh brings the Loro Piana spring-summer 2023 campaign to life with German fashion model Leon Dame as its star. The ad follows him along a mesmerizing journey, from indoors and out, from urban spaces to natural landscapes, eventually leading us up to the coast. His movements are captured in gorgeous photos that reflect his expressions as his clothes meet his body like water around stones in an idyllic stream.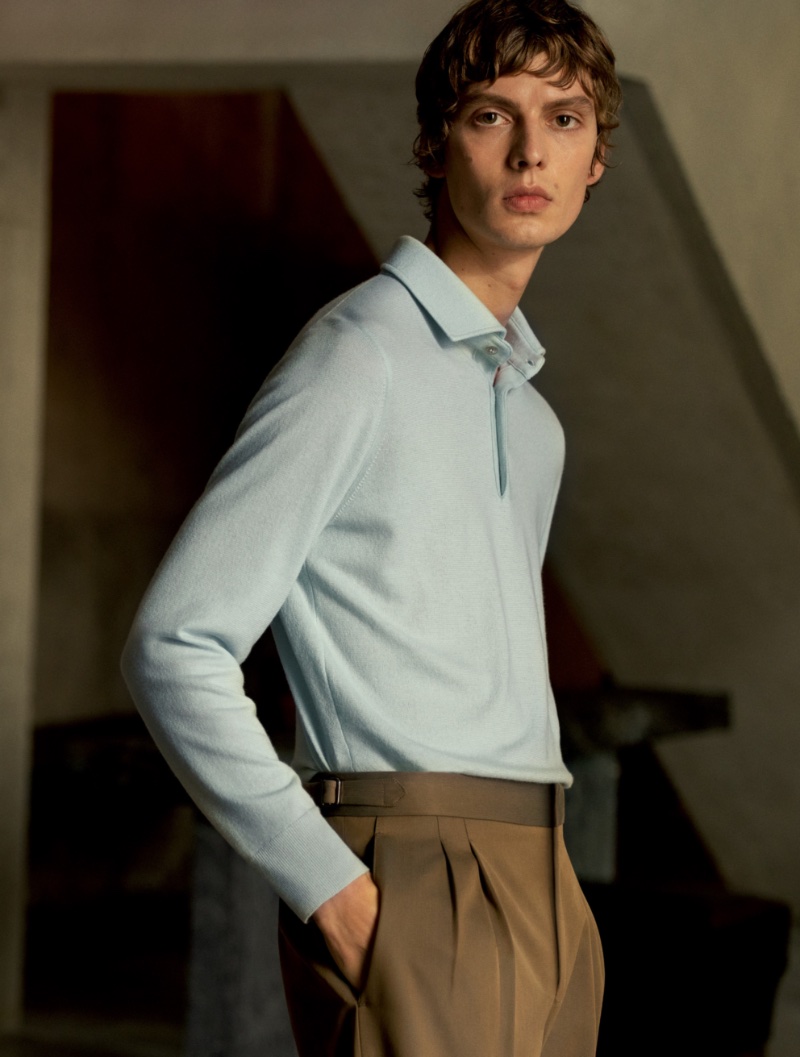 In Loro Piana's spring-summer 2023 advertisement, pictures emphasize the beauty of shapes and textures from the collection. As a representation of Italian culture, this style captivates active and leisurely lifestyles and formal elegance.
Loro Piana delivers a unique perspective by blending classic tailoring with smart, casual separates crafted from cotton, cashmere, and linen in naturally occurring shades. The brand aims to create an organic connection between the body, clothing, and movement—it's all about effortless fashion in motion.