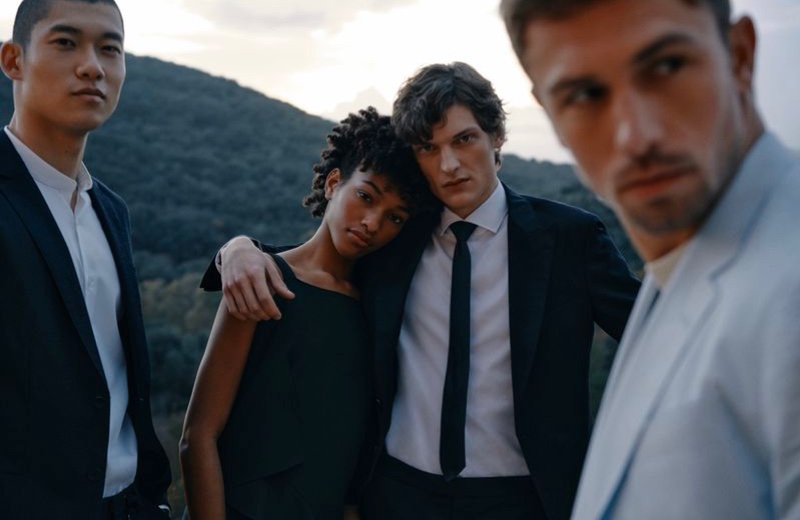 BOSS curates a selection of its most refined ensembles for Special Occasions with one of its latest campaigns. The German fashion brand covers both formal and casual bases with its stylish advertisement. Working with art director Michael Krüger, BOSS delivers an inspiring outing.
At the forefront of the spring-summer 2021 campaign is a diverse group of models lensed by photographer Paul McLean. Babacar N'doye, James Yates, Valentin Caron, and Yun Hoseopk readily embody the modern BOSS man. Meanwhile, Lina Berg and Naomi Chin Wing join them for the ad images.
Related: YUN, VALENTIN, LUC & JEREMIAH IN MUST-HAVE BOSS STYLE
Whether it's a wedding or an intimate gettogether, BOSS has the season covered. The fashion label rounds up a wardrobe of sleek suits, slim-fit shirts, and dress shoes. Alternatively, you can embrace relaxed style with BOSS' countless casual essentials like a tailored bomber or logo knit.
BOSS Spring/Summer 2021 Special Occasions Campaign