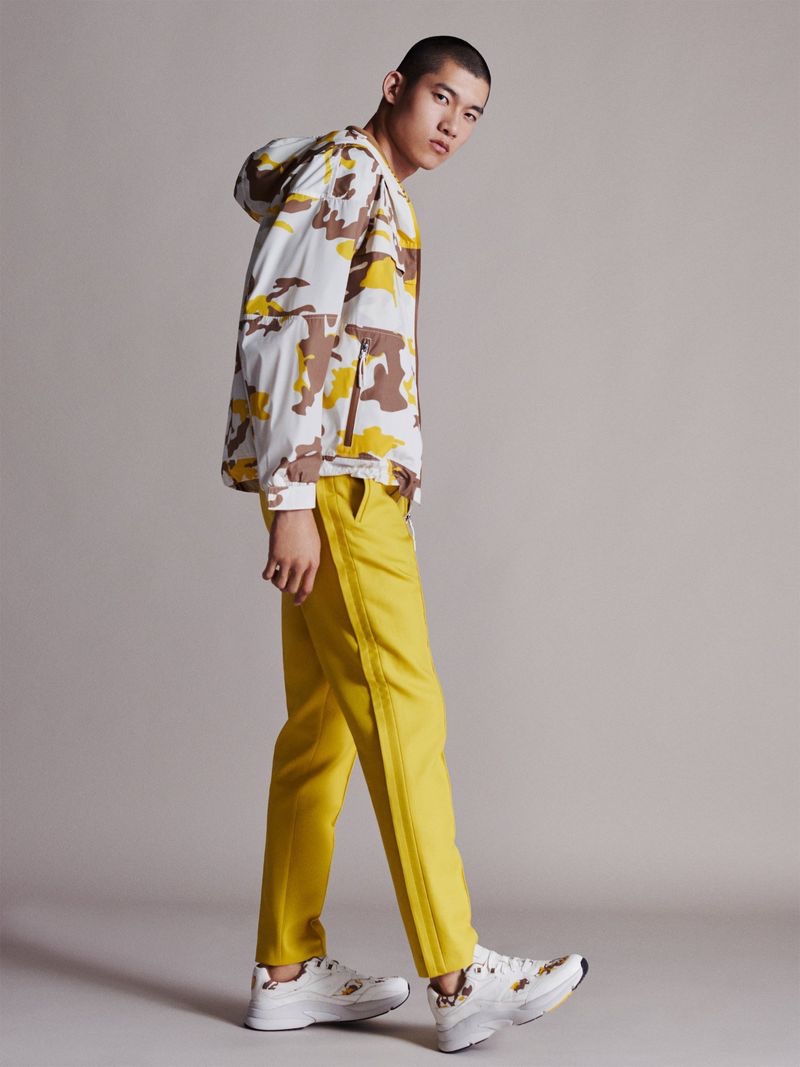 BOSS takes to the studio with a spring-summer 2021 wardrobe that brings together practicality and style. The German fashion brand showcases both leisure and sophisticated, offering clothes for work and play. Effortless, modern proportions shine for the occasion.
Models Yun Hoseok, Valentin Caron, Luc Defont-Saviard, and Jeremiah Berko Fourdjour come together for the season. Amit photographs the talented lot, collaborating with notable art director Fabien Baron. Meanwhile, Ludivine Poiblanc looks after styling.
Related: Luc, Valentin, Jeremiah & Yun Star in BOSS Spring Campaign
BOSS delivers plenty of must-haves for the sports-inclined man, whether it's a windbreaker or pleated joggers. On the other hand, tailoring is a strong point for the season. Clean, relaxed shapes come together in suit jackets, trousers, and more.
BOSS Spring/Summer 2021