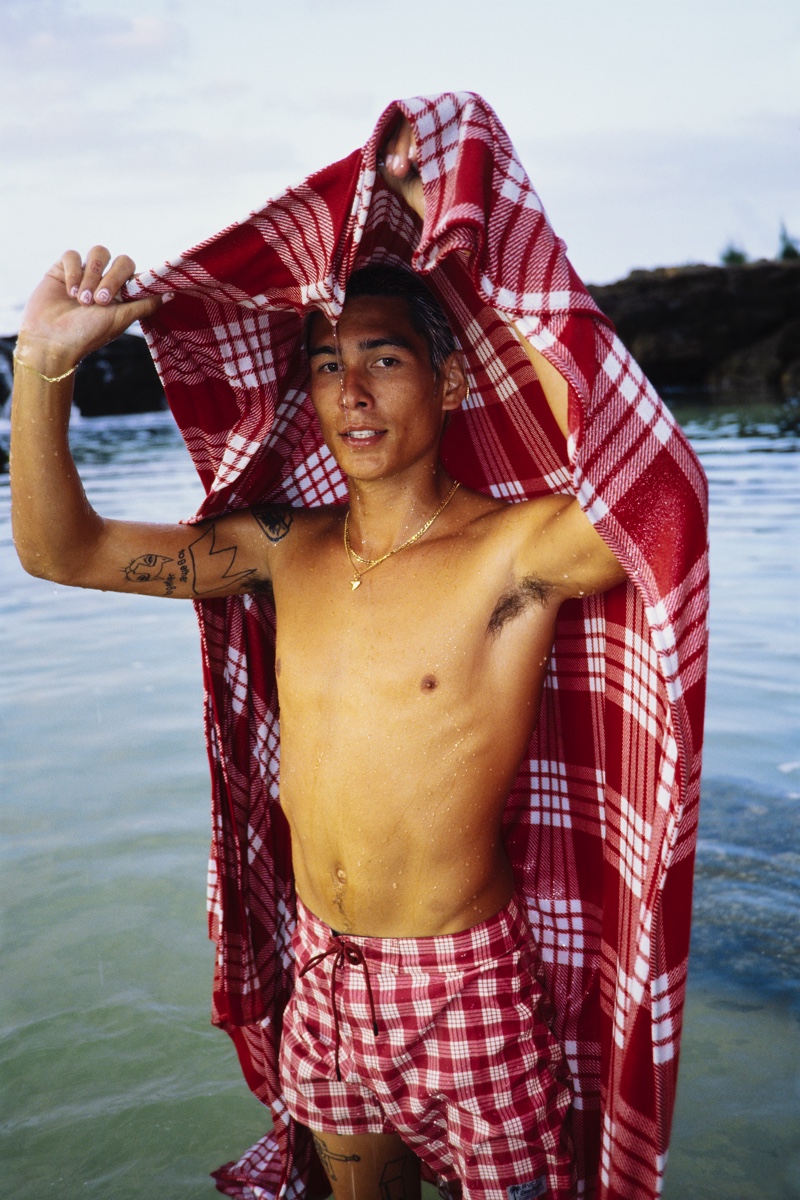 RVCA has launched a new ready-to-wear collaboration with Evan Mock as of Tuesday, June 15, 2021. This capsule collaboration intended for the summer and fall of 2021 embodies an overall casual and "chill" mood that fits anywhere.
Related: EVAN MOCK TAKES A WALK ON THE WILD SIDE FOR VOGUE MAN HONG KONG
Evan Mock is a skilled skater, surfer, and actor native to Oahu who began his venture into the surfing world at 10 through skateboarding. After spending multiple more years surfing on, Mock eventually signed with RVCA in November of 2019, shortly after appearing in a skate video shot by Tom Sachs in early 2019.
Evan Mock x RVCA Capsule Collection
A video shot by Tom Sachs featuring Mock's skating skill went viral, and all of a sudden, Mock was the buzz of the fashion world. His fame skyrocketed after famous singer Frank Ocean re-shared the video. This turn of fortunate events cast Mock into an array of fashion brands such as Louis Vuitton and Calvin Klein. Perhaps most notably, it also led him to be able to photograph Travis Scott.
RVCA, the company that Mock is under, is a renowned lifestyle brand rooted in artist-driven accessories and apparel. It's the product of the founder and the president of the company, PM Tenore, and aims to motivate its audience with its influential artist-created products. Regarding the new Evan Mock and RVCA collaboration, PM Tenore says that "it's been rad" watching Evan "grow from a young kid ripping around the North Shore surfing" to his accomplishments today.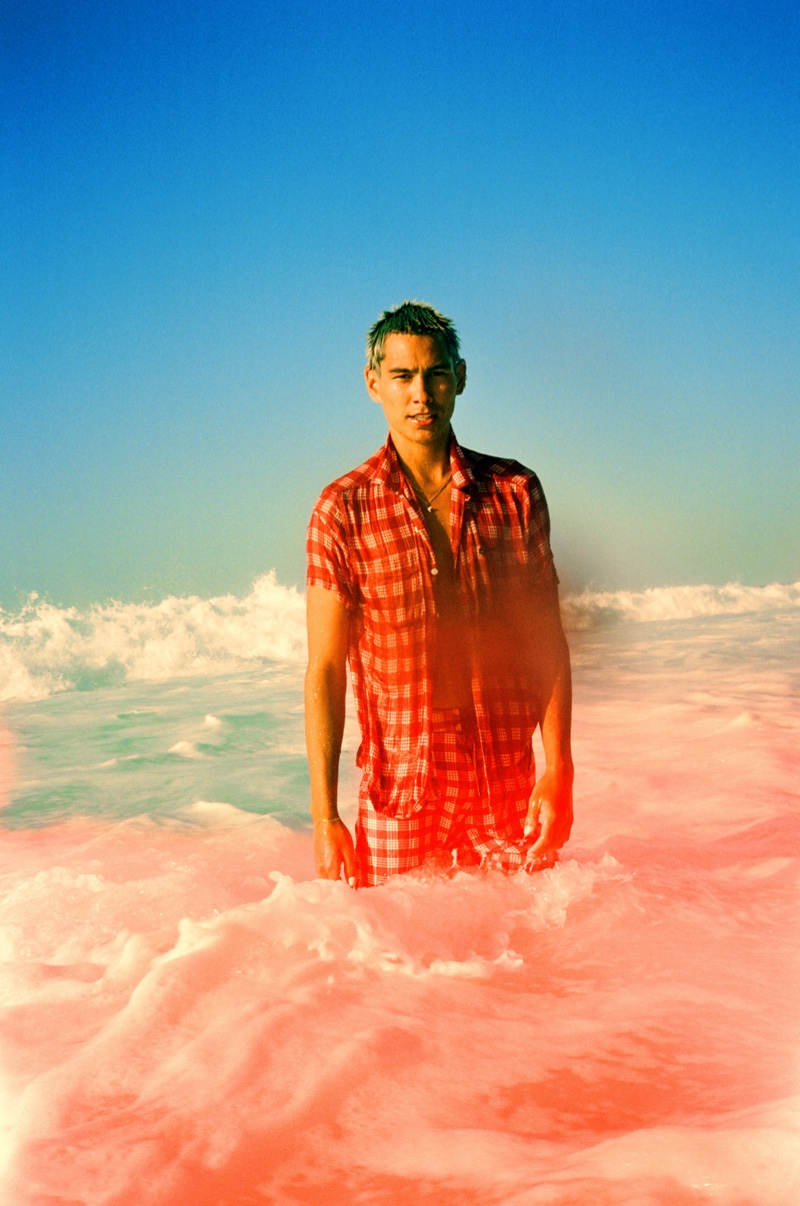 So, what are the new Evan Mock and RVCA associations on? Dubbed "capsule collaborations," this new release is just a third of what is to come. A second capsule, featuring rabbit designs on hats, t-shirts, and hoodies, is set to be released on August 31, 2021, and the third with Hawaiian-inspired styles is planned to be released by October 26. Each of these releases represents a part of the day, with the first one nicknamed "Morning."
The morning collaboration features Hawaiian-inspired styles with the utilization of Palaka, a Hawaiian checkered historic cloth with origins in durable workwear. Mock's collaboration with RVCA takes this instantly recognizable print known as "Hawaiian Denim," with woven red-and-white shirts and shorts combinations. Some of the other products include fringed beach towels, a checked fin, and a range of other T-shirts reminiscent of Hawaii.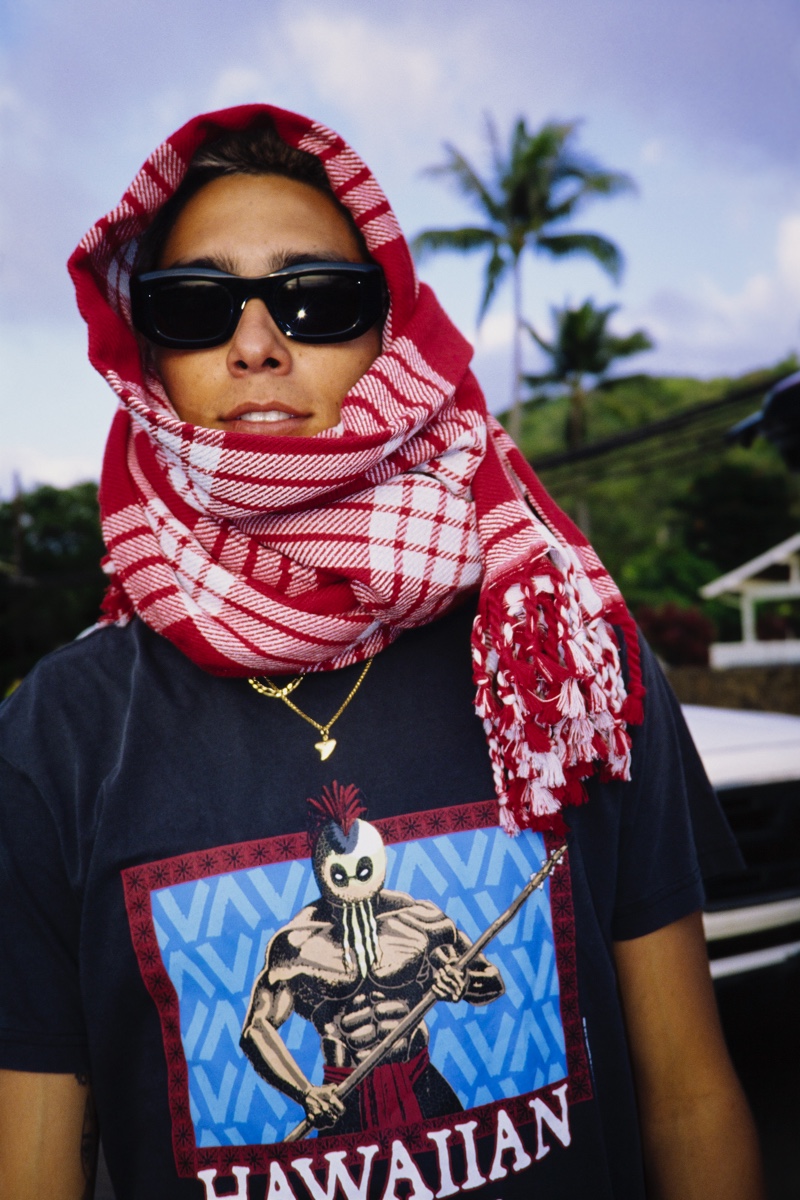 Regarding the new alliance with RVCA, Mock says that "RVCA low-key was always the company I wanted to ride for because it was such a family affair.". He goes on to comment how he's "so happy to have [his] name attached to it. It's very rare. This is a special one".
There's also a partnership film series that features abstract cuts of Evan cruising waves at home with black and white shots, featuring Daniel Caesar, an acclaimed singer. Next month, Evan Mocks is set for an intimate event in New York to celebrate the new collection launch. You can access Mock's new three-part collaborative collection with RVCA on RVCA.com.