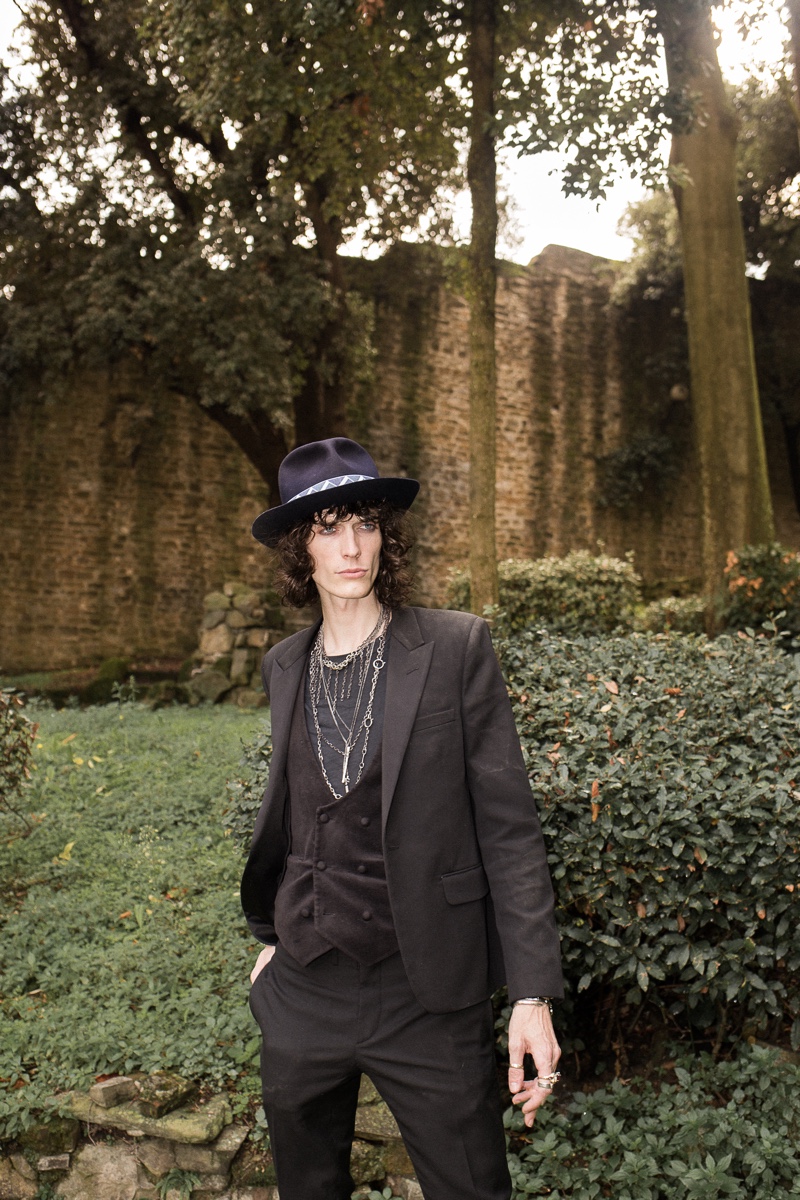 A legendary actor of the 1930s, Humphrey Bogart, would be excited if he was alive today. Borsalino once again honors the icon with the release of the Bogart by Borsalino Cut 3 hat in collaboration with the Humphrey Bogart Estate. The special launch coincides with a social media campaign that features Toy Guns frontman Justin Gossman.
Related: Michel, Allen & Alessio Front Borsalino Fall '19 Campaign
The musician and model links up with photographer Davide Mandolini for the outing. He brings a rockin' cool to Borsalino's reinterpretation of the iconic hat that Bogart wore in 1942's film classic Casablanca.
The Bogart by Borsalino Cut 3 hat features a high crown, blueberry shaved felt, medium brim, and a unique two-color band. This gorgeous hat is available online, on Borsalino.com, and in all Borsalino boutiques. You can also find it in select international stores.
Bogart by Borsalino Cut 3 Hat