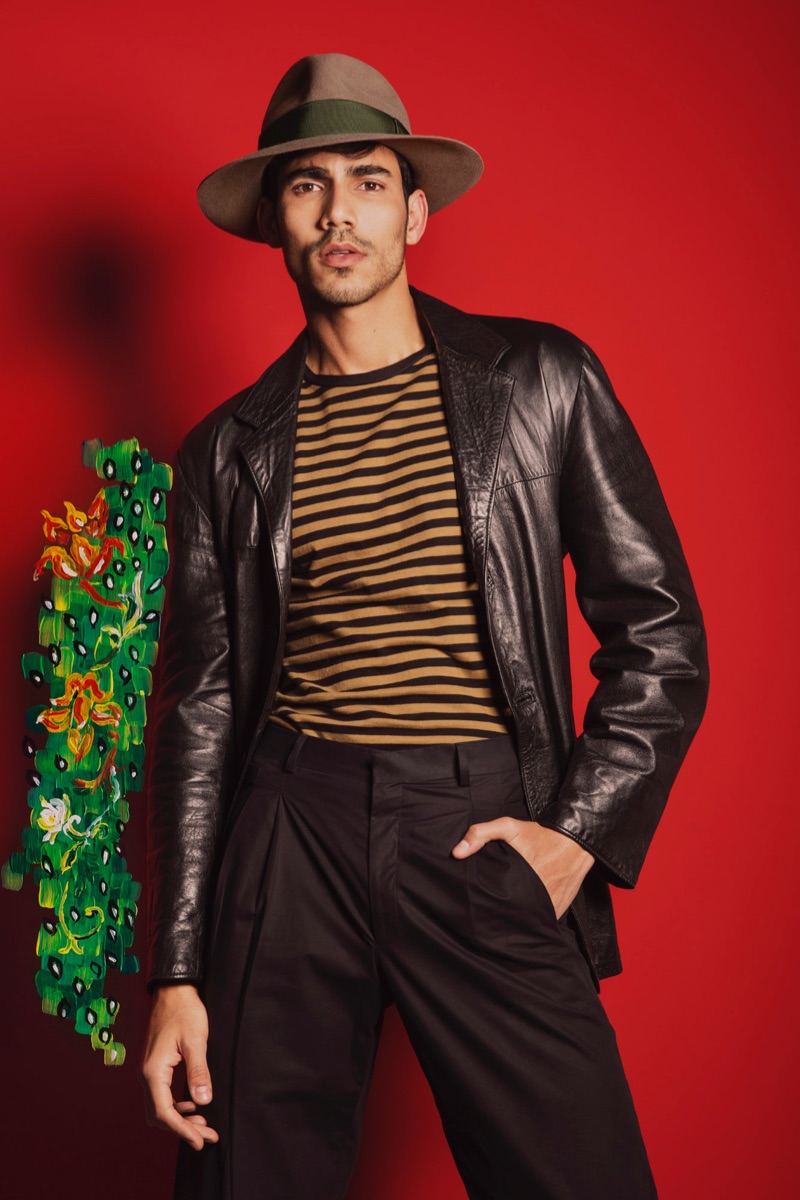 Borsalino unveils its fall-winter 2019 campaign with an outing created under the artistic direction of the brand's creative director Giacomo Santucci. Models Michel Pinheiro, Alessio Azzalini, and Allen Haygood come together for the advertisement, posing for the lens of photographer Joseph Cardo.
Related: Samuel Stratton & Igor Kapitanets Go Dandy for Borsalino Spring '19 Campaign
Discussing the advertisement, Cardo shares, If to communicate means lateral thinking and the ability to read modernity, it was fun working with Giacomo Santucci's idea of pictorial photography.
Shooting his third campaign for Borsalino, Cardo explains, Given the results and overall approach in this series of Borsalino campaigns has allowed me to understand how photography can pay homage to art. With this fall campaign in specific; inspirations run from post-classic interventions from the contemporary artist Retna (Marquis Lewis) to the work of artists like [Robert] Rauschenberg, [Jacques] Villeglé and [Mimmo] Rotella.
Borsalino Fall/Winter 2019 Campaign