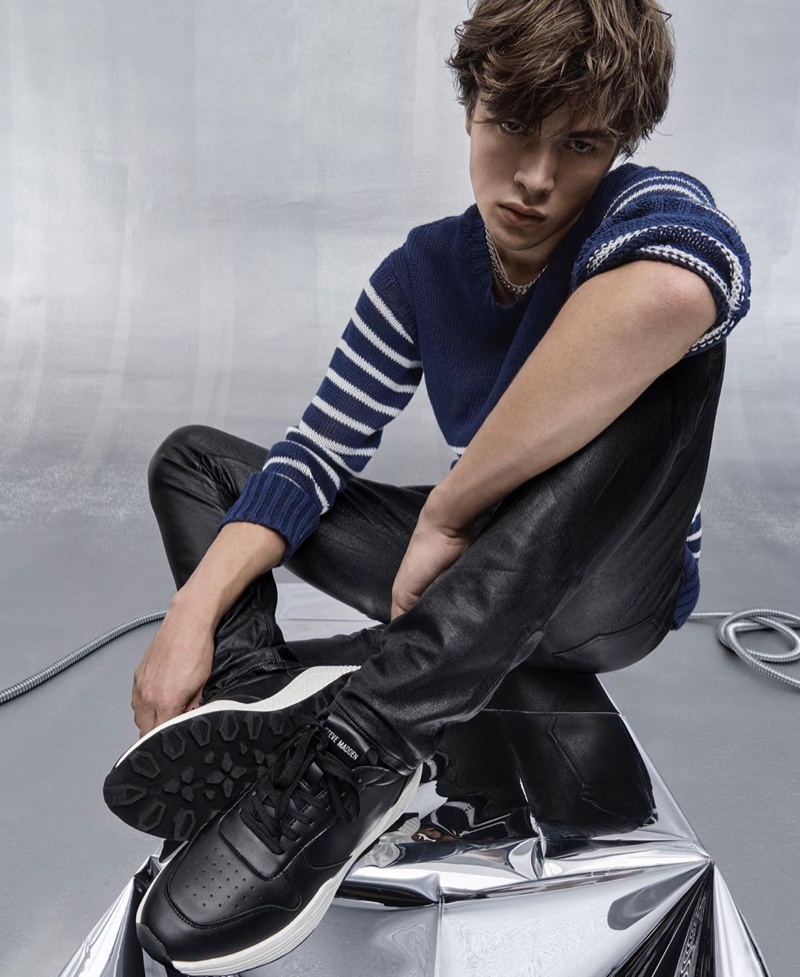 Its that time of the year again–the seemingly endless holiday season. Whether you're looking to impress in a new pair of shoes for yourself or checking off a gift for a special man in your life, consider the Steve Madden holiday collection. The brand's on-trend lineup is front and center with a new campaign. Claudia Knoepfel photographs models Ashton Smith and T.J. Moore for the occasion. Inspiring in Steve Madden's fresh footwear, the models don looks styled by Lauren Rosenfeld.
Related: Restless Youth | Jordan Paris + More for Steve Madden
Not only are the shoes in the collection stylish and affordable, but they also come in a variety of colors and shoe types; sneakers, boots, and dress shoes. A definite standout for the season is Steve Madden's Proctor tan leather dress shoes, a stylish shoe that is perfect for the office or special night out. Another option is the brand's Zuko black leather boot, which brings to memory the punks of the late '80s/early '90s. Shop Steve Madden's holiday collection at SteveMadden.com.
Steve Madden Holiday 2019 Campaign