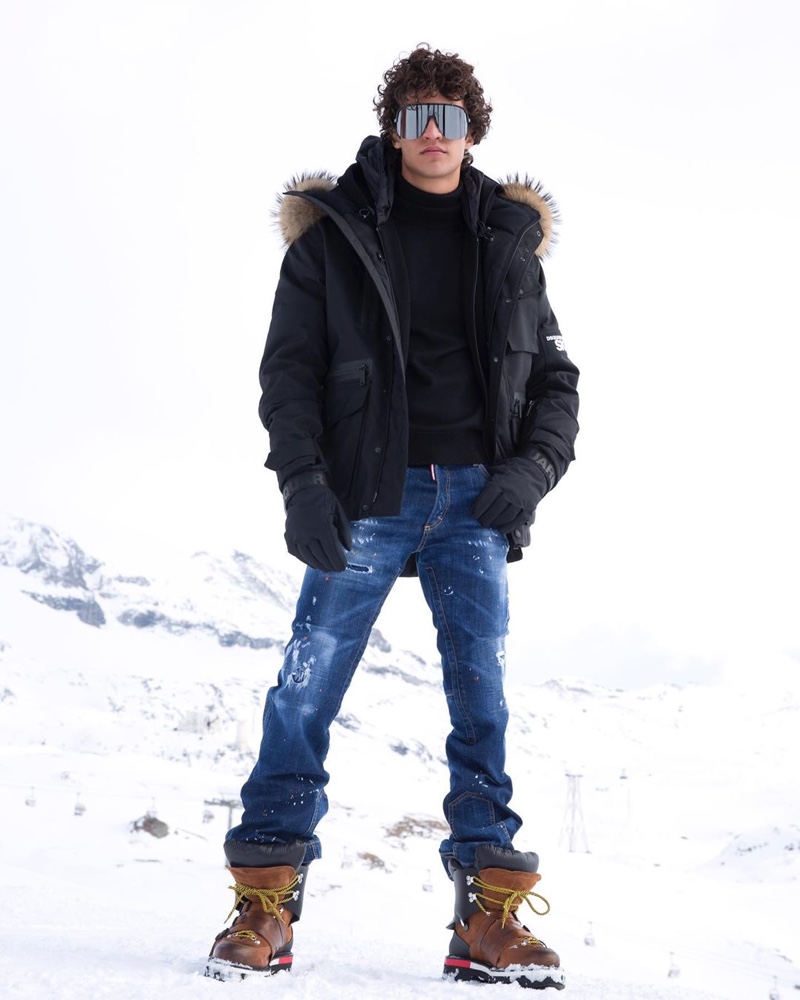 If you're looking to make an impression on your next skiing holiday, then you must check out the latest collection from Dsquared2 Ski. The fashion brand succeeds in combining the utility of ski wear with its bold fashion style that customers expect. Dsquared2's lineup guarantees that you'll be stylish on the slopes and afterward at the chalet. Typified by a daring use of color, the Dsquared2 Ski range is fashionable, colorful, and fun.
Related: Marlon Teixeira Reunites with Dsquared2 for Denim Campaign
But this is to be expected from designers Dan and Dean Caten, whose wonderful sense of adventure is captured in the collection video. The identical twins appear alongside models Francisco Henriques and Janiece Dilone in an adrenaline-packed exhibition of their cutting-edge clothing. Whether carving up the fresh powder or slicing corks out of champagne bottles using a snowboard, it is this playfulness and sense of abandon that makes the Dsquared2 range so unique.
Dsquared2 Ski 2019 Collection